Premier League: Garth Crooks's team of the week

By Garth Crooks
Football Analyst
Last updated on .From the section Football
It was another exciting weekend in the Premier League, with Manchester United closing the gap on Arsenal by taking all three points at Old Trafford.
Liverpool recovered from last week's defeat at the Emirates to demolish an ineffective Fulham while Manchester City lost to Sunderland and Spurs at home to Newcastle.
Chelsea could only manage a draw at home to West Brom and Norwich City's victory over West Ham eases the pressure on Chris Hughton.
Take a look at my team of the week and see if you agree with my selections.
GOALKEEPER - TIM KRUL (Newcastle)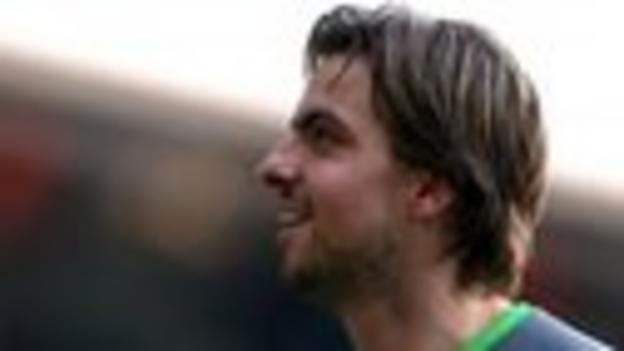 I don't know what it was about Tim Krul's left boot but it did the trick against Spurs. The Dutchman used everything at his disposal to deny Tottenham a share of the spoils. Great performance.
Did you know? Krul made 14 saves in Newcastle's 1-0 win at Tottenham, the most by any Premier League keeper in a single game since 2006/07.
DEFENDER - CHRIS SMALLING (Manchester United)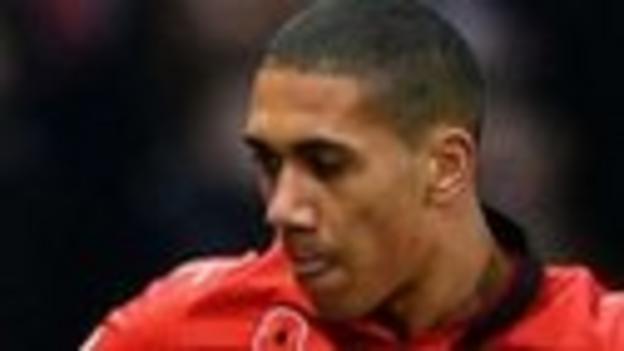 I don't think full-back is Chris Smalling's best position, nor do I think that he's the best on the ball, but what is very clear to me is his unquenchable desire to defend the goal. He played an essential part in United's win over Arsenal - particularly in the second half after Nemanja Vidic had been withdrawn.
Did you know? Manchester United have lost just one of the 29 Premier League games that Smalling has played at Old Trafford - they have won 26 and drawn two.
DEFENDER - MARTIN SKRTEL (Liverpool)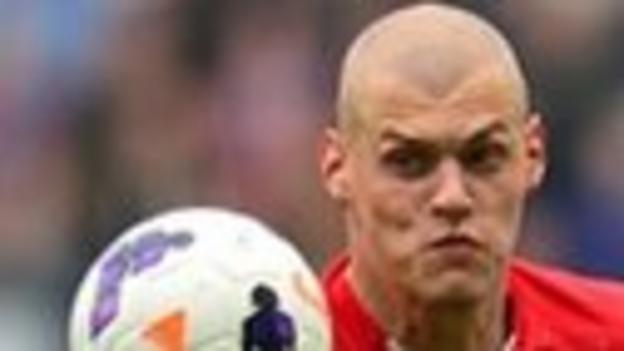 Fulham didn't cover themselves in glory on set-pieces at Anfield and Martin Skrtel took complete advantage. Both Philippe Senderos and Fernando Amorebieta paid the price for appalling defending and the situation was not helped by the fact Skrtel put Liverpool 2-0 up and had Dimitar Berbatov in his pocket throughout the entire match.
Did you know? Five of Skrtel's last six Premier League goals have been headers.
DEFENDER - WES BROWN (Sunderland)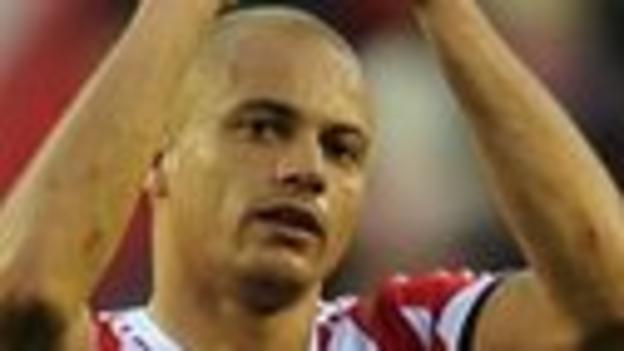 I lost count how many clearances and blocks Wes Brown actually made but it became a recurring theme. We normally associate good defending with sophisticated handling of the ball in defence but the former Manchester United star was just phenomenal at getting his body in the way in order to stop Manchester City getting shots in on goal. Now that's defending.
Did you know? Brown provided his first assist in the Premier League since Boxing Day 2007 in Sunderland's 1-0 win at home to Manchester City.
DEFENDER - PHIL BARDSLEY (Sunderland)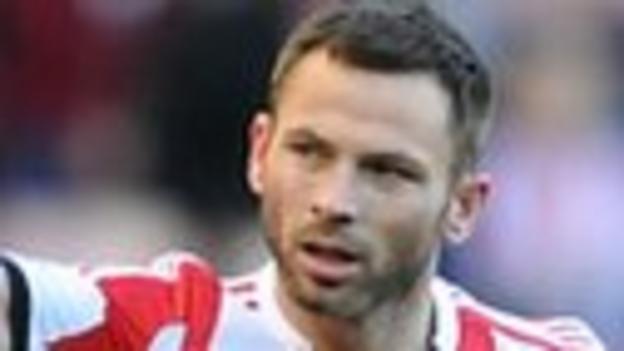 What was Phil Bardsley doing up there in open play? He saw off James Milner en route to Manchester City's penalty box only to finish like a seasoned striker. The defender was persona non grata under Paolo Di Canio but, under new manager Gus Poyet, he, along with the entire team, now seem to know what precisely is required from them. If Sunderland keep this up the teams around them need to be concerned.
Did you know? Four of Bardsley's six Premier League goals have been scored at the Stadium of Light.
MIDFIELDER - ADAM LALLANA (Southampton)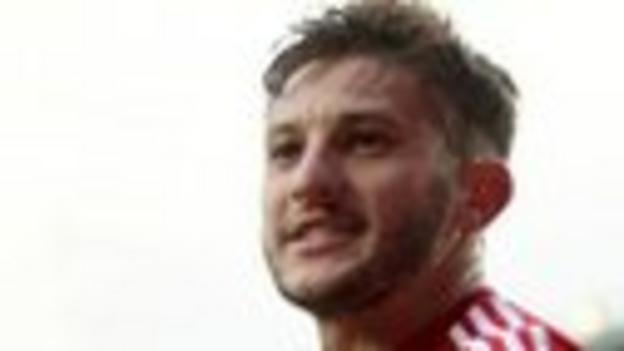 The club captain was simply outstanding. Lallana was too quick and just too good in every department. There was an uncanny resemblance to Italian Roberto Baggio's game about his performance against Hull. His individual goal was a piece of individual brilliance - even actor Tom Courtenay, who was sitting next to England manager Roy Hodgson, had to applaud - despite being there to support his beloved Tigers.
Did you know? Lallana has scored three goals in his last five Premier League appearances; having scored three in his previous 36.
MIDFIELDER - STEVEN GERRARD (Liverpool)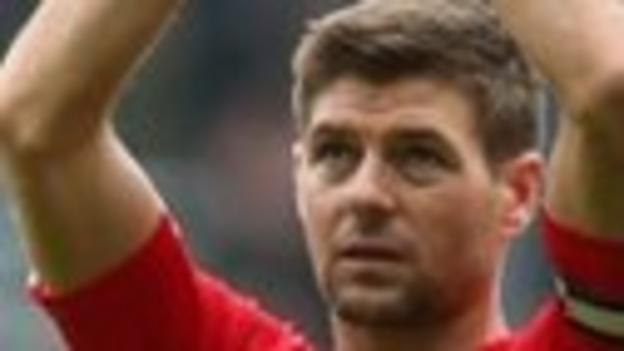 He was only on the pitch for 65 minutes and walked off to a standing ovation. I think Sir Alex Ferguson's remark about the Liverpool captain not being a "top top player" will be remembered in the same manner as Alan Hansen's infamous declaration that "you'll win nothing with kids".
Did you know? Gerrard has four assists in the Premier League this season. No player has managed more than the England captain.
MIDFIELDER - ROBERT SNODGRASS (Norwich)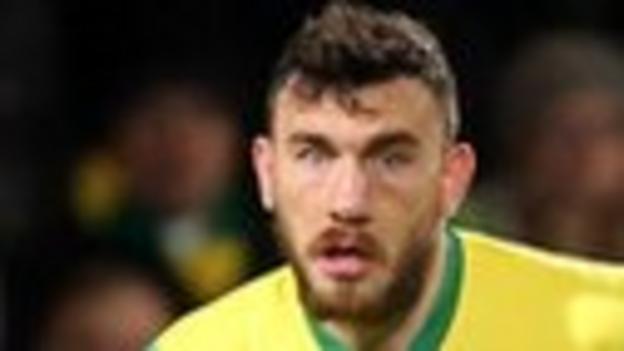 If ever manager Chris Hughton needed a lifeline to take Norwich to Premier League safety then this was it. Robert Snodgrass came back into the side full of running and it was his superbly taken free-kick in the 3-1 win against West Ham that provided the inspiration needed for the Canaries to go on and take all three points.
Did you know? Since August 2012, Snodgrass has four goals direct from free-kicks in the Premier League; more than any other player.
FORWARD - LUIS SUAREZ (Liverpool)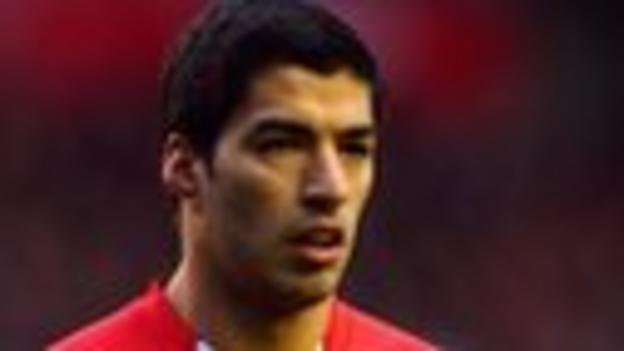 Liverpool have flown Luis Suarez out on a private jet in order for the striker to play for Uruguay in a World Cup qualifier in midweek, such is the striker's importance to the club. Once again this weekend the player was outstanding. The sad thing is that Suarez was so impressive he's probably pushed his former manager Martin Jol nearer the unemployment queue.
Did you know? Suarez has scored seven and assisted one in his last four Premier League games at Anfield.
FORWARD - WAYNE ROONEY (Manchester United)
Well, I've said it before and I'll say it again: Wayne Rooney is the best team player in the country. He ran himself into the ground against Arsenal in a game that didn't produce one of United's best performances but it did produce one of David Moyes's best results in his new job so far. I sincerely hope Moyes has now apologised to Rooney for even suggesting he wanted him to stay at Old Trafford as mere cover for Robin van Persie. Can you imagine?
Did you know? Since the start of last season, Rooney has 14 Premier League assists; more than any other player.
FORWARD - ROBIN VAN PERSIE (Manchester United)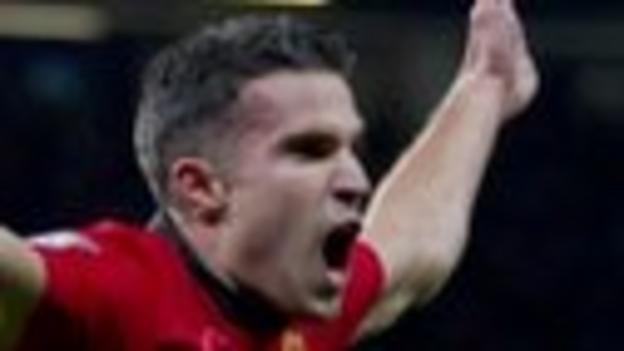 I could have gone for Newcastle's Loic Remy or Swansea's Wilfried Bony but in the final analysis I have gone for Robin van Persie. Some will say I've gone for the easy option but I've played against my old teams and I know how difficult it is. I also know what that goal meant to him and the emotion that went with it, and for that reason he makes my team of the week. Again.
Did you know? Dutchman Van Persie has scored in each of the last five Premier League meetings between Manchester United and Arsenal; twice for the Gunners and three times for the Red Devils.