Truro City: draw demonstrates team's progress - Steve Massey
Last updated on .From the section Football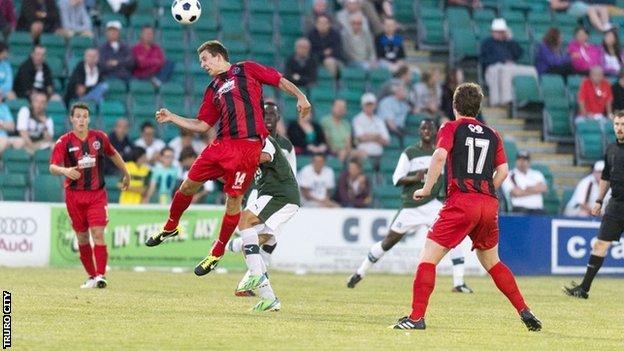 Truro City boss Steve Massey said his side's 1-1 draw with league leaders Chesham United showed the progress his side have made in recent weeks.
An equaliser from Paul Kendall gave Truro a point at Treyew Road, against a side that had won 10 straight games.
"If someone had said to me at kick-off if I'd take a point, I'd have said 'yes'," Massey told BBC Radio Cornwall.
"But come full-time and we're all a bit disappointed we haven't won. It just goes to show the strides we're making."
Truro have climbed to 14th place in the table after taking seven points from their last three games.
But a few weeks ago it was all very different with the team losing five games in a row and exiting three Cup competitions in quick succession.
"Any comments about pressure came from the outside but, on the inside, our belief was this was going to happen," said Massey.
"This league is topsy-turvy but the way we're playing and our confidence is such that we can go and beat anybody now.
"But this result won't count for anything if we don't kick on and get results in our next few matches.
"We're not the finished article and there are some areas to develop and get better in," Massey added.