2014 World Cup: Fifa will use Swiss laboratory to test samples
Last updated on .From the section 2014 Fifa World Cup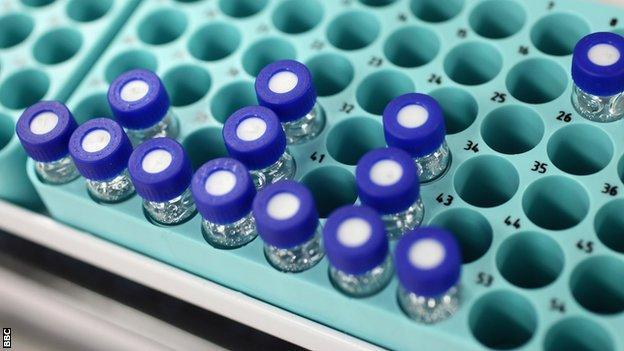 Fifa has decided to use an accredited laboratory in Switzerland to analyse player blood and urine samples for the 2014 World Cup in Brazil.
Brazil, which hosts the World Cup next summer, does not have a functioning anti-doping laboratory.
The World Anti-Doping Agency (Wada) revoked the status of the current lab in Rio de Janeiro earlier this year.
As the lab cannot be re-accredited in time for next summer, samples will be flown to Lausanne.
Fifa said in a statement: "For next year's World Cup, Fifa and Wada will ensure the best possible analysis of urine and blood samples and the proper implementation of the new strategy in the fight against doping by means of the steroid module of the athlete biological passport.
"Fifa is now taking the necessary logistical steps for the shipment of samples overseas."
Jerome Valcke, Fifa's general secretary, wrote on Twitter: "Fifa anti-doping decision wasn't our first choice. Together with @wada_ama we had no other alternative to protect integity of #WorldCup."
Last month, Fifa's chief medical officer Michel D'Hooghe said it was "nearly impossible to believe" that Brazil, which also hosts the Olympic Games in 2016, does not have a facility to carry out testing.
He added that sending samples to Europe would increase costs significantly and would also delay the whole testing process.
The Wada-accredited facility in Lausanne was used during the 2013 Confederation Cup in Brazil to analyse the biological profile of athletes.