John Oster: Gateshead must stop panicking late in games
Last updated on .From the section Football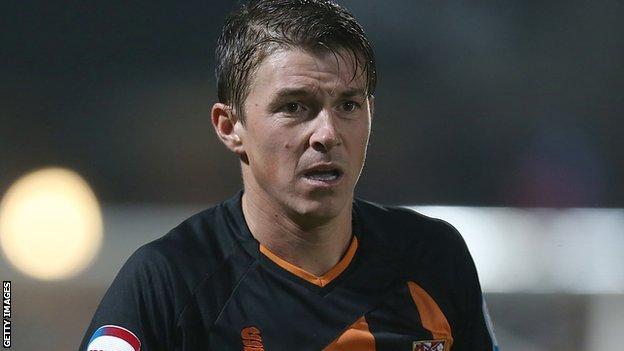 Gateshead midfielder John Oster has urged the team "stop panicking" after conceding twice in the final 15 minutes for three successive matches.
In Saturday's league game with Salisbury,
But the late goals the weekend previous and in the Conference Premier game
"We've done really well up to a point but one goal goes in and all of sudden panic sets in," he told BBC Newcastle.
"You're looking over your shoulder, panicking a bit and before you know it you've conceded again."
Losing leads late on was a trait that ultimately
Gateshead lost at Kidderminster in their first game of the season and, after 1-0 leads turned into successive 2-1 home defeats, Smith resigned to be
"Defensively we had been excellent until these late goals," Oster remarked.
"The team just have to stay calmer - if one goal goes in just dust yourself down, move on and refocus."