Rangers appoint Graham Wallace as chief executive officer
Last updated on .From the section Football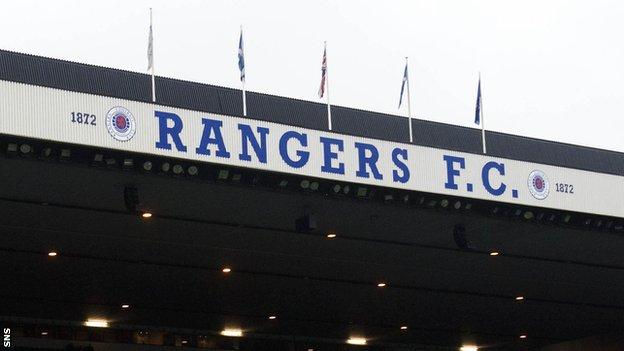 Rangers have appointed Graham Wallace as their new chief executive officer.
Wallace, 52, was previously chief operating officer at Manchester City and is also former chief financial officer with IMG and MTV Europe.
The Ibrox CEO post has been vacant since in October.
And Rangers in recent weeks have appointed as acting chairman and as a non-executive director.
They joined James Easdale and finance director Brian Stockbridge on a board which been depleted by the resignations of Mather, chairman Walter Smith and director Ian Hart.
Dumfries-born Graham will assume his role immediately and also joins the Rangers International Football Club Plc board of directors.
"I watched from afar as the Rangers support came to the club's aid during the times of turmoil and now it is the turn of the board and management to provide the stability and governance to drive Rangers' recovery forward and ensure further football success," said Graham.
Rangers are due to hold their AGM on 19 December, at which proposals to make as well as Paul Murray, Scott Murdoch and Alex Wilson directors will be on the agenda.