Rangers: Laxey Partners plans to back current board

By Alasdair Lamont
Senior football reporter, BBC Scotland
Last updated on .From the section Rangers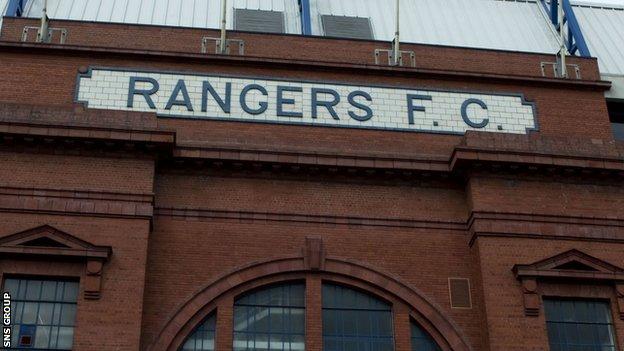 Rangers' biggest shareholder will back the current board at next month's annual general meeting.
Colin Kingsnorth, founder and director of the hedge fund, said: "I want to support stability, so I think that means supporting all current directors.
"Shareholder worries are the use of cash, transparency and corporate governance. The recent appointments seem to address that."
Laxey's stance could prove crucial as the current board attempts to retain control, with another group of shareholders, including former director Paul Murray and former chairman Malcolm Murray, keen to oust them.
With voting at the AGM expected to be close, the identity of the seller or sellers of the shares is also significant, depending on who they would have backed.
But Kingsnorth told BBC Scotland: "I have no idea where the shares came from. I just bought them in the market."
Former Rangers chairman Malcolm Murray is hoping to be voted on to the board along with former director Paul Murray, Alex Wilson and Scott Murdoch.
However,
Asked if it was conceivable that Laxey could also vote the "requisitioners" onto the board at the AGM, Kingsnorth added: "Of course I could support the EGM people, but I won't because their job is done.
"They should claim some credit for forcing the club into action, but now it has, I hope they accept that.
"They would have supported Graham Wallace if he had joined them and I think they should be big enough to support him if the club supports him.
"I doubt they will. A spurned chairman just wants to be loved again, but the club has moved on and I hope the new board drives it forward. They have the credibility, so why not?
"The fact that cash has been spent badly seems fact, but what's the best thing to do now?
"We'll get behind a professional board, make sure we never go into administration again, get the on-the-pitch stuff right."