Juventus fined after school children insult Udinese goalkeeper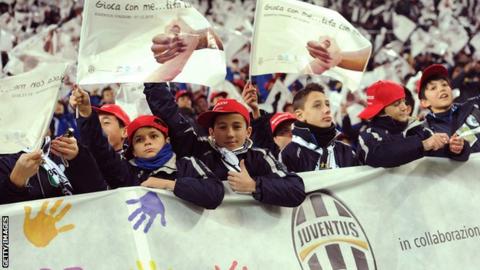 Juventus have been fined £4,140 after school children were found guilty of insulting chanting.
The 12,200 children were seated behind both goals for Sunday's match against Udinese, in place of the Ultras who were banned for anti-Naples chanting.
They then abused Udinese keeper Zeljko Brkic after every goal-kick.
"I wanted to say something right after the game because it bothered me but I didn't want to put oil on the fire," said Udinese coach Francesco Guidolin.
"For a club such as Juventus where everything is beautiful, in particular where the stadium gives you the idea that you are not in Italy, it is really troublesome to hear those words every time the goalkeeper puts the ball into play."
The children were copying a ritual in Italy where the visiting goalkeeper is insulted as he takes a goal-kick.