Sandro: Tottenham's 'Beast' focused on Brazil World Cup place
Last updated on .From the section Football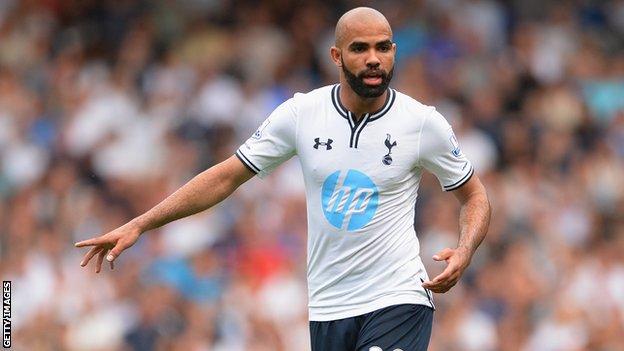 They may call him 'The Beast' but after a day in the company of Sandro Raniere Guimaraes Cordeiro it is clear this is a man in love with the beautiful game.
It is a cold, crisp December day in London. The setting could not be more different from his native Brazil and yet it is clear the statuesque Tottenham midfielder feels right at home. I ask him about his nickname. "The Beast? I love it," he says. "I'm a beast. It came from the fans."
We meet at an inner-city leisure centre near Shepherd's Bush. He changes into his football kit and boots in the gents, before striding past alleyways plastered in graffiti and onto a small astroturf pitch.
The noise of incessant traffic thunders all around us and tower blocks rise into the clear winter sky, but all of that melts away when the ball is thrown his way.
Camera crews scurry around, photographers train their lenses on him as he gathers the ball in his stride. It soon becomes clear to those within earshot that Sandro is commentating on himself in Portuguese, as a schoolboy would in the back garden.
"He beats one, beats two, it's Sandro," he says. As the ball thumps into a wall, his makeshift goal, he lets out a cry of "gooooalll - goala-goala-gooaaall!" A smile spreads across his face, he winks and then laughs.
In an age when footballers are accused of not caring, of lacking in personality, Sandro is the antidote - a larger than life character, warm, generous with his time, aware of his responsibilities as a role model and with an infectious laugh.
The 24-year-old does not have to be here, but has chosen to come as part of his work with the Western Union PASS initiative, in support of Unicef, which raises funds to help children around the world go to school.
As he juggles the ball, a man shouts from outside the fence: "Sandro, you're a legend, you're a beast. Come on you Spurs."
The Brazilian has impressed in Tottenham's midfield in recent times. Physically imposing and comfortable on the ball, he has oozed authority.
But with the World Cup less than 200 days away, it is hard to discuss club without first thinking of country. What would it mean to him to be part of the World Cup on home soil?
"Everything," he says clasping his hands together in front of him in prayer. "My friends and my family are in Brazil. If I can play there with the power and support of the people it will be amazing - all of my dreams come true."
Brazil first recognised his talent as an 18-year-old after he captained the Selecao's Under-20s to success in the 2009 South American Youth Championships in Venezuela.
Seven months later he was a full international, the youngest of the 88 players called up by Dunga in his four years in charge. But Sandro won the last of his 16 caps in 2010 after a cruciate ligament injury ruled him out of last summer's Confederations Cup triumph.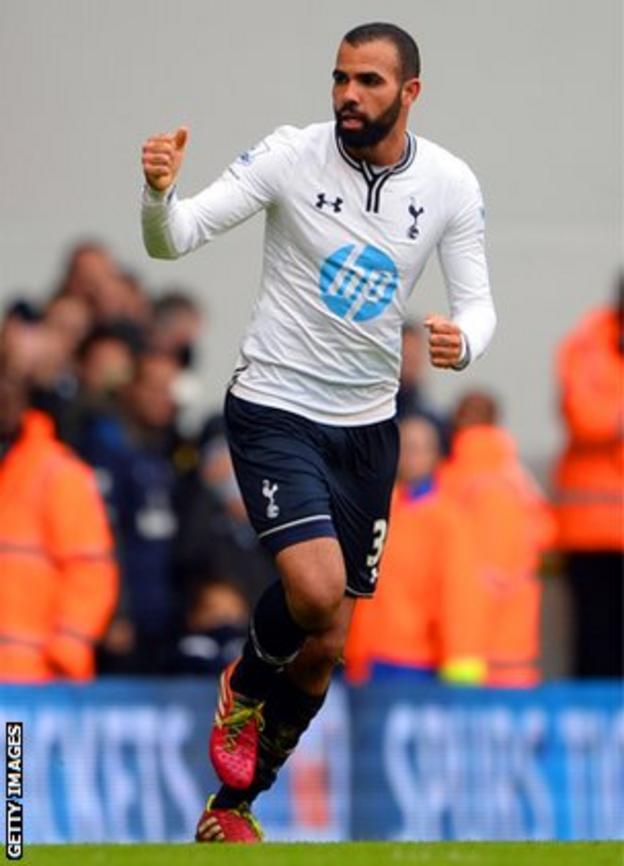 Pulling on that iconic yellow shirt is never far from his mind, however. Tottenham were on their way to Wearside when the World Cup draw was made last Friday. Sandro and his compatriot Paulinho sat together on the team bus watching the draw unfold, thinking of what may await them next summer as team-mates for club and country.
What would it mean to win for Brazil? "Wow," he says. "As players we know the responsibility we carry to win. Everyone is there to support us. If I don't win, my family will say to me: 'Come on, Sandro.' That is a lot of pressure but we are ready, we have great players, we have a lot of spirit. So let's go and do it."
Preparations for the World Cup may have been overshadowed by protests,stadium delays and talk of crime and chaos but Sandro has no fears.
"Everyone will enjoy it, and forget the problems," he says. "These problems have happened, the stadiums still need a bit of work to be perfect, but we hope everyone will enjoy it - the people are friendly, it will be perfect."
The World Cup must wait for now. Tottenham are enjoying a season of ups and downs. Home defeats by West Ham and Newcastle have contrasted with valuable points against Chelsea and Manchester United. The 6-0 defeat by Manchester City was something else altogether.
"That defeat was my most difficult moment in football," Sandro says as the pain of that afternoon at the Etihad Stadium comes flooding back.
"6-0 is so bad, man. And I felt it on the pitch, I felt helpless. It was a game that you don't want to think about. We have just focused on the next games. We have drawn with Manchester United and beaten Fulham and Sunderland. So this is in the past now."
The goal 'The Beast' scored against against United was a thing of beauty, as Spurs held last season's champions to a 2-2 draw and Sandro saw plenty of positives in that performance. "Everyone had to be close after that defeat by City. Everyone spoke about the game, everyone was sad also. But against United we pushed, we showed more passion on the pitch, we were stronger and this helped."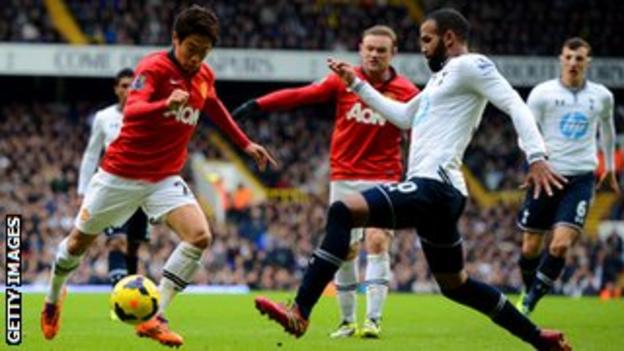 And yet there is a lingering uncertainty around the future of Tottenham manager Andre Villas-Boas, although according to Sandro no-one in the dressing room shares that.
"He's still a great manager," he says. "Everyone in the dressing room likes him. We all feel comfortable with him, he has helped us a lot as a manager and we play for him every game. This [situation] happens with everyone if you don't win games, people start to talk about your future. This happens in football all the time. We need to move on, stay strong and get back in the top four."
Much has been made of the world record departure of Gareth Bale to Real Madrid last summer and the void left by the Welshman. Have Spurs missed him?
"Yes, for sure - he is a great player," says Sandro. "But we bought a lot of players and now we can rest players because the group is stronger. But Bale is an unbelievable player. We have to move on, Bale is in Madrid now and I'm happy with the new players."
The big games keep coming for Spurs, with Liverpool due to visit White Hart Lane on Sunday - and there will be some familiar faces in the opposition line-up.
"Liverpool are a great team. They have Coutinho - a Brazilian who is a friend of mine - and Lucas, who is doing well also. So for me it will be great."
The coming months will not be easy, with Tottenham battling for a top-four finish and Sandro waiting on a call-up to Brazil's World Cup squad.
But for now 'The Beast' is determined to ensure this season turns into a thing of beauty for club and for country.