Matt Bloomfield column: Players happy to spread seasonal cheer
By Matt Bloomfield
Wycombe Wanderers midfielder
Last updated on .From the section Football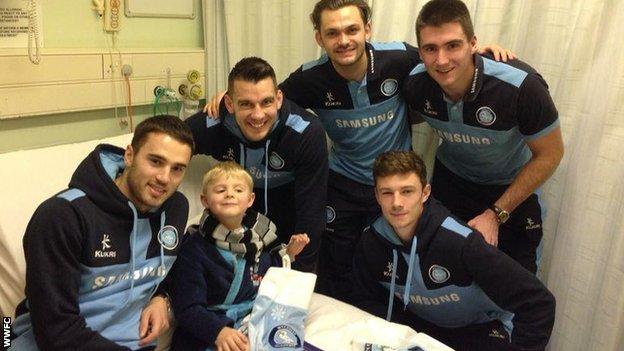 It is the time of the year when you will see photos and press coverage of footballers at hospitals all over the country giving out presents in children's wards.
I was lucky enough to visit Wexham Park Hospital and met some amazing kids - the resilience of children will never cease to amaze me.
The smiles on their faces are just so lovely to see. The visits only bring a little light relief for them, but any happiness, however big or small, makes it so worthwhile.
It is also great to talk to the parents and to see their smiles when their children are happy.
One lady was telling us about how her son needed an organ transplant. For the whole 15 minutes that we were in the room with them, he was the one entertaining us all and you could see how much seeing her son make us all laugh really cheered her up.
The nurses are amazing with these children. They really are unsung heroes and the love and compassion they show is truly amazing and when everyone else is sitting down to their Christmas dinner nurses all over the country will be caring for sick children.
The nurses thanked us for coming to visit, but I felt bad because we were the ones who should have been thanking them for their work the whole year round.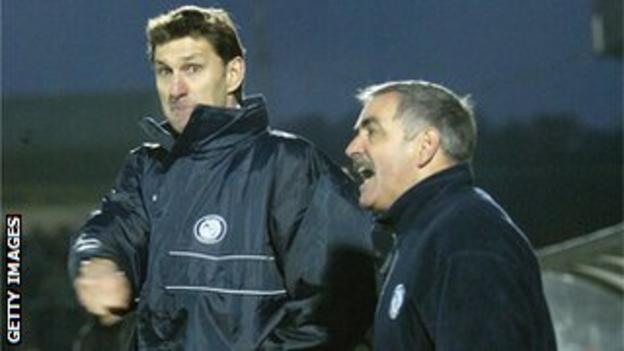 Christmas is a busy time in the football calendar, with the games coming thick and fast. A productive Christmas period is so important and can put you firmly on the front foot for the second half of the season.
When you are playing a game every three days, it is so important that preparation and recovery are spot on. Temptations will be everywhere at a time when family and friends are overindulging, but it is not something I think too much about.
I have always known that Christmas and New Year's Eve are 'out of bounds', but I must admit I do look forward to seeing everyone in January when I can get a couple of days off to go home to Suffolk for a visit.
Next Monday, 23 December, marks 10 years to the day since I signed for Wycombe and I could not miss this chance to say how extremely proud I am to have reached the milestone at such a special club.
When Tony Adams signed me from Ipswich Town as a 19 year-old, I never dreamed that I would still be playing for the club 10 years later.
I have loved the ride so far and hope there are many more years to come.
Merry Christmas everyone.