Mario Balotelli: AC Milan reject claims the striker is about to leave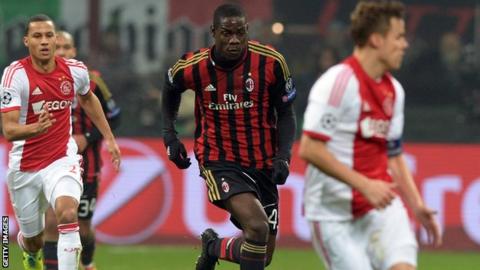 AC Milan have released a statement to deny speculation that Italy striker Mario Balotelli could leave in January.
They were responding to reports in Italy that Milan president Silvio Berlusconi had decided to sell him.
"AC Milan firmly and absolutely deny statements that have been attributed to the chairman about Mario Balotelli being put on the transfer list," the Serie A club's statement said.
The ex-Man City striker, 23, has six goals from 12 league games this season.
He moved to the San Siro in January for an initial fee of 22m euros (£19m).
Last season he racked up 12 goals for the seven-time European champions in only 13 Serie A appearances.