Danny Higginbotham leaves Chester to develop media career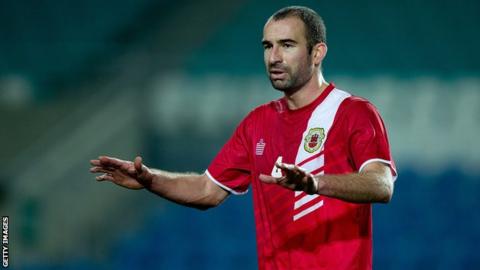 Veteran defender Danny Higginbotham has left Conference Premier club Chester as he bids to build a career in the media.
He appears regularly on television and radio and is unable to balance playing with his extensive media commitments.
The 35-year-old, who appeared in more than 200 Premier League games, and played 17 league matches for Neil Young's Blues.
Higginbotham also made his international debut for Gibraltar, Uefa's newest nation, in November.
The former Manchester United trainee played in their first competitive match, a
"Since coming to Chester I've at the club," Higginbotham told the club website. "I've got nothing but good things to say about the fans and how they've stuck behind the team.
"The management have been a pleasure to work with and the team spirit amongst the lads is something that should go a long way to keeping the club up this season.
"Whenever I get the chance I'm hoping to come down and watch a game, and I've also made myself available to help the club off the field too, to help benefit the football club, so I'm leaving on great terms having made a lot of friends here."