BBC Sport - FA Cup third round: Managers on importance of tournament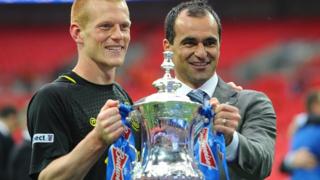 Managers on FA Cup importance
On the eve of the FA Cup third round, managers including Manchester United's David Moyes, Everton's Roberto Martinez and Arsenal's Arsene Wenger give their views on the importance of the tournament.
The bosses were speaking after Aston Villa boss Paul Lambert said the competition can prove a hindrance to clubs fighting for Premier League survival.
Arsenal v Tottenham and Newcastle v Cardiff are among the matches in the FA Cup third round taking place this weekend.