Football Association of Wales council approves age limit for members
Last updated on .From the section Football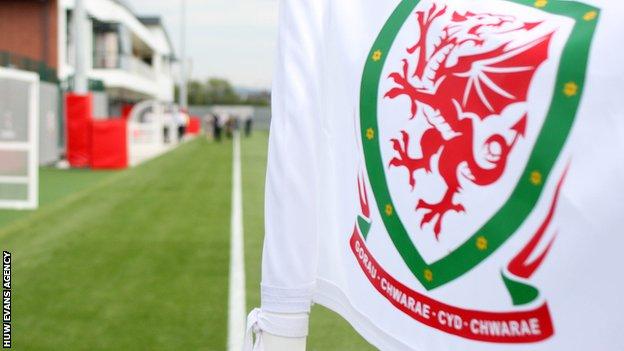 The Football Association of Wales council has approved over 70 recommendations made in a review of Welsh Football governance.
The FAW council authorised the review in October 2012 and a number of recommendations were made.
Recommendations which were approved include structural changes to the decision-making bodies of the FAW and an age limit for members.
FAW chief Jonathan Ford said the report was "a significant step forward for the governance of the game in Wales."
"The FAW Governance Review has been the most comprehensive review of the constitution and governance for football in our long and proud history," Ford added.
The FAW Council will remain as the Supreme Body of the organisation but an elected Executive Committee will lead on all matters relating to policy, strategy and management of the business.
The current Standing Committees will be replaced by three main Boards to manage all aspects of football in Wales.
The Community Game Board will deal with grassroots and recreational football while the National Game Board will manage all aspects of domestic football.
The International Game Board will cover matters relating to national teams and player pathways and a scrutiny Committee will also be established to scrutinise the activities of all boards and committees.
The FAW Council also voted in favour of introducing an age limit for Council Members and Area Association Members.
New members applying for election in 2016 or any subsequent mid-term election shall be under the age of 70 which will be further reduced to 65 in 2020 and thereafter while life members will become non-voting privileged life members when they turn 80 years of age.
"The FAW Council has completed a very diligent and detailed review with well-founded recommendations being agreed," FAW President Trefor Lloyd Hughes said.