Newport striker's Twitter rant upsets Justin Edinburgh
Last updated on .From the section Football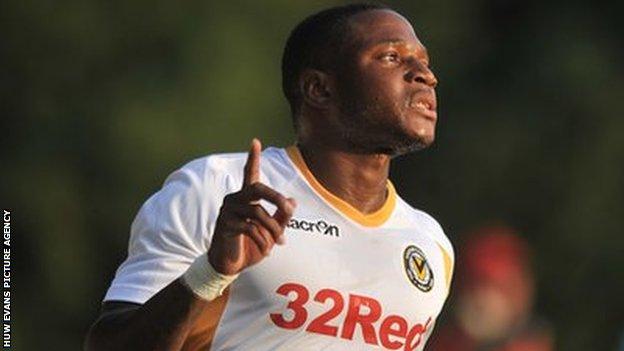 Newport County manager Justin Edinburgh says he is disappointed with striker Aaron O'Connor for criticising the club's training methods on social media
He accused the club of forcing injured players to be "in for eight hours-a-day" on Twitter.
"There's no truth in that," said Edinburgh, "I'm disappointed."
Edinburgh says the club will deal with the matter internally.
"I've made Aaron aware that I'm going to be seeing him," he said.
"It will be dealt with and dealt with in the correct manner."
O'Connor, who joined County from Luton Town in 2012, has yet to play a competitive game for the Exiles since their return to the Football League in May.
The 30-year-old tweeted: "Lose a couple games and now all of a sudden the injured lads have to be in for 8 hours a day #CosThatsGonnaHelp #Shambles."
Edinburgh said he was not a fan of social networking sites in general, but had not banned players from using them, as other managers have done in the past.
"I feel that the players are treated correctly here," he said.
"They are treated as adults but I feel that he has overstepped the mark.
"There are pluses and minuses for it and unfortunately Aaron hasn't probably thought before he's tweeted."