Marlon Harewood: Mansfield Town interested in Bristol City striker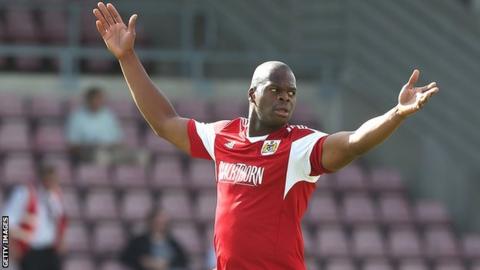 Mansfield Town assistant manager Adam Murray has confirmed ex-Bristol City striker Marlon Harewood is on their shortlist of transfer targets.
The ex-Nottingham Forest forward, 34, played 17 times for City this term but did not feature after late November and was released last week.
Murray told BBC Radio Nottingham: "He is one that we have looked at.
"He is a good player and his career has proved his quality. Whether we sign him is a totally different ball game."
Stags striker Ollie Palmer said he would welcome Harewood to the One Call Stadium.
"To have someone like Marlon at the club would be really exciting," Palmer said. "If he could come it would be great. I could learn from him and it would be a big positive for me."