Highland League: Potential revamp to structure is ruled out
Last updated on .From the section Football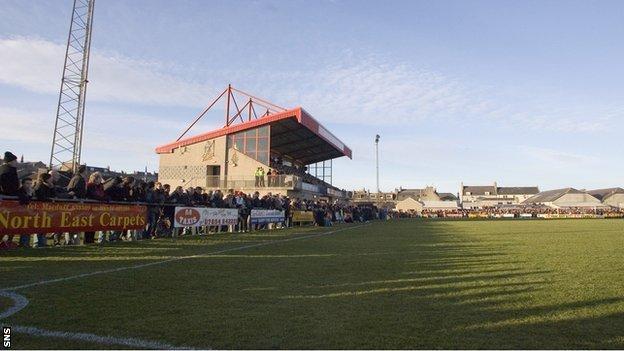 There will be no change to the structure of the Highland League, following a meeting on Thursday.
The board met to discuss adding two new clubs and creating two 10-team tiers with promotion and relegation.
A revamp, to the current 18-team single tier, would cut the number of games and shorten the season, allowing the champions to take part in a play-off for entry to the professional ranks.
But no vote was taken because there was a strong consensus for the status quo.
However, there will be changes to arrangements for midweek fixtures.
This will allow the season to finish several weeks earlier to create time for play-offs for possible future entry to the SPFL in the new pyramid system.
From the end of the 2014-15 season onwards, the intention is for the top Highland League and Lowland League clubs to play-off for a spot in Scottish League Two.
The Scottish Lowland Football League is currently in its inaugural season.