Blackburn trial for Falkirk's Vaulks as Celtic eye Kingsley
Last updated on .From the section Football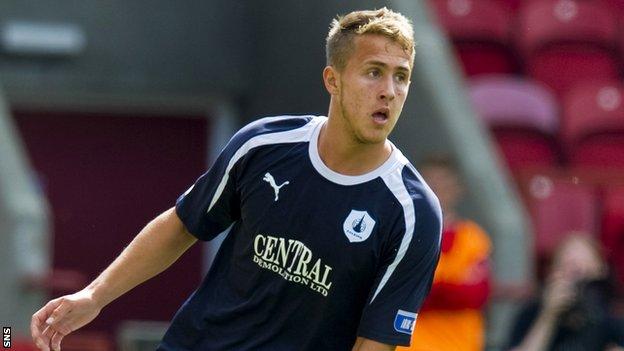 Will Vaulks has joined Blackburn Rovers on trial as Falkirk also brace themselves for a bid from Celtic for fellow defender Stephen Kingsley.
The 20-year-old Vaulks only joined the Bairns in the summer after a loan spell last season from Tranmere Rovers.
Manager Gary Holt also fears losing 19-year-old Kingsley, a product of Falkirk's youth system.
"It has been brought to our attention that Celtic have been looking at him as well as other clubs have," he said.
"I don't know about the size of offer or anything like that, but I know they have been to the last few games to watch him and maybe one or two others.
"The good thing is that Stephen is under a longer contract than some players we've got at the club, so we're in no real hurry to sell our best players, especially if they are under a longer contract."
Scotsman Kingsley, who made his debut aged 17 in April 2011, and Englishman Vaulks, previously of Workington and Cammell Laird, have been mainstays of the side that presently sit third in the Championship table.
Falkirk have earned a reputation in recent seasons for breeding good young players while also challenging for promotion.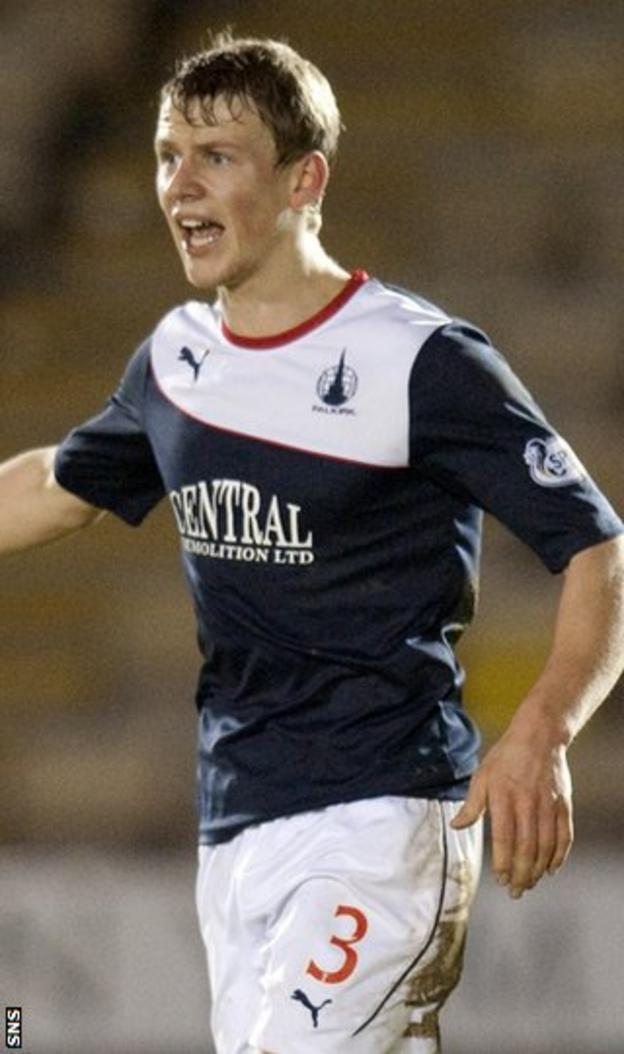 "You only have to look at the scout lists who are coming to the games at the moment," Holt told BBC Scotland. "It just shows how well they're doing.
"We are a club who unfortunately at the moment do need to sell players to survive.
"Me, as a manager, I am hoping to keep my best players while also realistic that clubs are going to come watching.
"If a decent offer comes in for a player, we have to look at it, but it has to be the right offer for us."
Holt is unlikely to be able to add to his squad during January unless players leave Falkirk Stadium but cited the return of experienced midfielder Mark Millar on loan from Dundee United as a signal of support from the board.
"The budget is what it is and we've used that in the summer and the board have gone above that and brought in Mark Miller, which has been phenomenal for us," he said.
"We are aware that, if we can move one or two out, maybe some of the younger ones going out on loan, it frees up some wages to bring someone in.
"The league is there for the taking - there's nobody running away with it like last year or the year before.
"We are in the mix, we are in a good position. It is a good chance to get out the league."
Meanwhile, Holt revealed that 21-year-old midfielder Blair Alston had been offered a new contract despite being on the bench in recent weeks.