Garry O'Connor: Morton striker vows to put drugs past behind him
Last updated on .From the section Football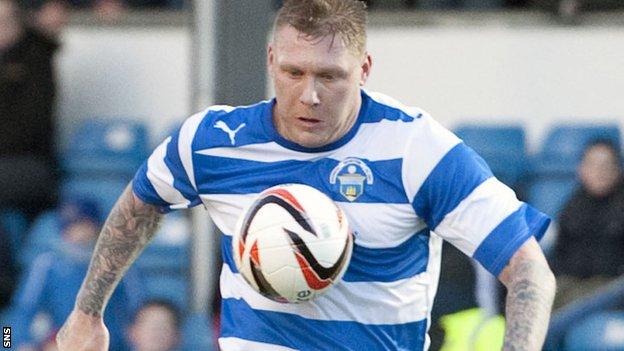 Garry O'Connor believes he has put behind him the lifestyle that led to a year out of football and
The striker capped 16 times for Scotland
"I've been a silly boy basically," the 30-year-old told BBC Scotland. "I used to run about with the wrong crowd.
"It's been tough, but I think I've got there now. There's no way back. It would hurt my family and my kids so much."
O'Connor began his career with local club Hibernian before big-money transfers to Lokomotiv Moscow and Birmingham City.
Injuries helped put his fortunes in reverse, leading to a switch to Barnsley, and this time with Tom Tomsk.
And on Saturday he made his debut for Morton as new manager Kenny Shiels continues his attempt to lift the Greenock club off the bottom of the Scottish Championship and clear of relegation.
"I've had some bad times in my career, especially the last two years, and it's just great to get back on track," said O'Connor.
"I've spoken to a lot of people - psychologists, things like that - and it's really helped me and it's great to be back in football and to get a focus again.
"I hold my hands up - I've made mistakes - and, at the end of the day, it's me that's got to live with it and my family."
O'Connor admits that he made similar public pronouncements before but thinks he has better support this time round.
"Four years ago, I would have said I was over it, but I did relapse," he said.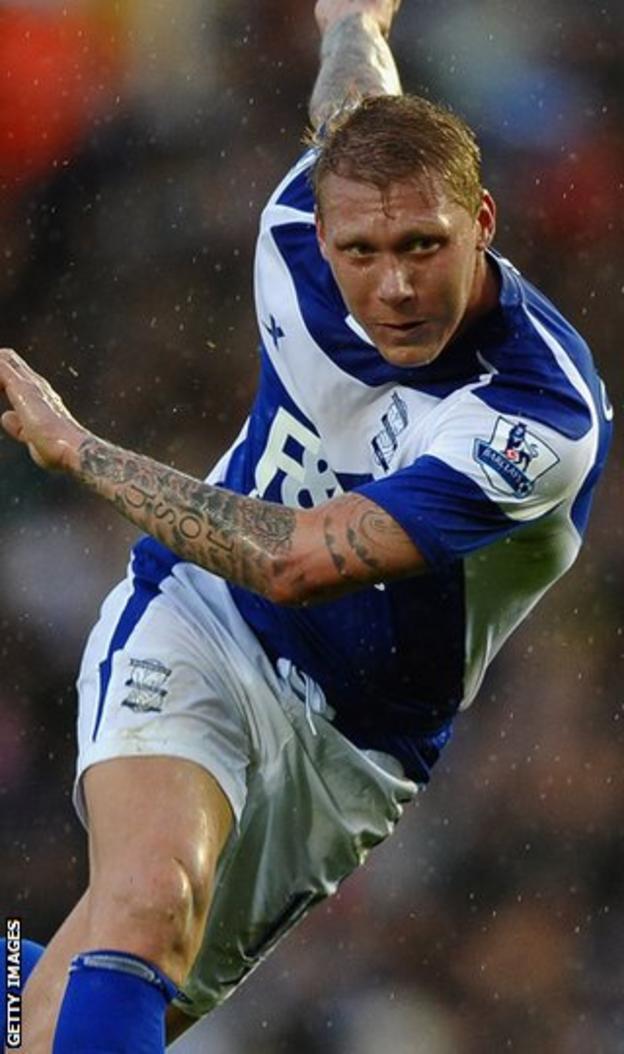 "But I didn't speak then to the people who are in my life now.
"It's great to be able to speak to these people once or twice a week and call them if I need them.
"I've got three beautiful kids and I want them to remember for the good reasons not for the bad and hopefully that's it completely done now."
O'Connor is taking inspiration from Kilmarnock striker Kris Boyd, who is the same age and has resurrected his Scotland career after some unsuccessful moves.
"Obviously I was a bit naive and I thought football would always be there and it would be part of my life," he continued.
"But that's not the case and it takes some time for things to sink in and thankfully it has done and I've grown up a bit in the past two years.
"You think you can't get in trouble. You think you can get away with anything you want because you're rich, you've got so much money.
"I've never thought so clearly in my life. It is really tough and I will say that to young players who are looking to get a big move and getting over 10 grand a week.
"I've dealt with all those problems and kicked on and I'm back in football and here to stay hopefully."
Morton are eight points adrift of second-bottom Cowdenbeath, but O'Connor, who drives two-and-a-half hours every day to training from his east coast home, is hopeful that he can help them avoid relegation.
"It is a good chance for me to get them out of a sticky hole and try to progress my career again," he added.
"Coming into Morton and working with Kenny even for the short period I have, it's been absolutely fantastic.
"He's got a hard job. But, if we can stay safe, I'll look at the picture in the summer and I would love to stay at Morton with Kenny."