Kidderminster Harriers: Cashing in the magic of the FA Cup
Last updated on .From the section Football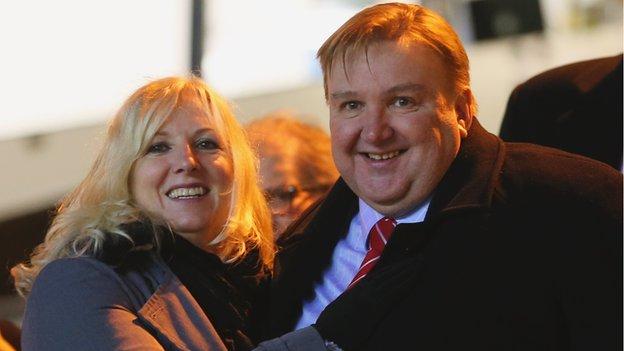 Kidderminster Harriers chairman Mark Serrell is hoping to take a massive following of away fans to the Stadium of Light for the FA Cup fourth round clash with Sunderland on Saturday week.
But Serrell hopes that 10 times that number take up the club's cut-price offer to travel to Wearside by coach.
"We have an allocation initially of 3,500 tickets," he told Midlands Today.
"But I expect demand to exceed that.
"I'd like it to be 5,000 or 6,000 plus. And, although it's early days to gauge that, talking to fans this week, they felt we might be able to take 10,000 plus."
Match tickets for the Stadium of Light are only £10. And, having kept coach travel costs down, Harriers fans can now do the whole day out for just £20.
After selling over 1,000 tickets to season ticket holders on Thursday, the Conference Premier club were again inundated on Friday.
That comes on top of the lucrative six-figure sale of Joe Lolley to Huddersfield Town on Wednesday (a deal that could ultimately prove a club record).
And, having so far banked £125,000 from their Cup run in prize money, without taking gate receipts into account, new manager Andy Thorn admits that having funds at his disposal can only help with Harriers' ultimate pursuit of league football returning to Aggborough.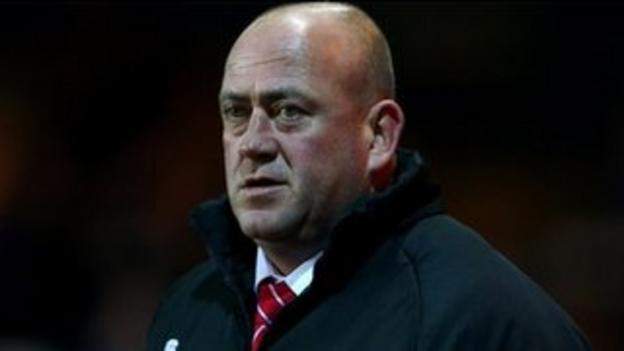 Harriers have already made two signings this week, Wrexham winger Adrian Cieslewicz and Argentine midfielder Santiago Aloi - and there may be more to come.
"Exactly how much we've made is not something to be discussed out in the open," Thorn told BBC Hereford & Worcester.
"But it can all help towards helping us go forward.
"The chairman and I have already been busy getting our ducks in a row. And anything we do will be done properly and professionally."
Former Wimbledon, Newcastle United and Crystal Palace defender Thorn, appointed last Tuesday following the shock sacking of Steve Burr, now a target for Chester, has made a big early impression.
"I've been only here just over a week, but it feels like a month we've had so much to cram in," he added.
"We could not stand in Joe Lolley's way. He's a very talented young footballer who wanted to better himself.
"But we've still got some really good players here who also want to improve and go higher.
"And there's more to come. There's still information for them to take on board. But we looked like a real outfit on Tuesday night.
"The place is buzzing. We enjoyed the win at Peterborough. We've now set standards that we want to maintain.
"But the focus is still firmly on going to Aldershot on Saturday.
"We'll prepare professionally and properly for that.
"Then we want to pick up some points at home to Dartford on Tuesday night. Only then will we start to concentrate on Sunderland."