Jerome Champagne set for bid to replace Fifa president Sepp Blatter
Last updated on .From the section European Football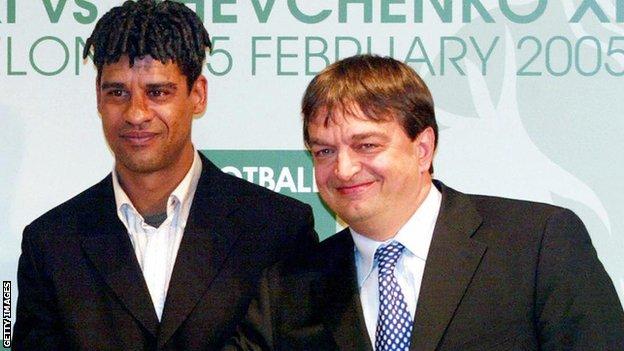 Former Fifa deputy general secretary Jerome Champagne is expected to announce his bid to succeed president Sepp Blatter in London on Monday.
Champagne worked closely with Blatter between 2002 and 2005 before leaving the world governing body in 2010.
The Frenchman, 55, has called a news conference - where it is thought he will announce his intentions to become football's most powerful man.
Fifa's presidency election will be held in Zurich in June 2015.
Blatter, who will be 78 in March, has been president since 1998. The Swiss has not yet said whether he will stand for a fifth term of office.
Champagne has been working as an international soccer consultant in troubled regions including Kosovo, Palestine and Israel and Cyprus since leaving Fifa,
Uefa president Michel Platini has also been discussed as a possible candidate, although the ex-France midfielder has not yet declared his intentions.