Southampton chairman Katharina Liebherr says players not for sale
Last updated on .From the section Southampton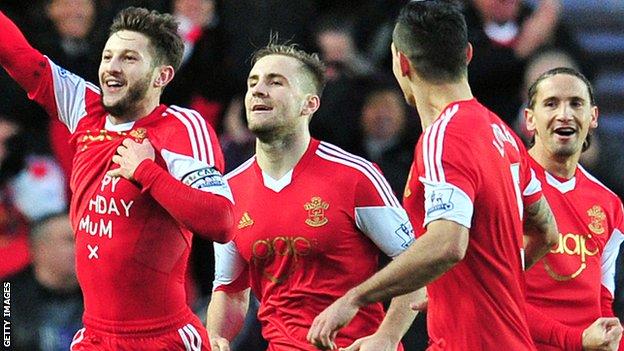 Southampton's players will not be leaving the club in the January transfer window, new chairman Katharina Liebherr has said.
"The club has no plans to sell any of the squad during the January transfer window," said owner Liebherr.
"The manager and the team have my full support."
Cortese, 45, left Saints on Wednesday, with Liebherr becoming non-executive chairman.
Saints manager Mauricio Pochettino had already declared that he would remain with the club despite Cortese's departure, but will make a decision over his long-term plans at the end of the season.
Pochettino, 41, has been in charge of the Premier League club for just under a year, taking over from the sacked Nigel Adkins on 18 January 2013, having been brought to England by Cortese.
Luke Shaw, Adam Lallana and Rickie Lambert have all been linked with transfers this January prior to Cortese's exit.
"It's hard to predict what is going to be the effect on the players," Pochettino admitted. "It's clear that it may affect the players as they all have varying degrees of relationship with Nicola Cortese, and of course his leaving may affect us in some way."