Ole Gunner Solskjaer backs Cardiff to stay in Premier League
Last updated on .From the section Cardiff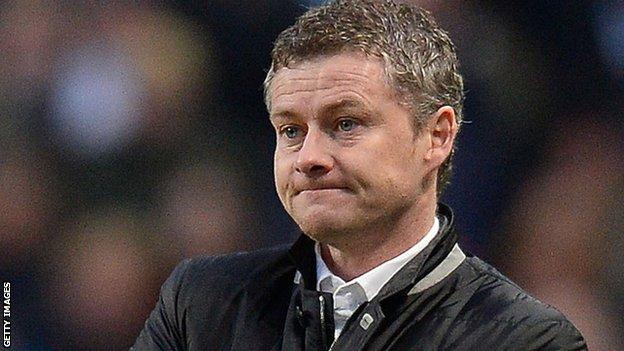 Manager Ole Gunnar Solskjaer is confident Cardiff City will survive in the Premier League.
But with only five points between them and 11th-placed Hull, Solskjaer remains confident of his team's ability to stay in the top flight.
"We've seen parts of all our performances have been very good," said the former Manchester United striker.
Cardiff made Manchester City battle for the points at the Etihad Stadium, holding them to 2-1 until the 76th minute when goals by Yaya Toure and Sergio Aguero in the space of three minutes ended their challenge.
Solskjaer, who took over as manager from Malky Mackay on 2 January, believes the display underlined Cardiff's credentials as Premier League survivors.
"We can stay up, there's no doubt about that," he said.
"It got even tighter today this league - from bottom to eleventh place is only five points.
"We'll look to improve. We've seen parts of all our performances have been very good and for half an hour we did really well."
Solskjaer was frustrated by his team's sluggish start against Manchester City.
"Our game plan was to start on the front foot, be active, be aggressive," he added.
"We never got into the game and there's a few reasons, but maybe the main reason was we played against a very good team.
"But in the second half we were terrific but then in three minutes they just blitzed us with a couple of goals.
"We did feel after about 60 minutes that we were in the game the crowd was maybe turning a little bit against them and I thought can we hang until the last ten minutes and get something out of the game."
"But then obviously they had quality players who scored the two goals - because when you go for it you open yourself up a little bit extra.
"It was hard, but then I was pleased with the response - we got another goal at the end."