Leon Clarke: No further bids, says Coventry boss Steven Pressley
Last updated on .From the section Football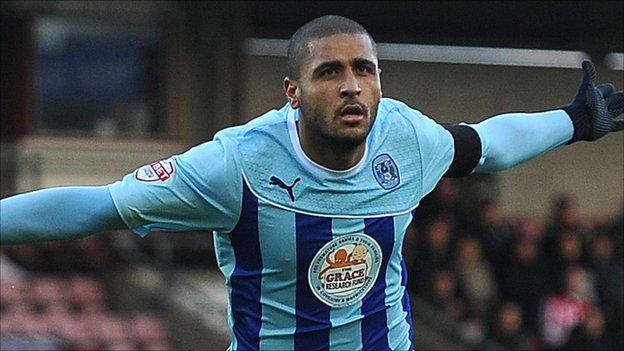 Coventry City manager Steven Pressley says that there have been no further bids for top scorer Leon Clarke following last week's transfer request.
And he expects the 18-goal striker to play in Friday's FA Cup tie against Arsenal at the Emirates Stadium
"Nothing has changed," said Pressley. "There's been no fresh bids and I certainly hope and expect Leon to play.
"I hope that he stays at the football club, I really do. But only time will tell on that."
After stunning the Sky Blues by handing in his request, Clarke has to date only been the subject of one offer, from his former club Wolves.
But Pressley said: "We're getting to the aggressive part of the window when everything starts to happen.
"When the window opened there was a surge. Then there was a levelling out. But I would imagine that next week there'll be a tidal wave."
Pressley admits that his immediate thoughts are centred only on the trip to north London.
And he still envisages Clarke, who scored last-gasp winners in the second-round replay win over Hartlepool and in the third-round victory at Barnsley, having a key role.
"He's been working with the team," said Pressley. "And it would be very hard to get a replacement in who could grasp exactly what we expect from our system, which Leon knows inside out.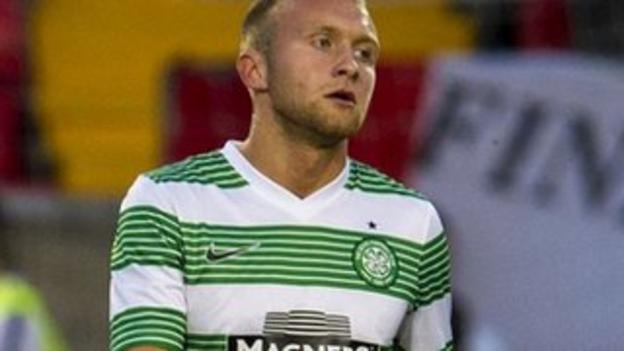 "It's difficult to get someone to adapt so quickly in the few days we have, so I'd imagine Leon will definitely play on Friday night. Beyond that, I don't know."
Coventry captain Carl Baker added: "Leon's vital for us. I just hope we can keep hold of him.
"He's been one of our best players this season, if not the best."
The Sky Blues do, however, hope to make a signing or two themselves next week.
Pressley appears to be moving in on 21-year-old Celtic midfielder Dylan McGeouch, who has also been the target of interest north of the border from Partick Thistle in this window.
"We're getting very close on one," said Pressley. "I'd like to get him in the group.
"We have lots of games in February, so we're definitely going to have to bring in a couple of players."