Ossie Ardiles: Ex-Tottenham player moves hospital after crash
Last updated on .From the section Football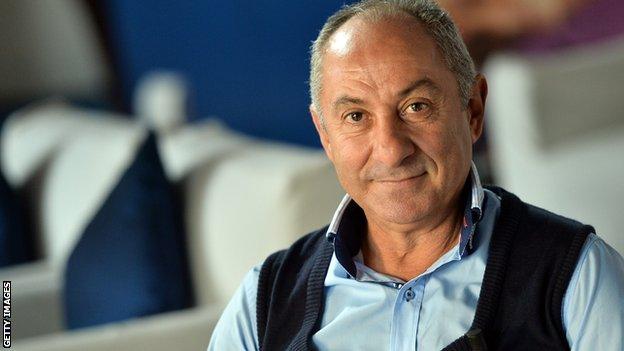 Former Tottenham midfielder Ossie Ardiles has been moved to a hospital near Buenos Aires for tests after suffering injuries in a car crash.
Argentina's national news agency have reported Ardiles will undergo "further investigations" near the country's capital, where he lives.
Ardiles, who needed 20 stitches in his head, said he was "fine" on Tuesday.
The former Spurs, Newcastle and West Brom manager was visiting the Falklands with Villa to film a documentary.
Carlos Marcellan, the soundman for the production, has been transferred with Ardiles.
A spokesperson for the Falkland Islands government said: "I can confirm that Carlos Marcellan and Ossie Ardiles were last night transferred to Buenos Aires for further investigations. We hope they both have a speedy recovery."
Prior to his transfer, Ardiles had been flown for treatment at King Edward VII Memorial Hospital on the Falkland Islands, along with six other passengers, four of which were released with minor injuries.
"The attention and care we have received from the police, the RAF helicopter team, the doctors and nurses, has been world class," said Ardiles on Tuesday evening.
"Thanks to everyone for your concern."
Ardiles signed for Tottenham in 1978 and made 311 appearances for the club.