Nicolas Anelka: 'Quenelle' hearing set for late February

By Richard Conway
BBC Radio 5 live sports news correspondent
Last updated on .From the section West Brom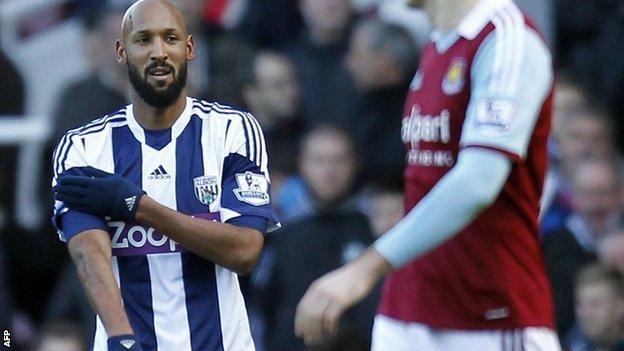 The Football Association hearing to rule on Nicolas Anelka's 'quenelle' gesture is not likely to begin until the end of February.
The West Brom striker's legal team are expected to be given around three weeks in order to construct a defence.
The former France international denies a charge of making a gesture that was "abusive and/or indecent and/or insulting and/or improper".
Anelka, 34, faces a minimum five-match ban if found guilty.
That tariff was introduced by the FA following similarly high-profile cases involving Chelsea's John Terry and Liverpool's Luis Suarez.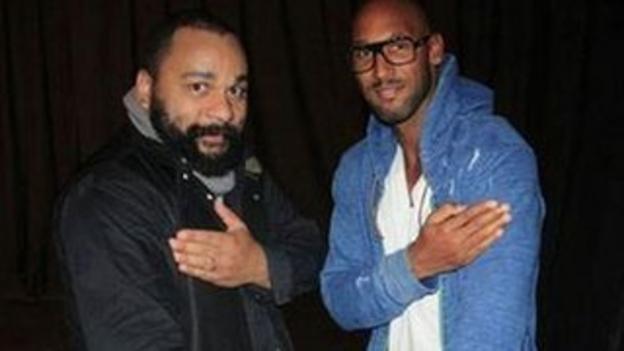 In both of those lengthy cases, the players were given a prolonged period to build their defence.
It took more than three weeks for the charge against Anelka to be brought, and his legal team are expected to be allowed a similar length of time to establish their argument.
A further week is likely to be needed for administrative details to be organised, while there is expected to be some legal discussion between barristers from both sides.
A three-member panel, headed by a QC, will form the independent commission to consider evidence from lawyers representing both the FA and Anelka.
On Wednesday, Anelka asked the FA to drop the charge, stating he was "neither anti-Semitic, nor racist".
West Brom have asked Anelka not to repeat the celebration but will keep him available for selection until the hearing.
Anelka made the gesture, described by some as an inverted Nazi salute, after scoring in the 3-3 draw at West Ham in December.
Afterwards, France's sports minister Valerie Fourneyron branded the salute as "disgusting".
The player however has insisted it was purely as a show of support for the creator of the quenelle, his friend the controversial French comedian Dieudonne M'bala M'bala ,who has been prosecuted for anti-Semitism.
Anelka has said the salute was "anti-establishment", rather than anti-Semitic.