World Cup 2014: Falcao injury puts Colombia on alert
By Tim Vickery
South American football writer
Last updated on .From the section 2014 Fifa World Cup328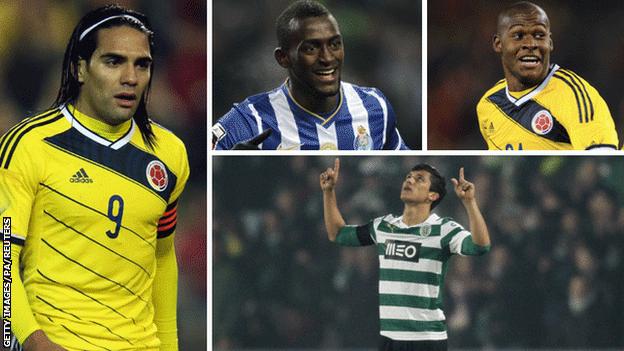 Remember Josimar? The gangling Brazilian right-back who emerged from nowhere to score two amazing goals in the 1986 World Cup - and who, unable to cope with his sudden fame, soon disappeared back to obscurity?
Josimar was a last-minute call up, hurriedly brought into the squad after Leandro, the first choice right-back, pulled out in a row about curfews.
His replacement, Edson Boaro, picked up a knock in the second game, and an unexpected chance came Josimar's way. The rest is history.
The World Cup is full of such stories, of players who have grabbed last-minute opportunities and used them to achieve a kind of footballing immortality.
This year will surely throw up some more examples.
Colombia's strikers will be keeping an eye on the progress of Monaco's Radamel Falcao Garcia who ruptured his anterior cruciate ligament in a French Cup game last week.
The doctor who operated on Falcao is optimistic that the striker will be fit for the World Cup, but there are no guarantees.
True, this is a department where coach Jose Pekerman can already count on an abundance of resources.
In addition to Teofilo Gutierrez, Falcao's usual strike partner, there is Jackson Martinez, the nearest like-for-like replacement.
Also in the squad are the rapidly developing Carlos Bacca and the burly, dynamic Luis Muriel.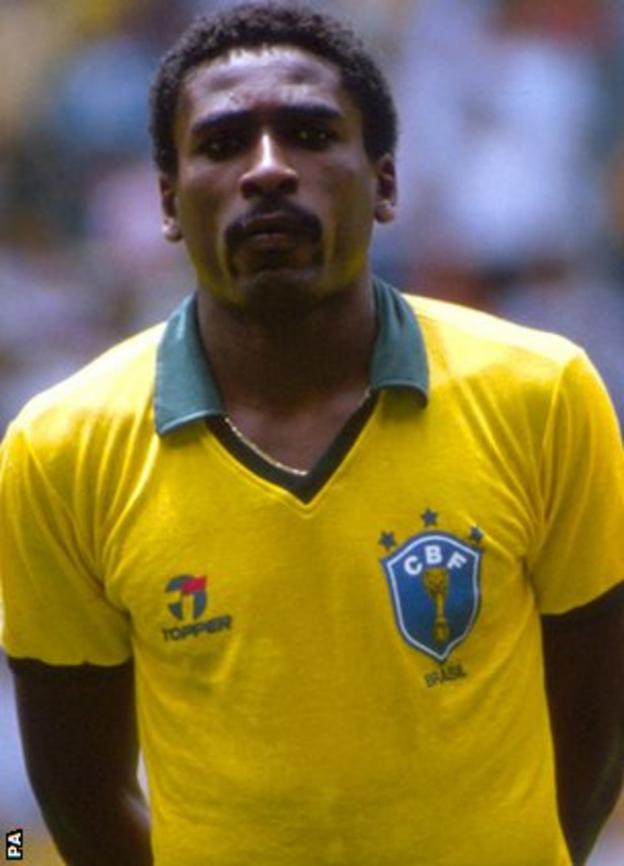 And Victor Ibarbo slotted in superbly in November's friendlies, though in a wide attacking midfield role rather than that of an out-and-out striker.
One option to come in is Fredy Montero, full of goals this season with Sporting Lisbon of Portugal.
Montero has had a strange career. Talented, neat and clever, he was seen as a great hope when he made his breakthrough, first with Huila and then with Deportivo Cali in the 2007-08 season.
Short of goals at the time, Colombia threw him into the senior side, where he came across as a little boy lost, and was quickly discarded.
He then spent four seasons in the United States with Seattle Sounders, before joining Sporting in the summer.
Immediately prior to Portugal, however, came his big chance to make an impression with his home public - a six-month spell with Bogota giants Millonarios.
He was specially brought in a year ago for the club's first Copa Libertadores campaign since 1997. Expectations were high - and Montero could hardly have been a bigger disappointment.
He managed not a single goal, and showed no penalty area presence whatsoever, as Millonarios (scoring twice in six games) failed to make it out of the group phase.
The South American audience are quite entitled to believe that goals scored in the Libertadores are worth more than those achieved in the Portuguese league - which means that, as the 2014 version of the continent's Champions League kicks off this week, opportunity is knocking for Wilder Medina, of Milllonarios' Bogota rivals, the Arsenal-shirted Independiente Santa Fe.
Even wilder than his Christian name might indicate, Medina has said that football saved him from a life of delinquency. And he takes some of that devil out onto the pitch; he is cunning, crafty and talented. No less a figure than Carlos Valderrama is a fan - "Medina can play anywhere in the world," he said last year.
He was off to a goalscoring start when the Colombian league kicked off last Friday, and, in top form when Santa Fe reached the semi finals of the 2012 Libertadores, he now has this year's version to push his World Cup claim.
As does his team-mate, veteran Ecuadorian midfielder Edison Mendez.
Now 34, Mendez is one of his country's all-time greats. A stocky figure who is a fine striker of the ball, he has more than 100 caps to his name, was a stalwart of the World Cup sides of 2002 and 2006, and in the former scored the goal against Croatia that gave Ecuador their first victory at that level.
Once of PSV Eindhoven in the Netherlands, his last few years have been blighted by injury, and his place in the Ecuador squad is no longer guaranteed.
But an opportunity has opened up - though in this case Mendez would dearly wish otherwise.
Ecuador need to replace Christian Benitez, who so tragically died last year.
It is a tribute to the excellence of the player that this is an extremely difficult task.
Ecuador play with two wingers, Antonio Valencia and Jefferson Montero, and a centre-forward, Felipe Caicedo. The presence of Benitez prevented an exaggeratedly open 4-2-4.
Quick enough to play off the shoulder of the last defender, Benitez could play up front while Caicedo dropped deeper. Or Caicedo could be the target man while Benitez withdrew behind the line of the ball.
Ecuador have no like-for-like replacement.
An obvious solution is to play Mendez in the space behind Caicedo.
He cannot offer the pace of Benitez running beyond the centre-forward, but he is a more natural midfield marker, his passing can bring the wingers into play and he is close enough to goal to unleash his shots.
Ecuador tried this in the two games following the death of Benitez - a friendly at home to Spain and the visit to Colombia in qualification.
It was looking good in the second game, with the team blocking well in midfield and launching their rapid counter-attacks. But a centre-back was sent off early, and Mendez was sacrificed at half time. Thereafter, fitness problems struck again.
Now he moves to Colombia to join Santa Fe in the hope of using the Libertadores as a platform to win a recall. But the problem facing him, and Wilder Medina, is that they may only have two games to press their case.
Over the next two weeks Santa Fe first have to negotiate a tricky qualifying round against Morelia of Mexico. Part of the difficulty here is that the Mexican clubs are sufficiently rich to buy up good South American players.
Morelia, for example, have Jefferson Montero of Ecuador, Uruguay's first choice striker Egidio Arevalo Rios and Aldo Leao Ramirez, an all-round midfielder certain to be in the Colombia squad.
They also have another Colombian, big striker Duvier Riascos, who enjoyed a good Libertadores campaign last year with Tijuana.
He, too, will hope to catch the eye in this year's competition, win a last-minute call up and become the Josimar of the 2014 World Cup.
Comments on the piece in the space provided. Questions on South American football to vickerycolumn@hotmail.com, and I'll pick out a couple for next week.
From last week's postbag:
The Argentine forwards can score goals with Messi and Aguero. However please elaborate on the qualities of the midfield, and defenders and the formation adopted by the coach. Duncan Spalding
Romero in goal. Zabaleta, Fernandez, Garay and either Rojo or Basanta across the back. Mascherano holding, with Gago to his right (to link with Messi) and Di Maria to his left to bomb on, and lots of space for Messi with Aguero and Higuain thrown wide in front of him.
The problem - as coach Alejandro Sabella acknowledges - is that it is a formation that leaves them open down the flanks.
Do you think that Manchester City and Chelsea midfielders Fernandinho and Ramires deserve to be included in Brazil's World Cup squad? After all, both were overlooked in preference of the likes of Luiz Gustavo and Hernanes in the Confederations Cup. Ahmed Osoble
Ramires has successfully been reincorporated. He does not fit into the 4-2-3-1 Brazil were playing during the Confederations Cup, and his recall has opened up the option of a switch to 4-3-3.
A big day is coming up for Fernandinho. In recent squads, the back up to Luiz Gustavo has been Lucas Leiva. But the Liverpool man will not be fit in time for the game against South Africa on 5 March. Fernandinho must be among the options.
In the Confederations Cup squad the role was filled by young Fernando, then of Gremio, who has since moved to Shakhtar Donetsk, Fernandinho's old club.
Manchester City's midfield motor is well aware that starring for a major English club supplies much more visibility than being based in Ukraine, and he will be paying close attention to the call up for the South Africa game.