Ole Gunnar Solskjaer seeks Cardiff points on Man Utd return
Last updated on .From the section Cardiff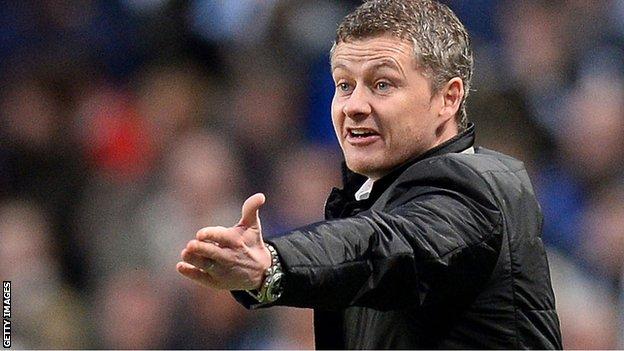 Ole Gunnar Solskjaer returns to Old Trafford on Tuesday looking for his first Premier League win since taking over as Cardiff City manager.
The 40-year-old Norwegian enjoyed 11 seasons as a player with Manchester United, scoring the winning goal in the 1999 Champions League final.
But with Cardiff bottom of the table, he will not be sentimental about the game's outcome.
When asked what victory would mean, he said: "Three points, of course."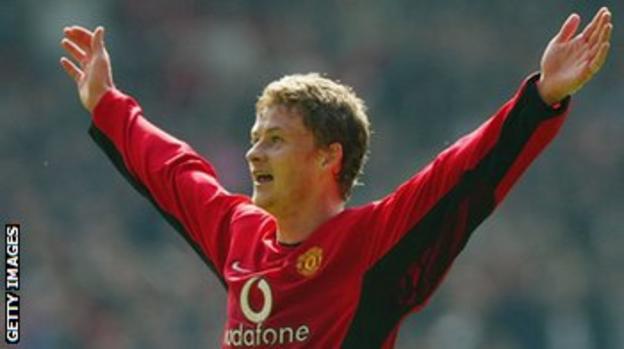 "We can't say that we are going to win; we are going to go there, put on a performance that we will be proud of and come back home with no regrets.
"As long as you give it your all, you can come back from places like [Old Trafford] with pride."
United have not been the dominant force to which the Premier League became accustomed during Sir Alex Ferguson's reign.
David Moyes' team have lost four league games at home this season and Swansea won 2-1 at Old Trafford in the third round of the FA Cup.
In their last home game, United lost a penalty shoot-out to Sunderland in the Capital One Cup semi-final.
However Solskjaer, who was appointed manager of Cardiff on 2 January after the departure of Malky Mackay, believes that defeat makes his former club more dangerous opponents on Tuesday.
"Of course the fear factor is still there - you're going to the biggest club in the world," he said.
"I can remember many bad defeats that you react to. That's Man United - they always bounce back."
However Solskjaer, who scored 92 Premier League goals in 235 United appearances, admits his return will be emotional.
"It has not been an ambition but it has been sort of an unrealistic dream," he said.
"The former manager [Sir Alex Ferguson] always installed into us to dream big, and maybe unrealistically, because you never know what might happen.
"For me to play at Man United was never in my wildest dreams.
"So now I'm there as a manager. It just comes by coincidence. You just end up there."