Tottenham Hotspur hit by attempted transfer fraud
Last updated on .From the section Football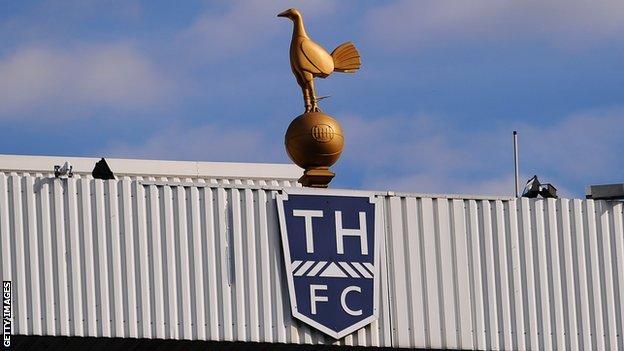 Tottenham have been the victims of an attempted fraud after a Croatian middleman forged a signature to try to sell them a Dutch striker.
The fraudster contacted Spurs claiming FC Twente had authorised him to sell Holland Under-21 player Luc Castaignos.
The Croatian gave Tottenham a document supposedly signed by Twente's chairman but when they contacted the Dutch club, they discovered it was forged.
"A player has been offered with this forged document," FC Twente confirmed.
"The forgery has been made known to the KNVB (Dutch Football Federation), with the request to pass it on to Uefa and Fifa and take the appropriate measures."
Gert-Jan Nijweide, FC Twente's finance director, said: "We have recently been informed of this scam from England.
"We have sent a letter to the persons who have used the false document, ordering them to stop immediately."