World Cup 2022: Fifa gives Qatar deadline for workers' welfare report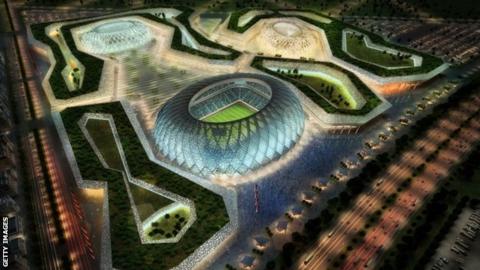 Qatar, the 2022 World Cup host, has been given two weeks by Fifa to provide a report on how it has improved working conditions for labourers.
It follows claims that many workers are being mistreated.
"Fifa firmly believes in the power the World Cup can have in triggering positive social change in Qatar," the statement read.
The report will be presented by Fifa to a hearing at the European Parliament in Brussels next month.