Man City v Chelsea: Time for Jose Mourinho to park the bus?
Last updated on .From the section Premier League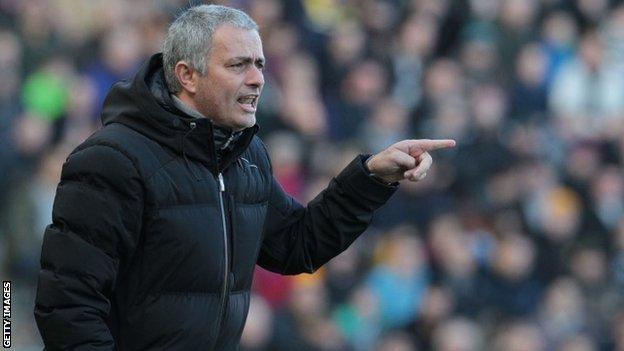 Manchester City have swept all before them at Etihad Stadium in the Premier League this season, winning all 11 home games so far and scoring 42 goals in the process.
Chelsea boss Jose Mourinho no doubt sees things differently but how can his side, who are only three points behind Manuel Pellegrini's men in the table, stop them?
BBC Sport football pundits Robbie Savage and Mark Lawrenson consider Mourinho's likely approach - and whether it will work.
Savage: Stifle City and cut off Silva service
To deal with Manchester City, I think Jose Mourinho will have to park the bus, sit deep and try to hit them on the counter.
Mourinho spoke of West Ham playing "19th-Century football" to stop his side in midweek.
In fact, as one historian pointed out in an article on the BBC Sport website, football from that era was actually very attacking - and I'd be surprised if it is the approach Chelsea adopt at City.
They will sit deep, as they did at both Manchester United and Arsenal. They came away with a clean sheet and a point from both those games, and a point at City will be a very good one.
Against United and Arsenal, Chelsea stifled the opposition midfield and it worked.
However, the Blues will still have to be careful if they employ that tactic on Monday because if City are forced to go wide, they can still cause problems with their dangerous full-backs.
Aleksandar Kolarov has vastly improved going forward while Pablo Zabaleta is a key weapon for them. So if you stifle the middle, you still have them to deal with.
Another danger with Manuel Pellegrini's side is that if you do go at them, they can hit you on the counter-attack. I think Blues midfielder Ramires has the legs to track back with Yaya Toure, but City just have so many other options.
David Silva is a key player and when he gets in between the lines to play those dangerous through-balls, how do you mark him?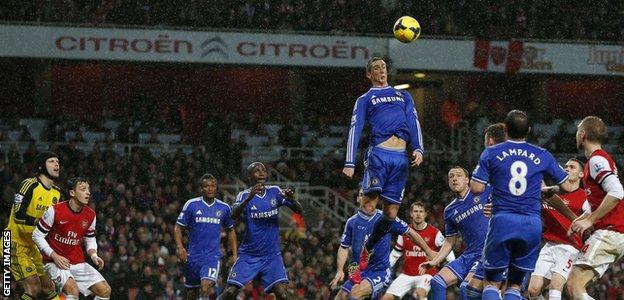 Chelsea's best move, then, is to frustrate City but, when they do go forward, to prey on the left side of Manchester City's central defence.
City are one player short in that position for me. I think that to go to the next step - to be real contenders for the Champions League - they need to improve that area of their team.
But overall, they just have too much for Chelsea and I think they will win 2-0.
Lawro: Mourinho will not fight fire with fire
Whenever a Jose Mourinho team is playing another top side away from home, he always lines them up the same way - in a 4-3-3 formation that can appear more like a 4-5-1.
The trio he uses in midfield are primarily sitters, not attacking players, and I don't think Mourinho will go to the Etihad and fight fire with fire to try to combat Manchester City's attacking power.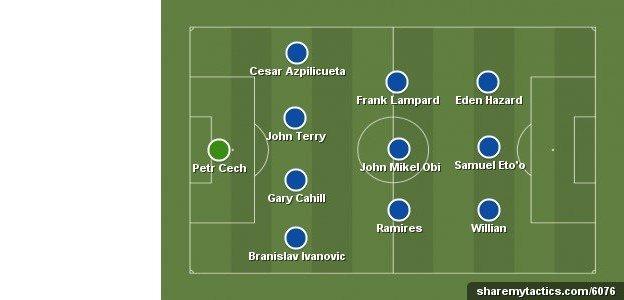 I think he will leave one of Oscar, Eden Hazard and Willian out of his starting XI and I also think he would take a point now.
His thinking will be that given Chelsea beat City at Stamford Bridge, a draw on Monday will mean he takes four points out of six off his title rivals - and against all the top teams that seems to be the rationale that decides his approach.
Can he pull it off? I am not sure. City are just awesome at the moment.
Mourinho's main aim will be to make things really difficult for City but, with the way Pellegrini's men are playing, I am going to back City to win it.
The difference could be David Silva. In this City team, he is sensational because he finds himself little holes in which to play.
Silva makes it look so easy and creates so much time for himself that I don't think there is another player quite like him in the Premier League.
Chelsea fans might say "we've got Eden Hazard", but Silva is different. He turns so quickly when he picks up the ball that he always seems to be running at the opposition. He drifts past people and his vision is outstanding too.
When he is on song, fully fit and on his game then City go up a gear.
He is an absolute star and, when he isn't in the team in the games against the really top teams, he is the player City miss the most.