Premier League: Garth Crooks's Team of the Week

By Garth Crooks
Football Analyst
Last updated on .From the section Premier League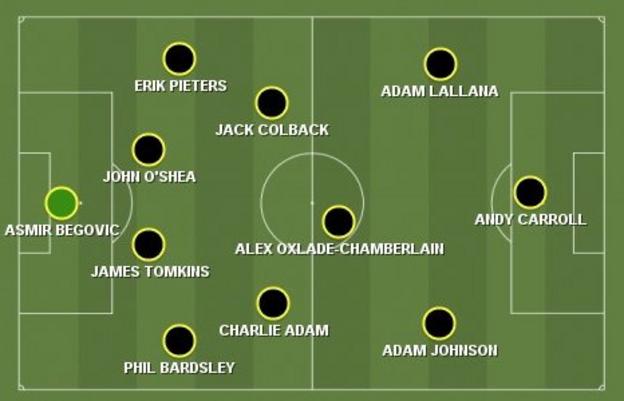 Arsenal returned to the top of the Premier League table this weekend after a comfortable home win over Crystal Palace.
Their victory adds even more intrigue to Manchester City's game against Chelsea on Monday night as City must win to reclaim top spot.
Meanwhile, Liverpool and Tottenham dropped valuable points away from home, enabling Everton to make up a little ground after their heavy midweek defeat in the Merseyside derby. At the foot of the table, Cardiff, West Ham and Sunderland all produced impressive victories to leave Fulham firmly rooted to the bottom of the table
GOALKEEPER - Asmir Begovic (Stoke City)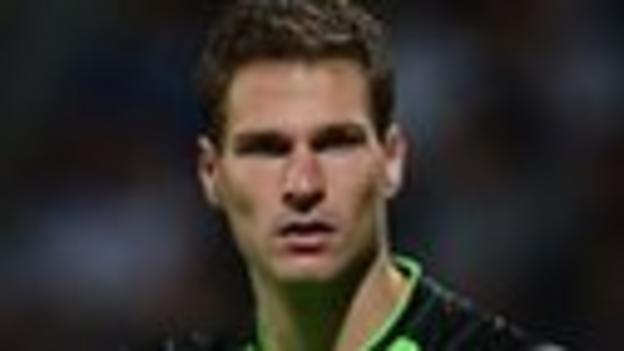 In any other week, Cardiff City's David Marshall would be occupying this spot but in one of the best games I've seen at the Britannia Stadium in years and, in appalling conditions, Asmir Begovic was superb. In swirling wind, what he didn't stop he pushed on to the woodwork. He's no Gordon Banks or Peter Shilton, goalkeepers Stoke fans know well, but against Manchester United there were moments in the game when you thought that not even those two greats could have done any better.
Did you know? Stoke have conceded an average of 1.2 goals per game with Begovic in goal this season, and 3.0 goals per game in the five he has missed.
DEFENDER - Phil Bardsley (Sunderland)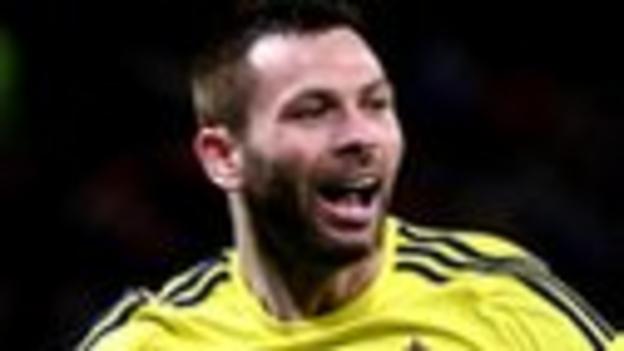 If you weren't entirely sure why Paolo Di Canio's services were no longer required by Sunderland, you need look no further than the Italian's refusal to play the likes of Phil Bardsley during his final weeks at the club. The full-back was solid against Newcastle and has been nothing short of amazing under Gus Poyet. It is amazing what players can do with a bit of encouragement.
Did you know? Bardsley has made 165 Premier League appearances for Sunderland. Only Michael Gray (171) has made more.
DEFENDER - James Tomkins (West Ham)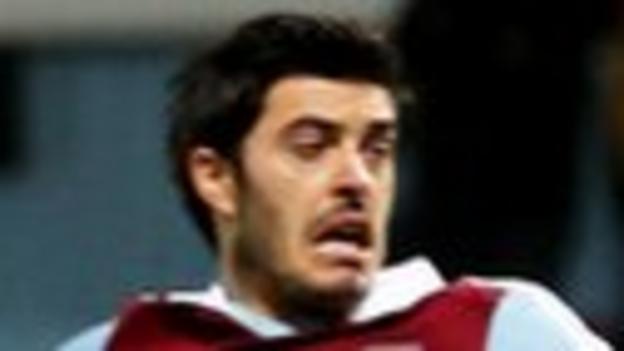 The combination of James Collins and James Tomkins at the centre of West Ham's defence will be crucial if the Hammers are to survive the drop this season. Against Swansea, the performance of Tomkins in particular was impressive, and his tackle on Wilfried Bony when the striker was in on goal was brilliant.
Did you know? West Ham have a 24% win rate with Tomkins in the side this season but just 14% when he is not.
DEFENDER - John O'Shea (Sunderland)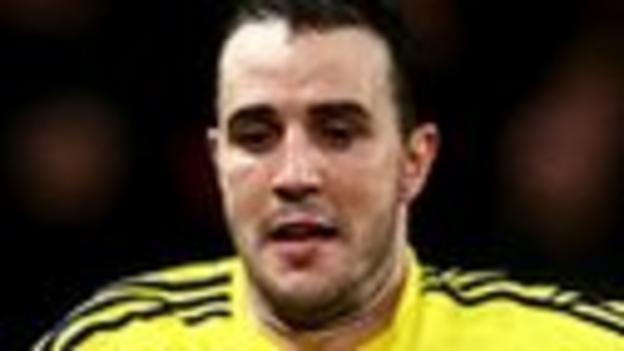 I could have picked Sunderland's entire back line, plus striker Fabio Borini, in my Team of the Week - that's how impressive their performance against Newcastle was. I've gone for John O'Shea, who provided the leadership on the field in a fine Sunderland display.
Did you know? O'Shea has made 118 clearances for Sunderland this season, 58 more than any other player at the club.
DEFENDER - Erik Pieters (Stoke City)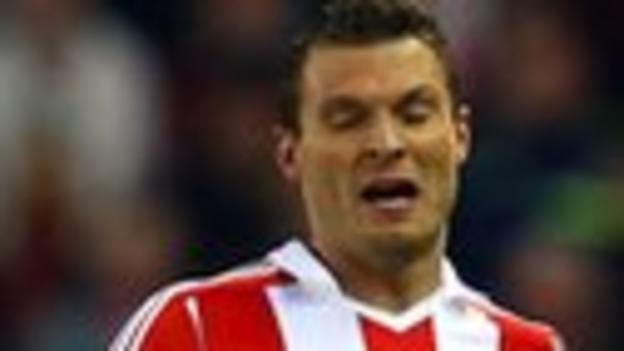 What a tackle by Erik Pieters on Juan Mata. Just as the Spaniard was about to pull the trigger, Peters threw his entire body towards the ball in order to block the shot, which was destined for the back of the net. Now if Michael Carrick had done the same with Charlie Adam's free-kick then the outcome of a cracking fixture might have been completely different. Manchester United would also be considerably closer to Liverpool and that fourth spot than they are.
Did you know? Only Charlie Adam had more touches for Stoke in their win over Manchester United than Pieters (58).
MIDFIELDER - Charlie Adam (Stoke City)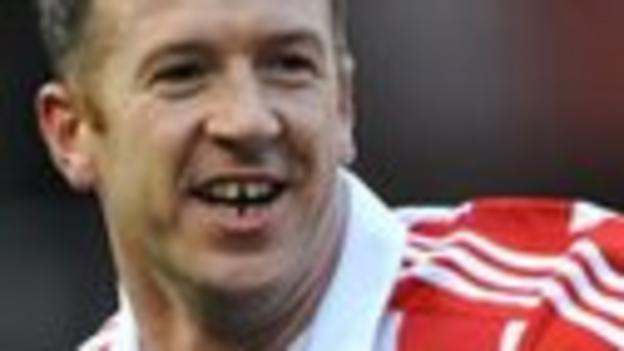 The game was made for Charlie Adam. The conditions were atrocious, the battle fierce and the opposition prepared to slug it out with the home side. The Stoke fans would have loved this fixture and, in particular, Adam's left-foot strike that put the game beyond United. The last Stoke player I saw score a goal like that was Potters legend Harry Burrows. He didn't have a bad left foot either.
Did you know? Charlie Adam has now scored seven goals this season in the Premier League, two more than he managed in 2011-12 and 2012-13 combined.
MIDFIELDER - Alex Oxlade-Chamberlain (Arsenal)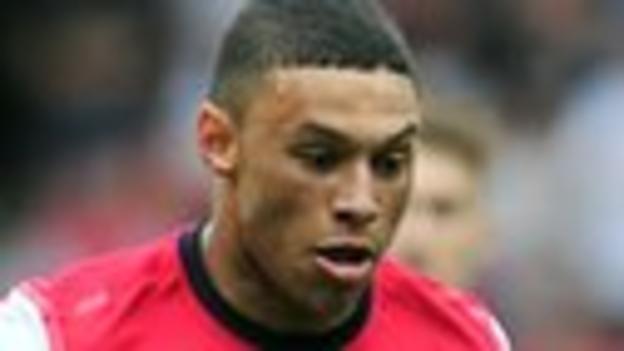 It is always good to see talented players return to the first team, especially after a long spell out through injury. I must say I thought it was a masterstroke by Arsene Wenger to bring Alex Oxlade-Chamberlain back into the fold against Crystal Palace. This fixture was never going to be brutal and at times you got the feeling that Arsenal were toying with the opposition. It was the perfect return for another young Englishman with a point to prove.
Did you know? All five of Alex Oxlade-Chamberlain's Premier League goals for Arsenal have been at the Emirates.
MIDFIELDER - Jack Colback (Sunderland)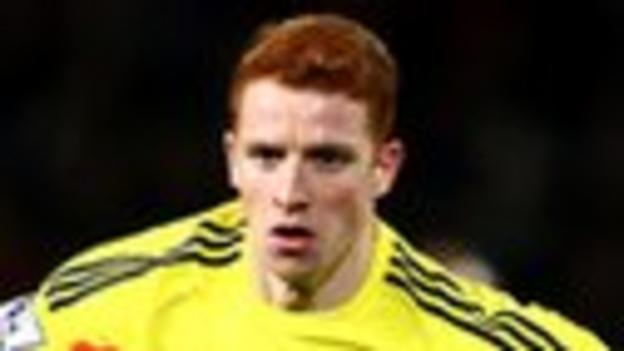 To see Newcastle fans streaming out of St James' Park well before the end of the game was indicative of the pain they were going through. What made their suffering considerably worse was Jack Colback, who hails from Tyneside and who cut Newcastle to ribbons with a team from Wearside. Talk about adding insult to injury!
Did you know? Colback has been involved in four goals this season (two goals, two assists). In his previous 82 Premier League appearances he was involved in just two (one goal, one assist).
MIDFIELDER - Adam Johnson (Sunderland)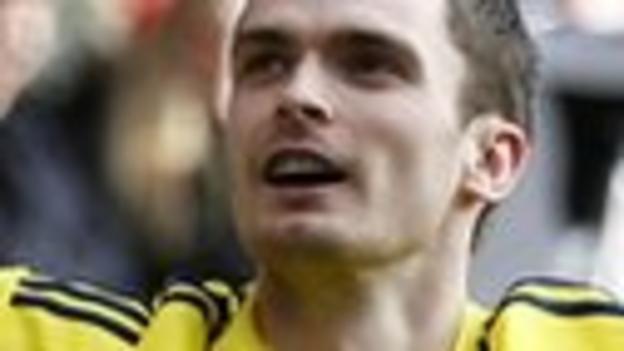 Sunderland fans are seeing the sort of performances from Adam Johnson that they once saw from Dennis Tueart in his heyday at the club. Both players also played for Manchester City and England, of course. The question now is will Johnson get a recall to international duty? If he keeps playing like this, then it is a question Roy Hodgson will have to take very seriously.
Did you know? Adam Johnson has now scored (six) or assisted (two) eight Premier League goals in 2014, more than any other player. This was his 200th Premier League appearance.
MIDFIELDER - Adam Lallana (Southampton)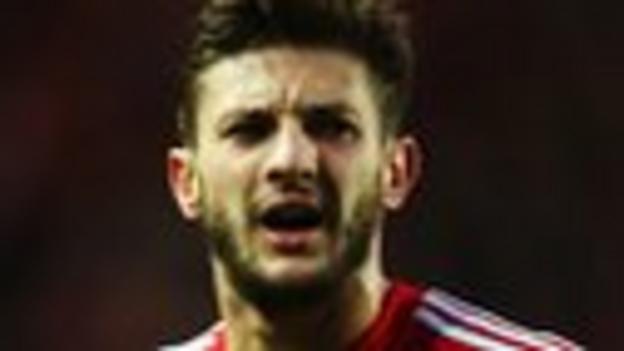 All three of Southampton's England internationals played brilliantly against Fulham. For me, Adam Lallana was the pick of the bunch but Jay Rodriguez and Rickie Lambert played their part in the total destruction of the Cottagers. The quicker Fulham get their new signings in the team the better - they are the only thing that stands between them and relegation.
Did you know? Adam Lallana has scored (four) or assisted (three) seven goals in his past eight Premier League appearances for Southampton.
FORWARD - Andy Carroll - (West Ham)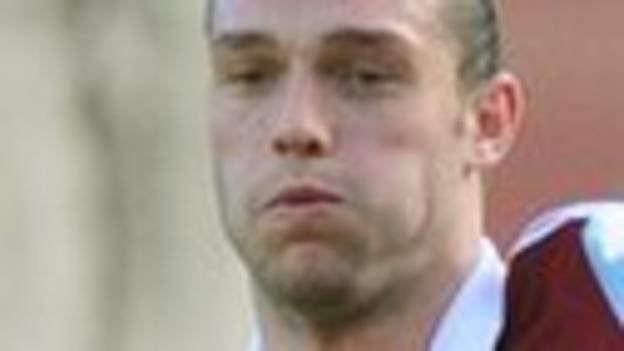 In midweek against Chelsea, Andy Carroll was West Ham's best defender and best attacker. He produced the same performance against Swansea only to blot his copybook by engaging in a minor altercation with Chico Flores. The incident resulted in the West Ham striker getting his marching orders from referee Howard Webb. It just goes to show that even the very best referees get it wrong sometimes.
Did you know? Six of Andy Carroll's past 11 Premier League assists have been for Kevin Nolan goals. This was his first red card in the Premier League, in what was his 113th appearance.