Morocco's Adel Taarabt relishing Milan challenge
Last updated on .From the section Football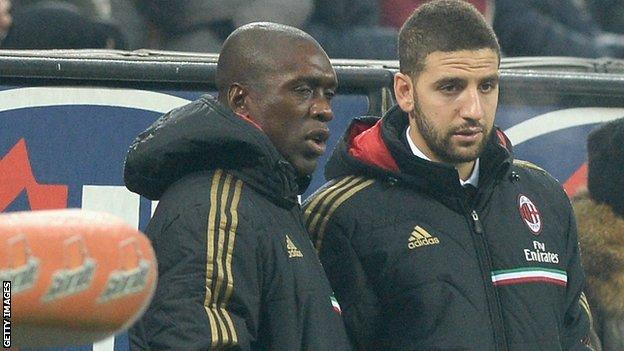 Adel Taarabt believes the greatest challenge of his career lies ahead of him after joining Italian giants AC Milan.
The 24-year-old is eager to make an impact in the Serie A.
"This is a big change for me, I have played in important clubs but none like Milan," he said.
"Tottenham, QPR and Fulham are good clubs but not as organised and as professional as Milan.
"This is the great challenge in my career and I cannot wait to prove my quality on the pitch."
Taarabt had joined Fulham on a season-long loan from relegated QPR last summer and made 16 appearances for them in all competitions this season.
"I hope this is a starting point for me," he said.
"Milan has given me this opportunity and I want to make the most of it hoping that this is the start of a long path.
"I am young and I have always been told that I have a lot of talent.
"These club has given me confidence and I hope I can prove my worth."
Taarabt will have plenty of motivation to do well at Milan with the club having an option to sign him on a permanent basis this summer.
Milan's vice-president Adriano Galliani is hoping Taarabt can deliver.
"I have always considered Taarabt a great player," he said.
"I still can't understand how he has not been able to express his talent.
"I have great hope that with our jersey he can become the player I believe he is. I hope he can become a great player with us."