Julian Draxler: Schalke chairman plays down Bayern Munich move
Last updated on .From the section Football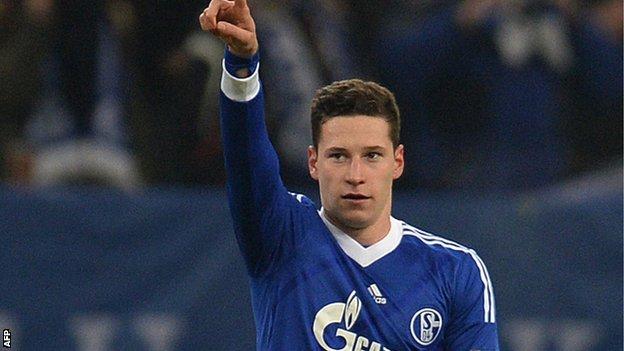 Schalke midfielder Julian Draxler is not interested in joining European champions Bayern Munich, his current club's chairman has said.
However, the 20-year-old, who was linked to Arsenal in January, will be allowed to leave for a fee of £38m.
"If another club comes in for him, then we cannot block them. That would be unfair," Schalke chairman Clemens Tonnies told Sport Bild magazine.
"I don't think he wants to join Bayern Munich, though."
Tonnies, who turned down a big bid from an unnamed team this winter, does want to keep the Germany international at the Bundesliga club for at least another year.
"We know we're not going to be able to keep Julian at Schalke forever," he added.
"It would do Draxler good to spend another year or two with us."