Liverpool not Premier League title contenders - Brendan Rodgers
Last updated on .From the section Football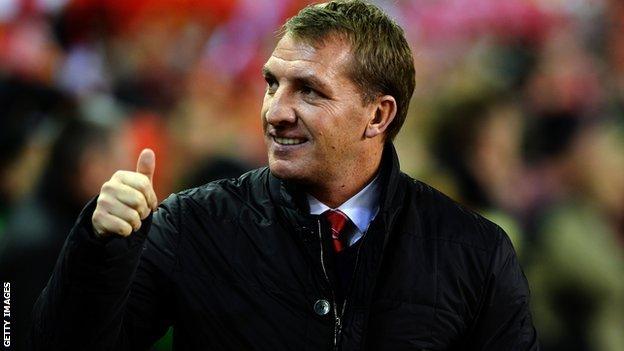 Liverpool manager Brendan Rodgers has ruled out winning the Premier League this season.
"I don't see ourselves as title contenders," Rodgers told BBC Sport. "As a team, it's too early for that."
However, the former Swansea boss believes his side will play a part in deciding who finishes top.
Liverpool, who host the Gunners at Anfield on Saturday, are six points behind Manchester City and Chelsea, who are second and third respectively.
"The squads these clubs have, they're set up in order to fight for the titles," said Rodgers, who watched Chelsea beat City 1-0 at Etihad Stadium on Monday.
'We're a team and a group that is still evolving. We've gone from eighth to seventh last year.
"We're now looking at making a big jump into the top four. It doesn't mean it's any lack of ambition, it's the reality."
Liverpool have not finished in the Premier League's top four since 2009, when they were runners-up.