Premier League: Garth Crooks's Team of the Week

By Garth Crooks
Football Analyst
Last updated on .From the section Football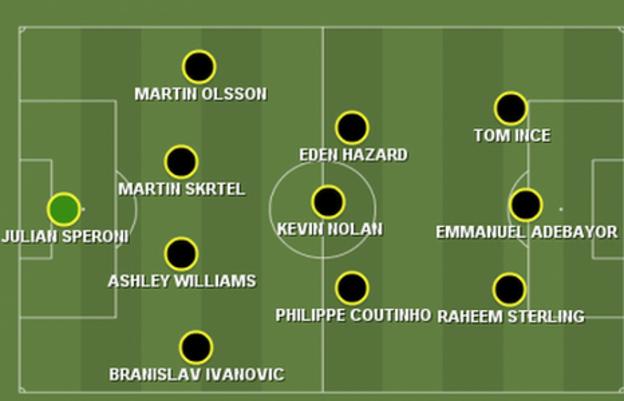 Chelsea go top of the Premier League after an impressive week involving wins against Manchester City and Newcastle United.
Meanwhile, Liverpool and Tottenham close the gap on the leaders as the Reds thrash Arsenal at Anfield and Spurs manage to overcome a stubborn Everton at White Hart Lane.
At the other end of the table, Swansea put Cardiff to the sword in the south Wales derby, West Ham win at Aston Villa, Hull beat Sunderland and Crystal Palace continue their impressive resurgence under Tony Pulis.
GOALKEEPER - Julian Speroni (Crystal Palace)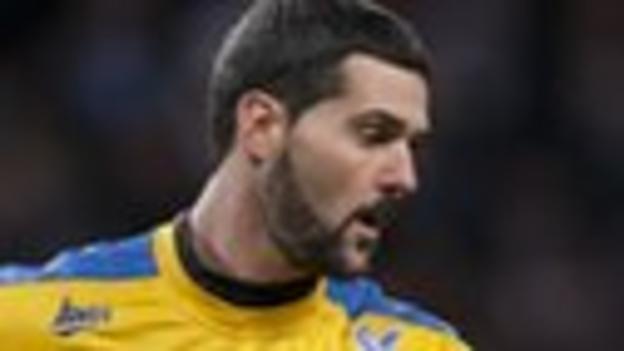 Crystal Palace have introduced Scott Dann, Joe Ledley and Tom Ince into the mix at Selhurst Park but none of them, as impressive as they were on their debuts, will make the slightest difference in the club's fight against relegation without a good goalkeeper behind them. Speroni was excellent against a West Brom side who were themselves in desperate need of points. The Baggies made numerous attempts to get back into the game in the second half but came up against a wonderful display of goalkeeping.
Did you know? Speroni made six Premier League appearances for Crystal Palace in the 2004-05 season, conceding 13 goals while failing to keep a clean sheet.
DEFENDER - Martin Skrtel (Liverpool)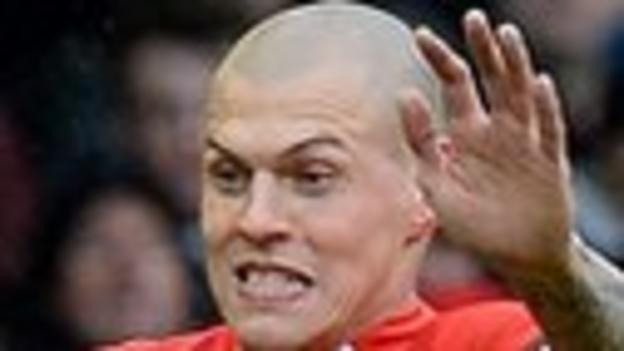 He's not the most prolific of finishers on set pieces but, within 10 minutes against a shell-shocked Arsenal, he managed to double his tally for the season. If the Slovakian can learn to defend without manhandling attackers in his own box, Liverpool can go all the way. As it stands I just can't help feeling that, as good as he was against the Gunners, he's capable of costing his team dearly in defence when it matters. Liverpool need to sort that part of his game out quickly.
Did you know? Skrtel now has four Premier League goals this season, twice as many as he has ever managed in a season previously.
DEFENDER - Ashley Williams (Swansea City)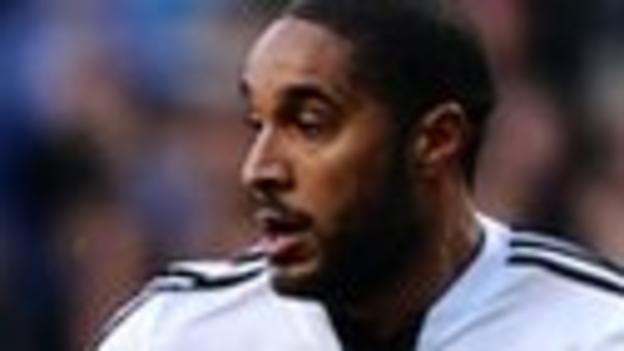 The timing of Michael Laudrup's departure was odd and the appointment of Garry Monk to replace him was even more strange. However, what was very predictable was the reaction by the Swans as they put in a mighty performance to avenge their defeat by Cardiff earlier in the season. Ashley Williams played a pivotal role in making sure their arch rivals were paid back with interest. Even if it was with Laudrup's team.
Did you know? The Welsh international has made 181 clearances for Swansea this season, more than any other player at the club.
DEFENDER - Branislav Ivanovic (Chelsea)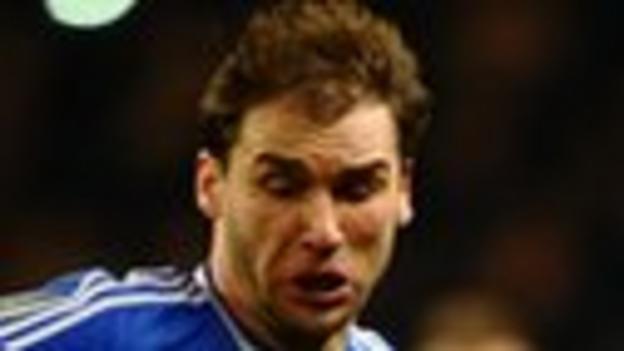 Superb in midweek against Manchester City, Ivanovic was responsible for so much of Chelsea's excellent work in defence and attack against Newcastle. He's a constant menace on set pieces and is regularly the first defender involved in Chelsea's counter attacks, something which has become a potent weapon of late for Jose Mourinho.
Did you know? Ivanovic has the fourth best tackle success rate (86%) of any defender in the league to make 30 or more tackles.
DEFENDER - Martin Olsson (Norwich City)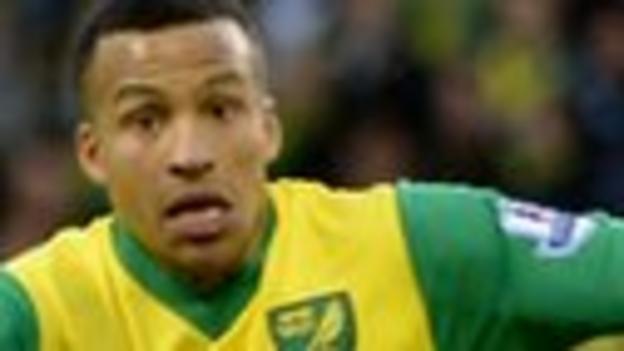 A tackle by Martin Olsson on Jesus Navas was a bone shaker and should have been a match winner. The mere fact that Norwich didn't go on to win this game is more to do with their poor finishing than any lack of spirit or commitment to the cause. Olsson epitomised their determination with a superb display by putting his body on the line on more than one occasion. Norwich have to start performing like this against the smaller teams at Carrow Road, though, and not just the big teams like Man City.
Did you know? Olsson has the best tackle success rate (82%) of any Norwich player to attempt 20 tackles or more this season.
MIDFIELDER - Philippe Coutinho (Liverpool)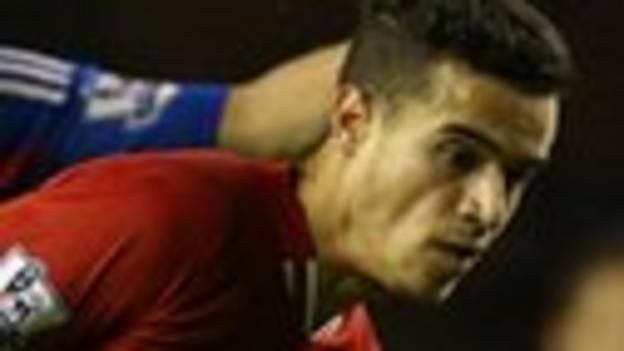 I doubt very much whether Philippe Coutinho has ever heard of arguably Liverpool's greatest goalkeeper Ray Clemence, who sat in the stand and watched mesmerised as the Brazilian carved Arsenal to pieces. What was so very weird in Liverpool's performance (and BBC commentator Guy Mowbray touched on it) was how the display evoked the aura of the past. It was like going back to the old days when Liverpool were trouncing teams with the most magical football imaginable. Glorious stuff.
Did you know? The Brazilian has been involved in 14 goals in 30 appearances for Liverpool in his Premier League career (nine assists, five goals).
MIDFIELDER - Kevin Nolan (West Ham)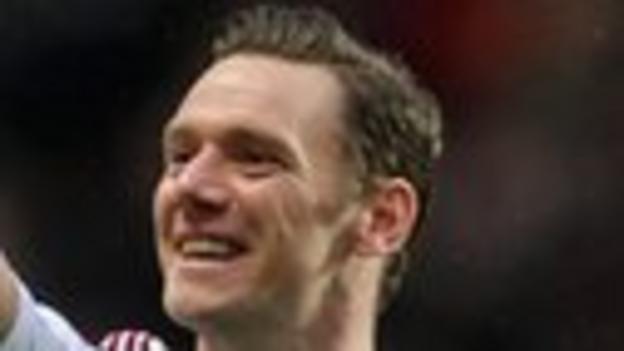 After all the hoo-ha about Andy Carroll's dismissal against Swansea last week and West Ham's failed appeal, their players did the club proud by producing an excellent victory at Villa Park. Captain Kevin Nolan was a leader of men against Villa, along with James Collins and James Tomkins, who were immense again this week. Sadly, though, not everyone I mention can get into my team of the week.
Did you know? Nolan has now scored seven goals against Aston Villa, more than he has against any other Premier League side.
MIDFIELDER - Eden Hazard (Chelsea)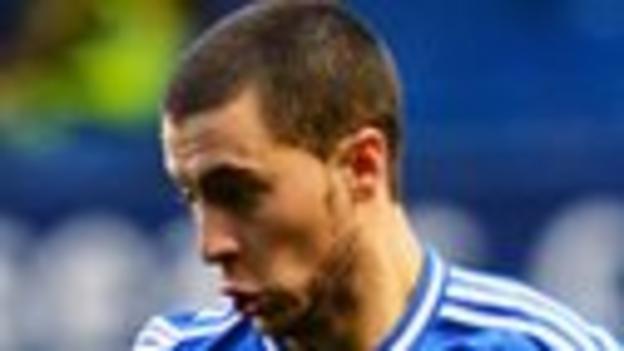 For a fleeting moment John Hartson tried to convince me on Final Score that Eden Hazard was currently the best player in the world. I reminded him that the quote from manager Jose Mourinho was that he considered Hazard to be best young player in the world. Hartson, unconvinced, had to be reminded that neither Cristiano Ronaldo nor Lionel Messi have retired. However, should Hazard repeat the sort of form he's in at the moment at the World Cup then I would have to re-evaluate my position.
Did you know? Hazard has 12 Premier League goals this season, three more than he managed in the whole of 2012-13. He is the 14th player to score a Premier League hat-trick for Chelsea.
FORWARD - Raheem Sterling (Liverpool)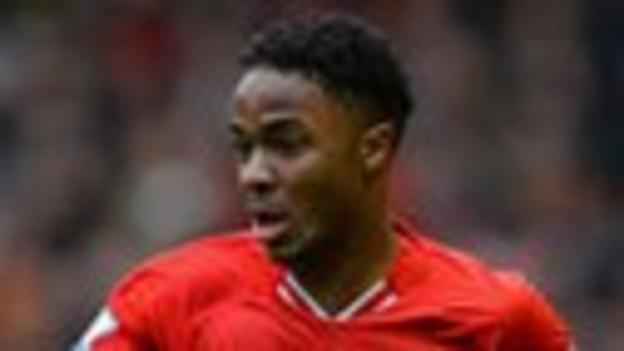 This kid is maturing into a first-class player under the Anfield spotlight. His pace and strength is having a real effect on defences both home and away and with Sturridge and Suarez on the end of his supply, fourth spot looks almost guaranteed. If you're a Manchester United supporter it's enough to bring tears to your eyes.
Did you know? The teenager scored his first Premier League brace in the win over Arsenal, ending a run of 680 minutes without a goal.
FORWARD - Emmanuel Adebayor (Tottenham)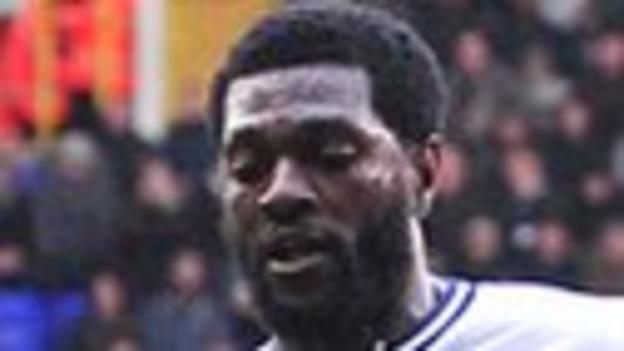 Tim Sherwood has got Tottenham looking like a team that could threaten a top-four spot again. Not since the days of Harry Redknapp have Spurs looked so interesting. Admittedly one of the main reasons for this change in fortune is the form of Emmanuel Adebayor. Sherwood, like Redknapp, can get Adebayor to perform, while others seem to write him off. The ex-Arsenal striker is looking a real threat in front of goal again.
Did you know? Adebayor's goal in his side's win over Everton was his first at White Hart Lane in the Premier League this season (he has six in total).
FORWARD - Thomas Ince (Crystal Palace)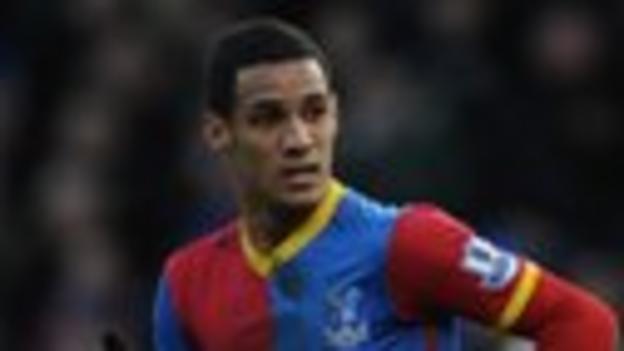 The mere fact that Luis Suarez and Daniel Sturridge have missed out on my team of the week speaks volumes for the performance of Ince on his debut for Crystal Palace. I'm not sure who deserves more praise, his dad Paul for the way he has guided his son's career or Tony Pulis for having the bottle to give him his Premier League chance. If Ince is a success at Palace and the Eagles stay up they have got to give Pulis the manager of the year award.
Did you know? Paul Ince's final Premier League goal came in February 2004, 10 years before Thomas Ince grabbed his first.