Football transfers: How to help a multi-million pound star settle in
By Richard Fitzpatrick
Football writer
Last updated on .From the section Football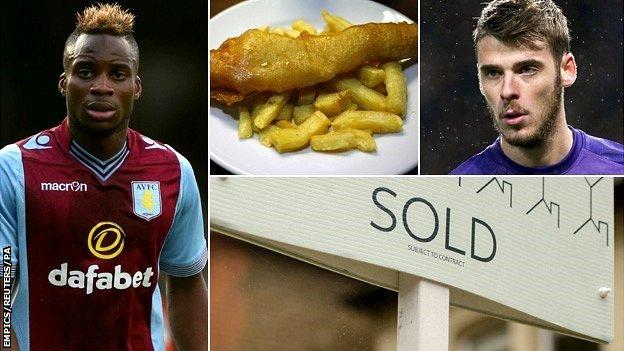 When 21-year-old Bojan Krkic left Barcelona for Roma in 2011, he was advised to get a dog to help deal with his homesickness.
But the brown-haired poodle called Nina did not have the desired effect.
The forward, who had been at Barcelona since the age of nine, left the Italian side on loan after just one season.
Thankfully for the many overseas footballers arriving in the Premier League, the support they receive is comprehensive thanks to a growing band of player liaison officers.
They will find any new signing a place to live and get them a car, phone and bank account.
The liaison officer is also part counsellor for emotional difficulties while keeping an eye on mundane details that can catch someone out - like where to park on your first match day.
In the January transfer window, financial experts Deloitte estimated that half of the £120m spent of transfer fees went to overseas clubs.
So right now many players will be facing significant challenges adjusting to their new environment.
Manchester City's head of performance analysis Gavin Fleig has said it can take about a year for a player to settle in properly.
Learning a new language is the first hurdle. Getting their heads around cultural differences is another key task.
It can leave them disorientated, as if they are "living in a foreign country", to borrow Ian Rush's - probably apocryphal - comment after returning to Liverpool following two years in Italy with Juventus in the 1980s.
As Krkic found after leaving Spain for Italy, homesickness and loneliness is another problem.
Diets are different from country to country.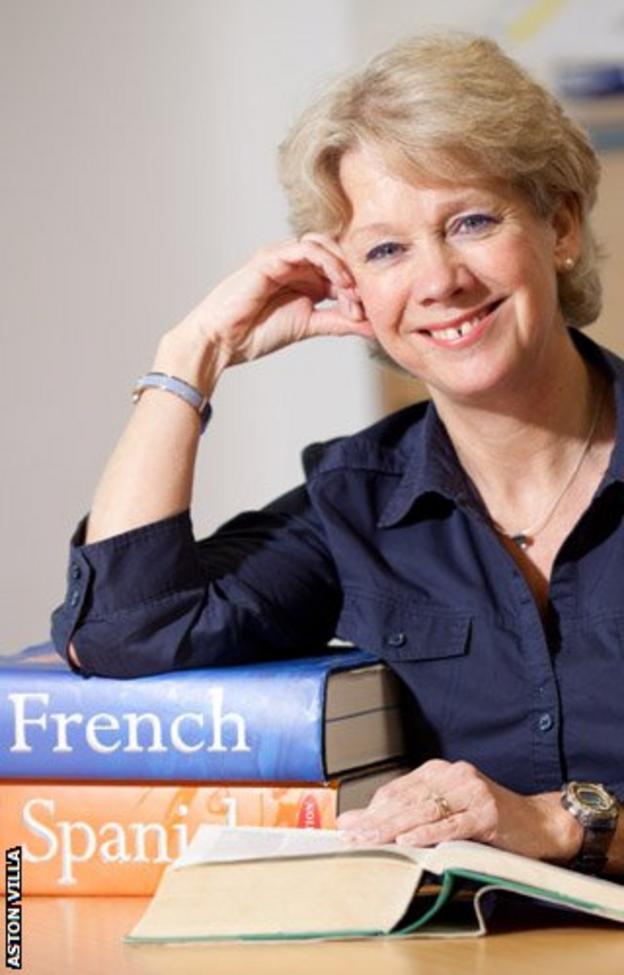 Manchester United's former goalkeeping coach, Eric Steele, said David De Gea arrived from Atletico Madrid with a lifestyle poorly suited to living in Manchester.
De Gea was sleeping two or three times a day and, said Steele in an interview in United We Stand magazine, eating "too many tacos".
So the coaching staff "physically made him drink" protein drinks straight after training and convinced him to cut back on the habit of eating his main meal late at night.
Aston Villa's player liaison officer, Lorna McClelland, says that even the sheer noise of cities and towns in England can cause problems for foreign players.
"We had an African player who came to join us a few years ago who had never been out of Africa before, except for a couple of days," she said.
"When he came to Birmingham airport, he sat in my car with his hands over his ears because he couldn't bear all the noise from the traffic and the voices. He wasn't used to them."
When Les Ferdinand played at Bolton, he tasked the club's player liaison officer with finding him a helicopter pad so he could commute from London.
Fulham's player liaison officer once claimed to have got a distressed phone call from French player Alain Goma because his goldfish were swimming the wrong way.
However, McClelland said top-flight footballers largely experienced the same anxieties and problems as the rest of society.
Ray Haughan, Liverpool's player liaison officer, agrees.
"People have this thing about football players, that they're prima donnas," he said. "But I just find that they're normal people who happen to be high-profile stars for doing their jobs."
Although Liverpool had an employee to help players deal with relocation issues back in the mid-1990s, Aston Villa were the first Premier League club to hire an official player liaison officer in 2002, when Graham Taylor created the post for McClelland.
Today, Manchester City have three full-time staff in its player care department. The role is common across the league.
From the moment a player arrives at Villa, McClelland is on hand, greeting new arrivals at the airport and helping to translate at contract negotiation stage.
McClelland also helps when players have emotional difficulties.
"I'm a counsellor, so sometimes I will give a player support with problems in his personal life," she said.
"If there is a problem between himself and another player, he can count on my support and discretion. Everything said in my office remains within those four walls. There may be family deaths, the loss of a baby is not uncommon, relationship problems.
"Over the years, all sorts of problems have come through the door. The manager, Paul Lambert, is very sensitive to players' feelings. He wants a happy camp."
Villa operate "a buddy system" which pairs new arrivals with team-mates of a similar age, background and language who have been at the West Midlands club for a while.
Malian midfielder Yacouba Sylla, who joined in January 2013, was teamed up with fellow French speaker Christian Benteke.
"He spoke for me whenever I got stuck and explained how things worked when I first arrived," Sylla said.
"He had been here for six months, so knew a lot. He helped me adapt to the new culture, understanding me, as he had felt the same months before."
Sylla said he was surprised by cultural differences between players in the UK and his previous home in France.
He found it funny at first that, when players greeted each other in the morning at Villa, they did not embrace or shake hands like they would at French clubs.
"I find England more family-oriented," he said. "People here really look after each other. I also find that people don't prejudge you as much as they do in France."
Sylla said it took him about four months to settle in Birmingham. One of the first things McClelland did was to take him on a tour of his local supermarkets.
And it seems there are certain key phrases that foreign players have to pick up once they arrive at English clubs.
"She took me for fish and chips during my first week," he said. "I was learning how to ask for things in my English lesson that week and was able to ask for cod and chips!"