Cardiff and Hull fans want clubs to give supporters more of a say
Last updated on .From the section Football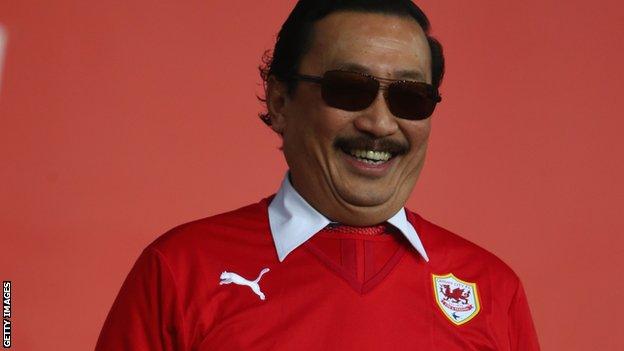 Football club owners must consult with fans before changing their team's name, colours or home ground ownership, according to supporters' groups.
"There should be a ban on changing names or colours without proper consultation," said Phil Nifield of Cardiff City Supporters' Trust.
"They should have to do a proper poll with proper people organising it."
In 2012, Cardiff changed their historic blue colours to red - less than a month after announcing they had dropped such plans - in a move which the club's Malaysian owners said would "expand the club's appeal in international markets".
Meanwhile, Hull City chairman Assem Allam wants to change his team's name to Hull Tigers, to make "a stronger, quicker marketing impact all over the world".
Also in the last 12 months, Coventry City supporters have faced a 35-mile journey to Northampton to watch "home" matches after a rent dispute with the owners of the Ricoh Arena left the Sky Blues without a home ground of their own - leading many Coventry fans to boycott games at Northampton.
The Parliamentary group which released the report has criticised football authorities for maintaining a position of not favouring any one form of club ownership structure, and so not promoting supporter ownership.
"Supporters are the lifeblood of the game and yet we see their interests take second place to even the most transient of club owners," said Jonathan Evans MP, chair of the group.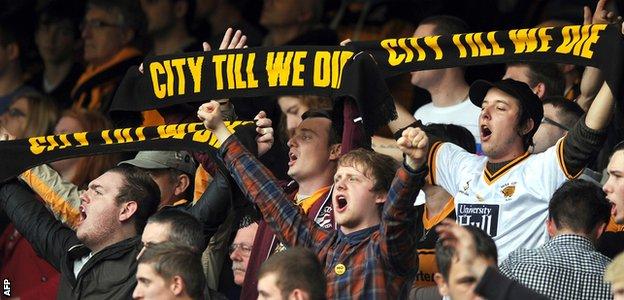 The report has been welcomed by supporters, who are becoming increasingly "marginalised" at a time when they should be given a greater say on key decisions impacting the club, according to Cardiff supporter Nifield.
"There certainly needs to be action to prevent owners, as is planned at Hull City, to change the name," Nifield told BBC Sport. "We're supporting the Hull City fans who are opposing that.
"We feel if that is allowed it is a real slippery slope. Names, colours and crests are part of the club's tradition and heritage. For better or worse, Cardiff City have played in blue for more than 100 years, and then someone who has no interest in the history and tradition of the club comes along and changes the colours willy-nilly. That is unacceptable.
"Any action which involved supporters [helping to make decisions] in football clubs is welcome and I hope MPs and the government will put some pressure on the Premier League and Football League to take action."
The Football Association declined to comment on the report, but has been in consultation with Hull supporters as they consider the club's proposal for a name change.
Mark Gretton, of Hull City fans' group City Till We Die, supported Nifield's suggestion that consultations with fans should be made before any major decisions are made.
"I wouldn't like it to say it is the law that it [name or colours] cannot be changed but I would like to see it written in that there has to be a wide consultation process involving the fans," said Gretton.
"Most supporters love their club and their club's traditions, but they can sometimes see very good reasons why things should change. Fans do want to have a realistic stake in this. I don't just mean a token member on the board, this is more important and deeper than that."