Scottish League Cup final ticket plan agreed
Last updated on .From the section Football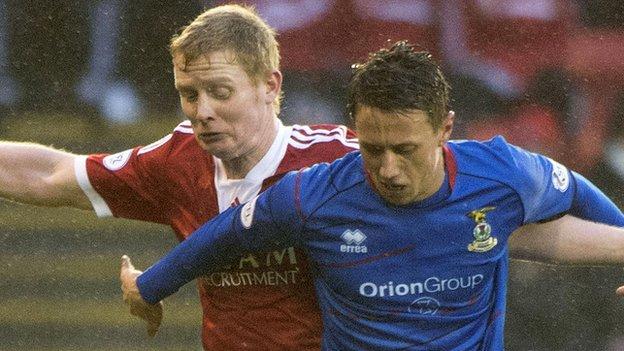 The seating plan for next month's League Cup final at Celtic Park has been agreed after further consultation with Aberdeen and Inverness CT.
Fans of the Highlanders will be housed in the lower tier of the Lisbon Lions Stand and an adjacent corner of the Main Stand.
Dons followers are to take up the rest of the 60,000-capacity stadium, while the upper section of the Lisbon Lions has been left unallocated.
A crowd of around 40,000 is expected.
Inverness were upset by the publication of an earlier seating arrangement on Aberdeen's official website, describing the lay-out, which had their fans split between the Main Stand and Lisbon Lions as "unacceptable".
However, both teams are now satisfied with the final outcome.
for the Sunday, 16 March showpiece.
Their Scottish Premiership rivals have been given under 8,000 tickets to sell.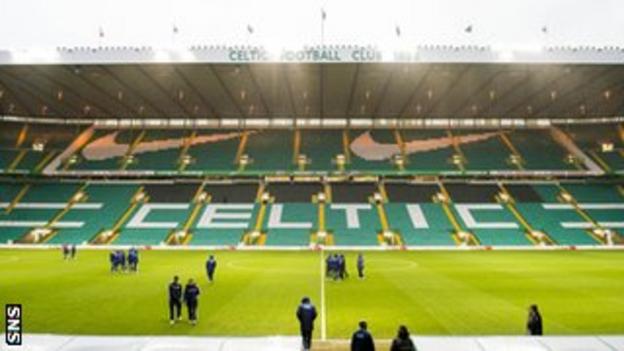 "We believe the agreement reached represents the best possible and fairest result for fans of both clubs and will also help us create a spectacular final for those watching on television across the breadth of Scotland and beyond," said SPFL chief executive Neil Doncaster.
Inverness chairman Kenny Cameron added: "We are very happy with the allocation agreed, which provides exactly what our fan base was looking for, and thank both the SPFL and Aberdeen for accommodating our wishes."
And the cordial tone continued with an Aberdeen spokesman saying: "The Scottish League Cup run to the final has really captured the imagination of our support and the city. We are absolutely delighted with the allocation agreed with the SPFL and our friends at Inverness Caledonian Thistle and look forward to enjoying the backing of a big and noisy Red Army on 16 March."