Euro 2016: Pat Nevin optimistic despite Scotland's tough draw
By Clive Lindsay
BBC Scotland Sport
Last updated on .From the section Football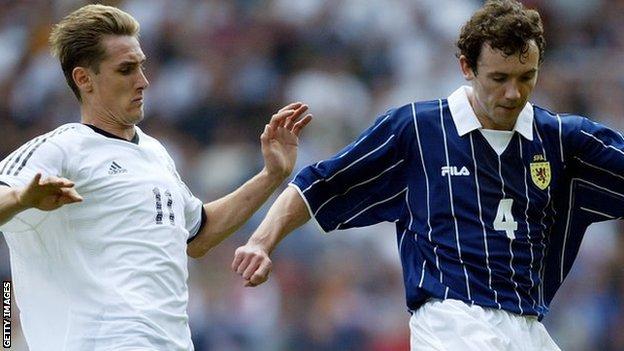 Optimism has reared its head again in Scotland despite the luck of the draw deserting the national football team once more ahead of a qualification campaign for a major tournament.
Scotland manager Gordon Strachan and Republic of Ireland counterpart Martin O'Neill have both suggested that Group D, where the two former Celtic managers will be in opposition, is the toughest in Euro 2016 qualifying.
But Twitter traffic suggests that, despite the presence of perennial qualifiers Germany, Scotland fans believe the combined power of the Irish, Poland and Georgia and newcomers Gibraltar will not be enough to prevent their side reaching the finals in France.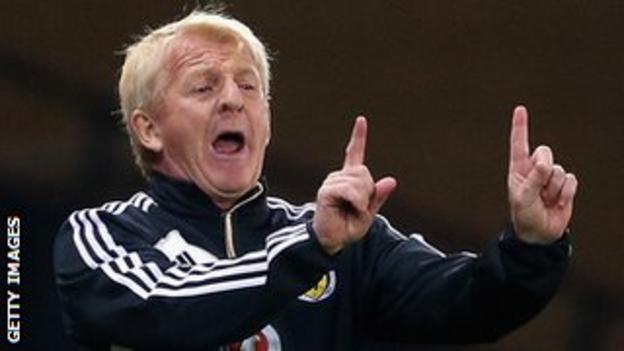 Such positivity echoes the mood ahead of the campaign for this summer's World Cup, when enthusiastic predictions of an open qualifying group quickly turned into a sombre watching game as Belgium and Croatia sped ahead in a two-nation battle for supremacy.
However, former Scotland winger Pat Nevin concurs with the fans - and the manager himself - when expressing confidence that the Tartan Army will be sporting their kilts down the Champs-Elysees come summer 2016.
"It could have been an awful lot worse," said the former Clyde, Chelsea, Everton, Tranmere Rovers, Kilmarnock and Motherwell midfielder.
"It's not the easiest group - that goes to England, as it usually does - but looking it, it's certainly one we can take on.
"I look at it as one of those sections - Germany aside - where all teams are capable of beating each other.
"If we play well, and improve the way we have been improving under Gordon Strachan, this is a group where I think we can come second behind Germany.
"It is going to be tough but I think the Poles, in a lot of people's eyes, are the ones who are favourites other than Germany and I don't rate Poland compared to days gone past."
Indeed among the teams in Group D, Scotland in 34th place are second only to Germany in the world rankings despite having been among the fourth seeds for Sunday's draw. But how do the other nations in the section shape up?
Germany
Coach: Joachim Low
Word ranking: 2
Group seeding: 1
Post-war record against Scotland: W3 D2 L2
Key players: They boast a host of stars from European champions Bayern Munich - including captain Philipp Lahm and Manuel Neuer, who many regard as the world's top goalkeeper - as well as Arsenal trio Mesut Ozil, Per Mertesacker and Lukas Podolski.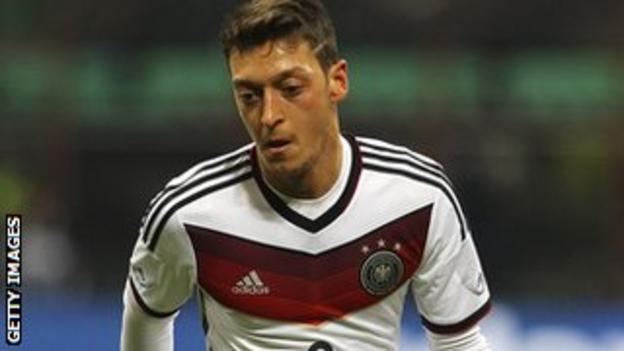 "The Germany team is one that everyone will just want to go along and watch," said Nevin.
"The bits that I've seen of them, they quite often go and win games and then the foot comes off the gas.
"There is no doubt they are going through in this group. They are a fantastic side - and an improving side - and I suspect, even after the World Cup, they will be better again.
"Some of the young players that are coming through in the Bundesliga are absolutely top quality.
"They are one of the best sides in the world and if they get to the last four, or even the final, of the World Cup, it will surprise no-one.
"We might even get a point at home, you never know, but I don't think there's any chance we'll finish above them."
Republic of Ireland
Coach: Martin O'Neill
Word ranking: 67
Group seeding: 2
Post-war record against Scotland: W4 D2 L3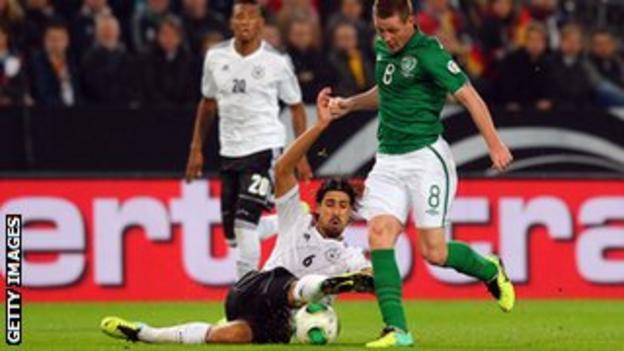 Key players: Like Scotland, the Republic have a squad largely made up of players from the lower half of England's Premier League and the Championship. They rely heavily on the ageing legs of Los Angeles Galaxy striker Robbie Keane.
The presence of Everton midfielders James McCarthy and Aiden McGeady - both of whom were born in Glasgow - adds spice, as does the appointment of former Celtic manager Martin O'Neill as Giovanni Trapattoni's successor and of former Celtic midfielder Roy Keane as his assistant.
Celtic striker Anthony Stokes is also involved with the Ireland squad.
Nevin said: "With Keane and O'Neill at the helm, they are going to be a tough one as their management team is their key strength. But they would not have wanted to meet us either.
"There are always sub plots, but this one in particular will create a huge amount of interest, with a couple of their players born in Scotland, and I am convinced that both games against the Irish will be sell-outs.
"They did not take to Trapattoni, who they found too negative, and I am sure they will be more attacking under O'Neill.
"I do think the Republic of Ireland are an improving side and have a better team spirit than they've had for some time.
"They will be decent enough and will be tough, but I have played against Republic of Ireland teams in the past who have been far better than the current group."
Poland
Coach: Adam Nawalka
Word ranking: 70
Group seeding: 3
Post-war record against Scotland: W3 D3 L1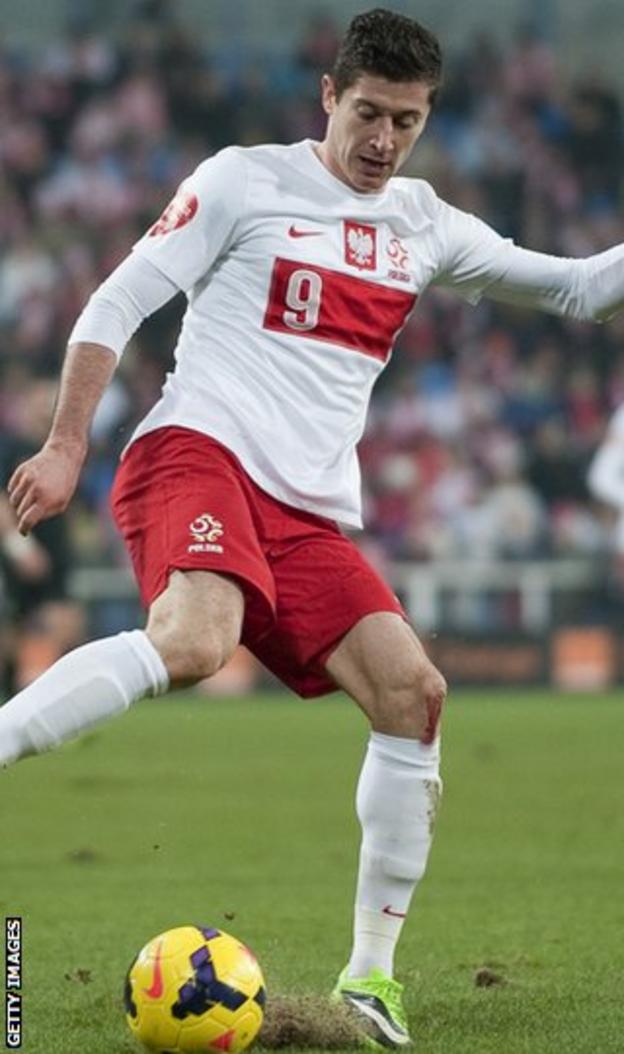 Key players: Poland have a reputation for producing goalkeepers and presently have three playing in England's Premier League - Southampton's former Celtic custodian Artur Boruc and Arsenal duo Wojciech Szczesny and Lukasz Fabianski.
However, they can now also boast a world-class striker in Bayern Munich-bound Robert Lewandowski, while his Borussia Dortmund team-mates Jakub Blaszczykowski and Lukasz Piszczek are a threat down the right flank.
The draw means next month's friendly against Scotland in Warsaw is now likely to be a more cagey affair.
"The Poles are supposed to be a very good team, but I think they've been weakening for quite a while," said Nevin.
"They've got three top outfield players - Blaszczykowski, Lewandowski and Piszczek. But, when those Dortmund players are not at their best, or if they are stopped, they have very little going forward.
"I was at their games at the Euro finals and it all comes down their right-hand side. If you can stop them on the right then you stop Poland.
"They've three good goalkeepers, but they can only play one of them at a time.
"There are two ways Gordon Strachan can look at the friendly.
"We could go and beat them and put a bit of fear into them. But I think both teams will look at this and think 'we're giving nothing away' and I wouldn't be surprised if you see a slightly weakened Poland side and a slightly experimental Scotland one from Gordon Strachan as well."
Georgia
Coach: Temuri Ketsbaia
Word ranking: 103
Group seeding: 5
Post-war record against Scotland: W1 D0 L1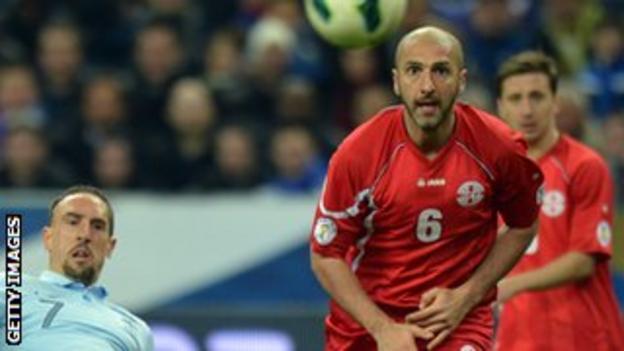 Key players: Striker Vladimir Dvalishvili plays for Polish champions Legia Warsaw, but Georgia are a team without stars from Europe's major leagues. Former Dundee, Rangers, Blackburn Rovers, Newcastle United and Reading defender Zurab Khizanishvili, now with Turkish club Kayserispor, was recalled to the squad in September at the age of 32.
"If you look at all the Georgia results, they are a team that score very few goals," said Nevin. "But they are so stuffy.
"They get some decent results or get beaten narrowly by top teams as well, so it's going to be a really difficult one, particularly over there.
"However, I don't think they are as good as they were a few years ago and they don't have a goalscorer in their team."
Gibraltar
Coach: Allen Bula
Word ranking: None
Group seeding: 6
Post-war record against Scotland: W0 D0 L0
Key players: Danny Higginbotham, the former Southampton, Derby County and Stoke City defender, was man-of-the-match when he made his international debut just short of his 35th birthday in Gibraltar's first official international , a 0-0 draw with Slovakia in November. However, the English-born player retired from football in January.
Most of Gibraltar's squad come from national champions Lincoln Red Imps, but defender Scott Wiseman is with Preston North End, striker Reece Styche with Wycombe Wanderers and former Portsmouth midfielder Liam Walker with Israeli Premier League side Beni Yehuda.
Assistant coach David Wilson hails from Ayrshire and played for Scottish junior side Kilwinning Rangers.
Coach Allen Bula's boast that they can reach the play-offs will be tested in next month's friendly against fellow minnows Faroe Islands.
"I don't think they are going to be as poor as some people think they are going to be," suggests Nevin.
"In their build-up games to being accepted, they were doing alright.
"However, we should beat them and, if we can't take six points off them, we don't deserve to be going to the finals in France."