Premier League: Garth Crooks's Team of the Week

By Garth Crooks
Football Analyst
Last updated on .From the section Football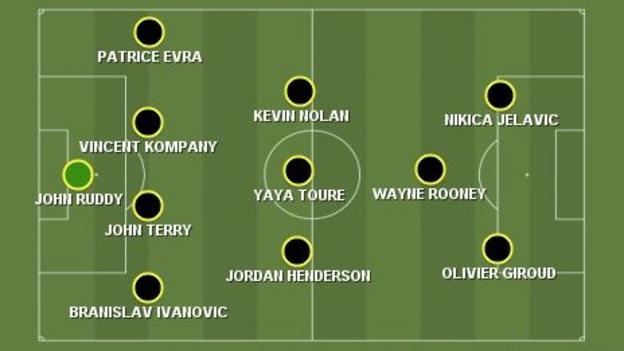 It is as you were in the top four of the Premier League after Liverpool kept pace with Saturday's winners Chelsea,Arsenal and Manchester City with their 4-3 victory over Swansea on Sunday.
Cardiff remain anchored at the foot of the table after a hammering at home by Hull and Sunderland received similar treatment against Arsenal at the Emirates.
GOALKEEPER - John Ruddy (Norwich City)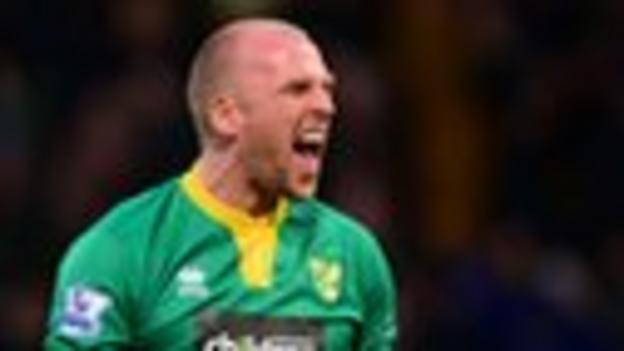 This was a terrific performance under the circumstances. Let's make no mistake, it is not just Chris Hughton under pressure at Norwich but the entire football club, too. However what is clear from the team's displays is that they are 100% behind their manager. Ruddy made important saves from Nacer Chadli and Emmanuel Adebayor on Sunday and, if the Canaries continue to perform as they did against Spurs and hold their nerve, then another season in the Premier League beckons.
Did you know? Along with Wojciech Szczesny, Petr Cech and Hugo Lloris, Ruddy is one of only four goalkeepers to have kept 10 or more Premier League clean sheets this season.
DEFENDER - Branislav Ivanovic (Chelsea)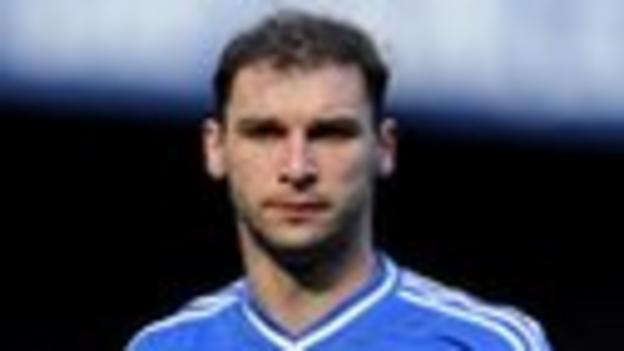 Chelsea can always rely on two defenders to either stick their head on the end of someone's boot in order to save a certain goal or to provide chaos at the other end of the field to win a match. John Terry is one of them and Serb Ivanovic is the other. How fitting, then, that both these defenders were at the heart of Chelsea's last-minute winner against Everton. Most teams struggle to find one leader in the team but Chelsea have two.
Did you know? Ivanovic is one of only three Premier League defenders to score at least three goals and assist another this season. Team-mate Terry and Everton's Seamus Coleman are the others.
DEFENDER - John Terry (Chelsea)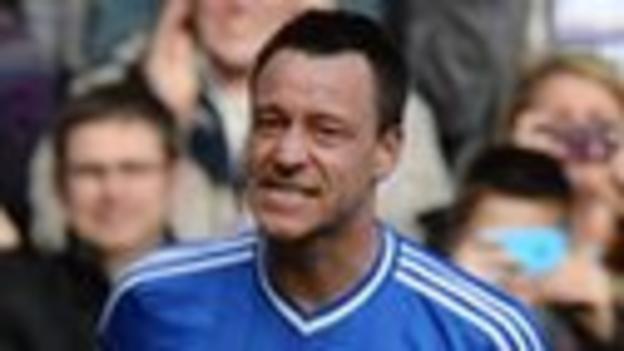 Love him or hate him, there can be no denying Terry is playing some tremendous football at the moment. So much of the Premier League is a battle, unlike European and international football, which tend to be much more sophisticated. If you need a warrior there's no better man.
Did you know? Excluding penalties, Terry's 35 goals is more than any other defender in Premier League history.
DEFENDER - Vincent Kompany (Manchester City)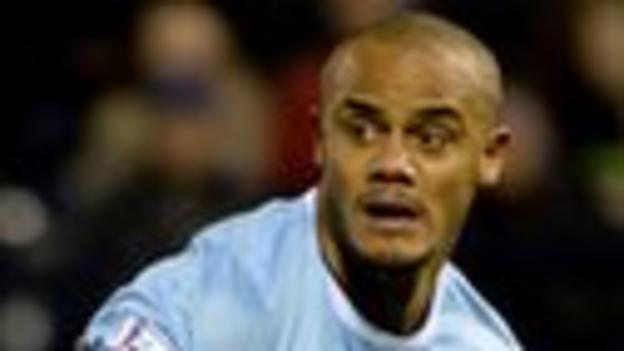 The Belgium centre-back, 27, said after the game that Stoke presented a very tricky fixture for Man City and he was very wise to take the Potters seriously. After showing signs of frustration with his team-mates in previous matches he looks like he's regaining the composure that makes him one of the best defenders in the league.
Did you know? Manchester City have averaged 2.4 points per game when Vincent Kompany has featured, compared with 1.8 points in the nine matches he has missed.
DEFENDER - Patrice Evra (Manchester United)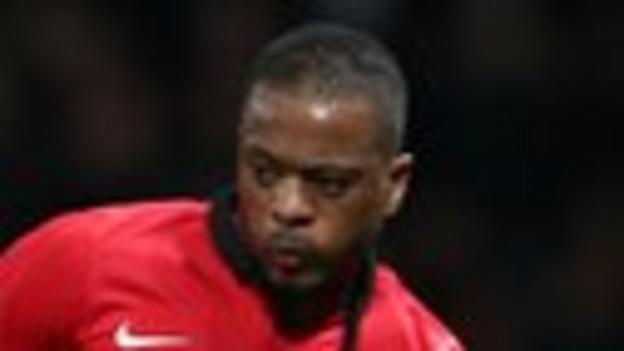 If you allow the France defender the room to attack down the left, he is certain to expose you and that is precisely what he did to Crystal Palace on at least two occasions. The 32-year-old's performance was ultimately responsible for the downfall of the rejuvenated Eagles. Why Marouane Chamakh was so badly isolated and left to challenge Evra in his own penalty area was a complete mystery to me. David Moyes has to work out how he's going to replace Evra now Leighton Baines is not going to Old Trafford.
Did you know? Evra has won five penalties since 2006-07, which is two more than any other defender in that period.
MIDFIELDER - Jordan Henderson (Liverpool)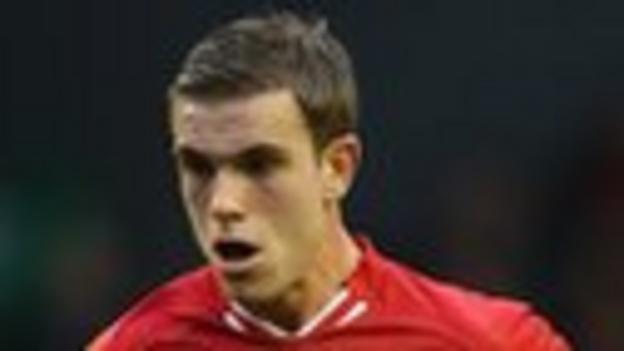 You can never fault his work-rate or his commitment but the one area in Henderson's game that needs attention is his goalscoring record. But the 23-year-old now seems to be finding the net for Liverpool and that contribution might just be the difference in Brendan Rodgers's team's attempts to return to the Champions League.
Did you know? Henderson has scored or assisted eight goals in his last 13 Premier League appearances.
MIDFIELDER - Yaya Toure (Manchester City)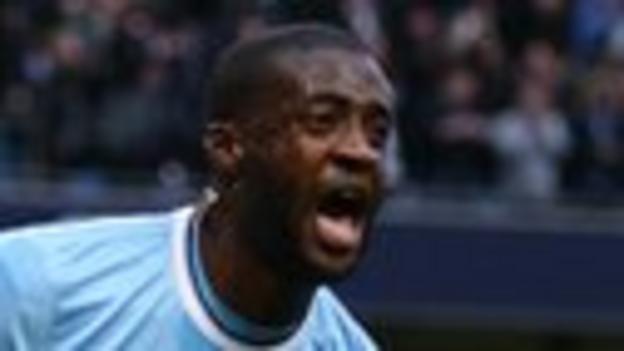 Stoke were resolute in defence but not resolute enough to stop Yaya Toure. Even Alan Hansen spotted the way the African Player of the Year adjusted his feet to score the winner against Stoke and the Ivorian, 30, was the driving force behind an otherwise laboured City performance.
Did you know? With 13 goals, Toure has already matched his Premier League tally from the last two seasons combined.
MIDFIELDER - Kevin Nolan (West Ham)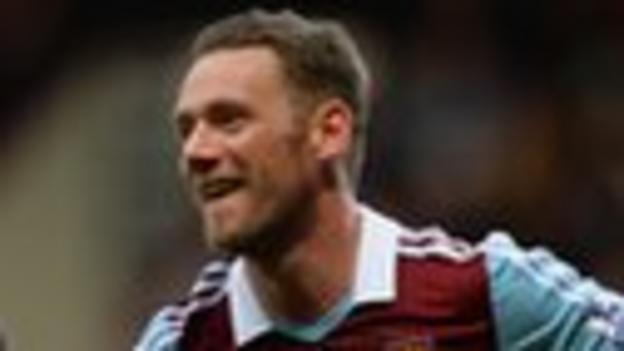 Two red cards in quick succession and a severe talking to by manager Sam Allardyce seem to have done the trick for the Hammers skipper. Nolan, 31, who scored in the 3-1 win over Southampton, looks like a player with a point to prove and West Ham suddenly look like a team who have exchanged 19th-century defending for 20th century football.
Did you know? Nolan has scored six goals and assisted three in his last seven Premier League appearances.
FORWARD - Wayne Rooney (Manchester United)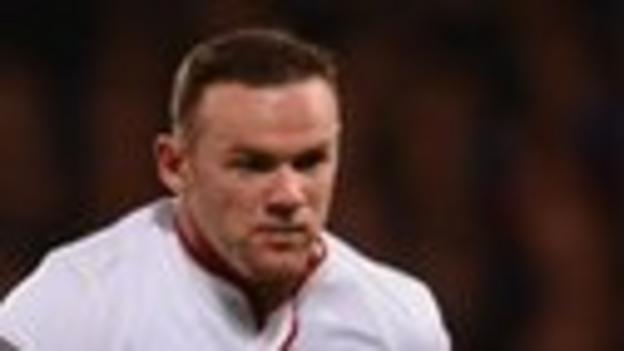 In a brief moment during Final Score, I found myself arguing with Martin Keown and Mark Chapman over the nominees for the player of the year award. We all agreed that Luis Suarez is likely to win but that Rooney was a worthy candidate. Both had reservations but if it was not for Rooney where would Manchester United be this season? His reward is a staggering £300,000 per week contract. I suppose he can always win the award next year.
Did you know? Along with Frank Lampard in 2012-13, Rooney is one of only two players to score at least 10 goals in 10 consecutive Premier League seasons.
FORWARD - OLIVIER GIROUD (Arsenal)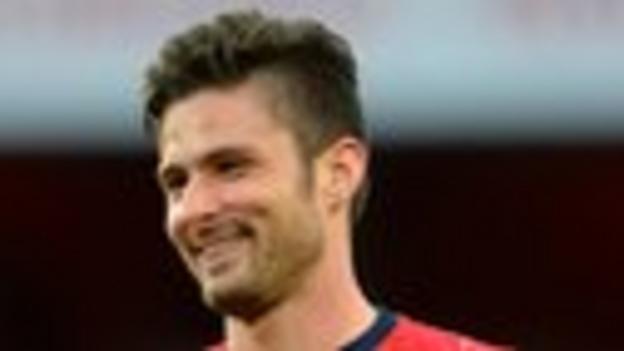 This week it was a toss up between Daniel Sturridge and Giroud. In an Arsenal team full of star performers, the French striker has really had to work incredibly hard to prove to Gunners fans that he is capable of leading their attack. He may not have convinced all of them but his performance against Sunderland would have gone a long way to helping his cause.
Did you know? Giroud has scored or assisted 19 league goals this season, a mark bettered only by Luis Suarez, Daniel Sturridge and Sergio Aguero.
FORWARD - NIKICA JELAVIC (Hull City)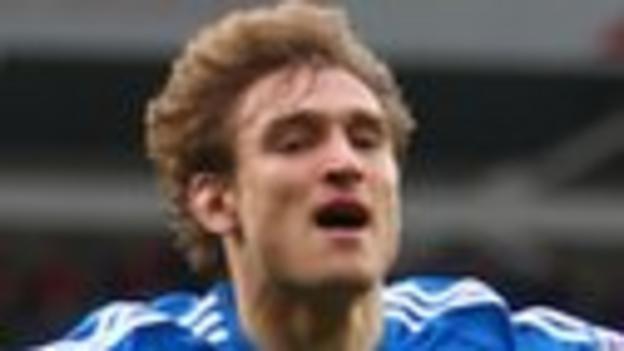 Arguably the most emphatic result of the weekend with impressive performances by Tom Huddlestone, Jake Livermore and Shane Long for Hull, who absolutely destroyed Cardiff. But the star of the show was Nikica Jelavic who, in Steve Bruce, seems to have found a manager who believes in him. He really should have crowned his performance with a hat-trick though.
Did you know? Jelavic has scored three goals in his last three Premier League games - after a run of 21 league matches without scoring.