Blaise Matuidi signs new Paris St-Germain deal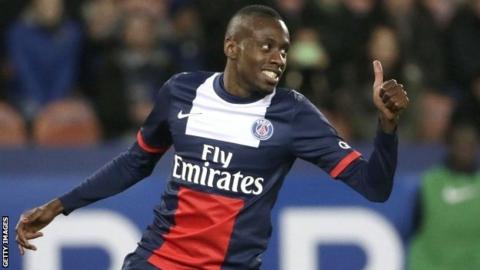 Paris St-Germain midfielder Blaise Matuidi has ended speculation that he may move to the Premier League by extending his contract to 2018.
The 26-year-old's previous terms expired at the end of this season and Manchester City were rumoured to want to add him to their squad.
His decision to stay at PSG comes a week after midfielder Thiago Motta agreed to a new deal with the club.
"The club's limitless ambition is unequalled in Europe," said Matuidi.
Matuidi has played 124 games and scored 13 goals for PSG since joining from Saint-Etienne in 2011.
His side lead the French league by five points and appear set for the quarter-finals of the Champions League after beating Bayer Leverkusen 4-0 in the first leg of their last-16 tie.