World Cup 2014: Hodgson will not ban players' wives and girlfriends
Last updated on .From the section 2014 Fifa World Cup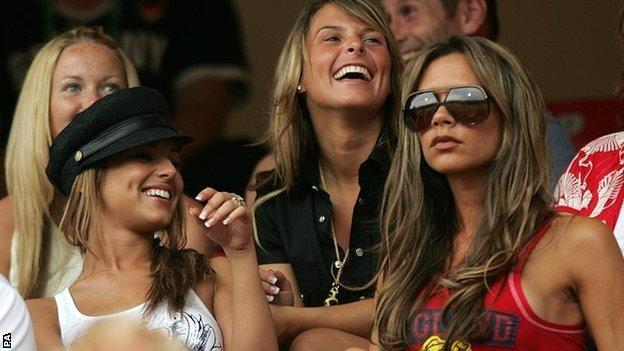 England coach Roy Hodgson will not ban his players' partners from the World Cup, saying his squad will decide if wives and girlfriends travel to Brazil.
"It will be up to the players to decide if they want to bring their wives there," Hodgson said.
"When it comes to Brazil, we haven't made any hard and fast rules."
During the 2006 tournament, players' wives and girlfriends stayed alongside the squad in Baden-Baden, Germany, where they became a focus of media attention and the term "Wags" was coined to describe them.
The topic may be discussed when England's 30-man squad come together on Sunday to prepare for Wednesday's friendly against Denmark.
Hodgson said security precautions around England's World Cup base in Rio de Janeiro would be part of the discussions.
"I think it's important that the players understand what issues there are likely to be in terms of security, in terms of their wives coming," he added.
"If they make a decision to bring their wives it will be done with the full facts at their disposal."
Wives and girlfriends made only short and infrequent visits to England's World Cup base in Rustenburg, South Africa, in 2010.