Celtic: Fergus McCann legacy buoys Neil Lennon
Last updated on .From the section Football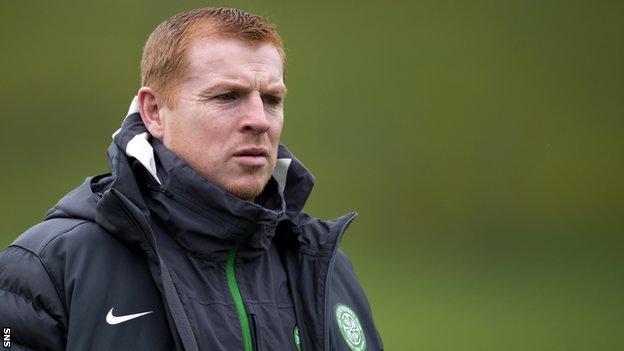 Neil Lennon is more hopeful of receiving fresh funds for new players thanks to the financial stability he sees as Fergus McCann's Celtic legacy.
"He came in, stabilised the club and built a magnificent stadium into the bargain and left a fantastic legacy behind him," said manager Lennon.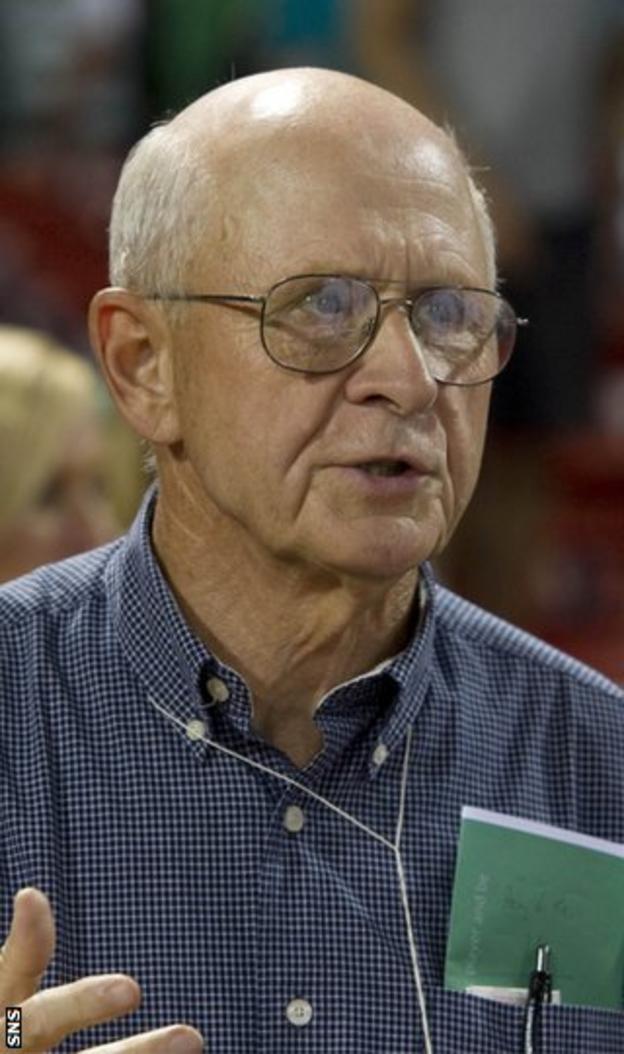 "I think he is very much appreciated now."
McCann rescued Celtic from the brink of bankruptcy, but the Canada-based businessman's financial prudence was not universally popular with the club's fans at the time.
Lennon says it is a policy that survives until the present day, although the Scottish champions' recent healthy financial results mean he has "more hope that investment will come".
"It's frustrating at times for me, but that's part of the strategy that's in place here," said the team manager.
"We need a bit of investment in the team. It was always going to be difficult to replace Hooper, Wanyama, Wilson and Ledley and it's difficult to progress when you're selling four of your best players, but I understand why we do it."
Lennon agreed that Celtic fans might appreciate McCann's role more in light of the recent financial problems suffered by city rivals Rangers.
"It was a very crucial and pivotal time for the club and look at where we are now," he said.
"He had to make tough decisions at the time, but when you look back at it, they were the right decisions.
"You just wonder what state the club would have been in - if we would have had a club at all.
"Obviously I wasn't around at the club in those days, but the fruits of his labour are there to be admired now and I wouldn't be here if it wasn't for people like Fergus, whose had the vision to take the club forward again."
In 1999, McCann sold his shares to Irish businessman Dermot Desmond, but the frugal policies continued.
"I think he's held in healthy respect by the supporters," Lennon said of the Scottish-born McCann. "I think, at the time, some might have questioned his methods, but I think, looking at the long run, he was deemed to be proved right.
"There was probably a little pain along the way, but he stayed strong to his beliefs.
"We now have a fantastic stadium, we now have a fantastic club and we are in a very stable condition now."