Alan Pardew headbutt: LMA reveals review of technical areas
Last updated on .From the section Football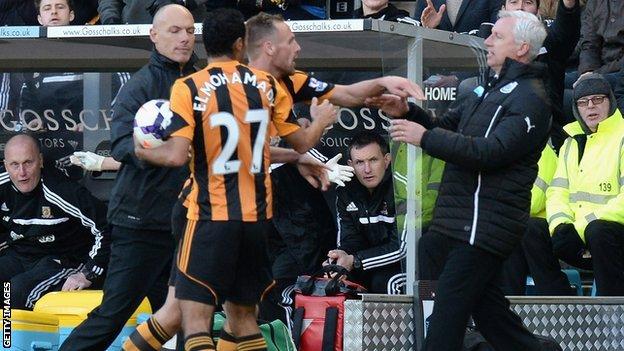 The design of coaches' technical areas is being reviewed, the League Managers' Association (LMA) has revealed following Alan Pardew's headbutt.
Pardew was fined £100,000 and formally warned, while LMA chief executive Richard Bevan condemned the offence as his organisation considers changes.
"It's inappropriate, unsupportable from every perspective," Bevan said.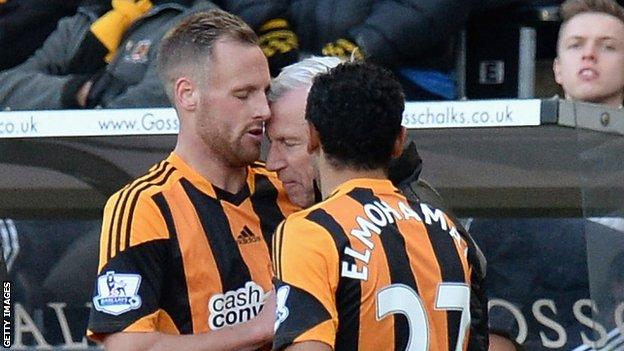 "It shows you the extreme stress of the job, even when you are in a winning position. The LMA is here to support managers and we'll be talking about areas that we are reviewing.
"We are currently researching with a university into how the technical area operates.
"We did a technical report six or seven months ago - we interviewed 40 referees and managers - looking at the behaviour, the position, the objective of the technical area, comparing it with other sports, for example in the United States, to see how we can improve several problems that occur because of its positioning."
Asked what form the changes could take, Bevan added: "I believe the one at Rotherham's ground (which is set back from the touch-line) is currently the best positioned.
"Some of our historical grounds may well create problems but a new position would not be embedded with the away fans.
"What we can do is make a serious effort and look at how the technical area should be designed and how it works in Uefa competition as well."
Newcastle issued a statement describing Pardew's actions as "not the behaviour we expect from the manager of Newcastle United".
The Football Association has said it will investigate the incident, with the former West Ham United, Reading and Southampton manager possibly facing a lengthy touchline ban.
"It's something we're very sorry to see happen," Bevan said.
"Newcastle have acted swiftly by giving him a very heavy fine and a formal warning.
"I'm not sure if there will be any more from the club - no doubt they will be waiting to see what the communication from the FA will be."
David Davies, the former FA executive director said: "I think it will be a very serious punishment.
"I could see him being banned for the rest of the season."