Leicester City: Losses for 2013 season increase to £34m
Last updated on .From the section Leicester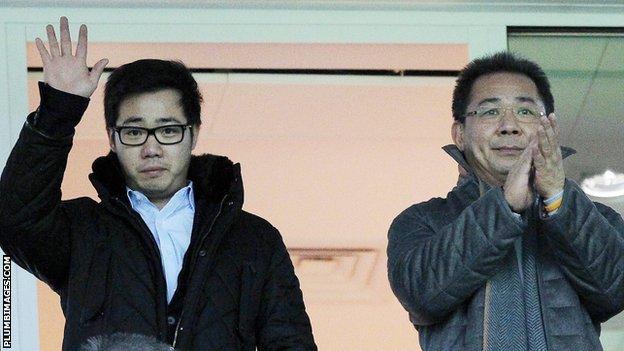 Leicester City insist they are in a "strong" financial position, despite a £34 million loss in the 2012/13 season.
But City say the figures also reflect the purchase of the King Power Stadium, and that important progress has been made meeting Financial Fair Play rules.
Chief executive Susan Whelan, said: "In terms of long-term sustainability, the club is in a very strong position."
Although the Foxes did not invest heavily in players in the summer, they have had an excellent season on the pitch and are top of the Championship table, leaving them in a great position to win promotion to the Premier League.
Whelan added: "We are highly confident of achieving compliance with the Football League's Financial Fair Play regulations during the current season, regardless of divisional status.
"While the headline figure in these results represents a greater loss than in previous seasons, they should be set within in the context of an industry undergoing significant change."
Whelan also said the club's Thai owners, the Srivaddhanaprabha family, remain fully committed.
"The Srivaddhanaprabha family seek to deliver their vision of sustainable, long-term success through continued, strategic investment," she said.
"The transfer of the club's debt into equity and the purchase of the stadium are momentous gestures of their commitment."