World Cup 2014: Excitement grows with 100 days until Brazil
Last updated on .From the section 2014 Fifa World Cup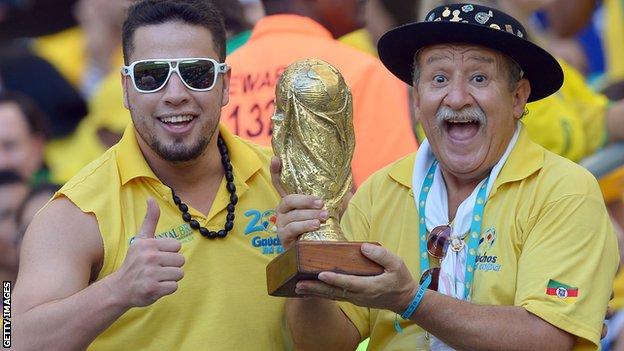 The final countdown has begun. Tuesday marked 100 days until the 2014 World Cup in Brazil begins.
The landmark day created a new buzz about the tournament across the globe, as if there was not plenty of anticipation already.
To mark it, BBC Sport wanted to know what excites you most about the finals. So, across Twitter, Facebook and text, many readers shared their hopes of what Brazil will provide.
Sun, sound and Selecao success, Cristiano Ronaldo and Lionel Messi, England's youthful exuberance and family rivalries - here is a selection of the best, plus the thoughts of a few familiar names.
Brazil and beyond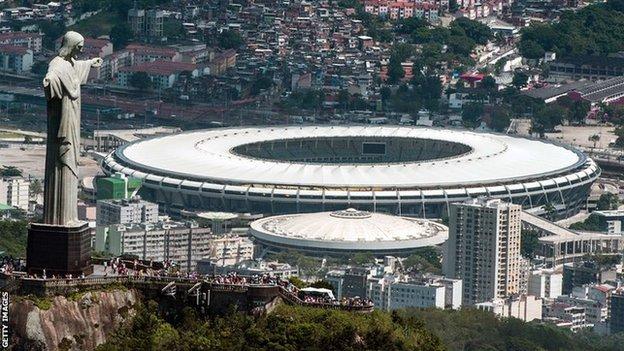 Thomas Dolfi on Twitter: A Brazilliant World Cup! Festival feel and carnival atmosphere. Samba, skills and screamers. Like Neymar showed at the Confederations Cup.
Fredrik Leonardo on Twitter: Looking forward to see Brazil taking home their sixth World Cup at home!
Jeremy Dixon on Facebook: Visiting a new country and going to see the final in Rio.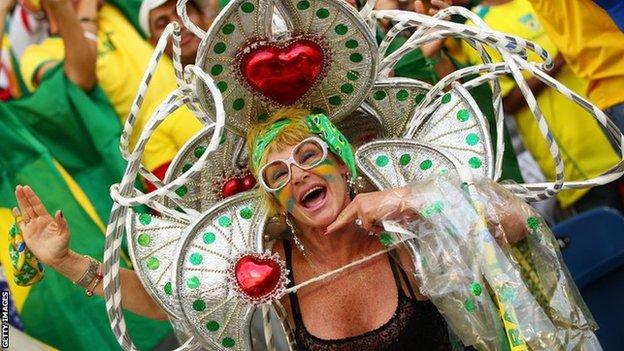 Clarke, North London, via text: In 100 days time I will be jetting out to the Amazon to start a once in a lifetime 18-day trip around Brazil.
Tim Mann on Twitter: Reasons to look forward to the World Cup? It's in Brazil! Just makes everything that bit more exciting!
Max Young on Twitter: I've planned my summer holiday so I will be watching Spain play whilst in Madrid then watch Portugal play from Lisbon!
Grant Craig on Twitter: In Berlin on a stag trip for Germany v Ghana. The Brandenburg Gate fan zone in Lederhosen should be amazing!
Former Brazil striker Ronaldo, who scored to help his nation win the 2002 final against Germany, talking to the Fifa website: "Even though I won't be out there on the field, I'm starting to get the same butterflies in the stomach as I used to do before a big game. It's a great chance to show the world just what's so special about Brazil and the Brazilian people.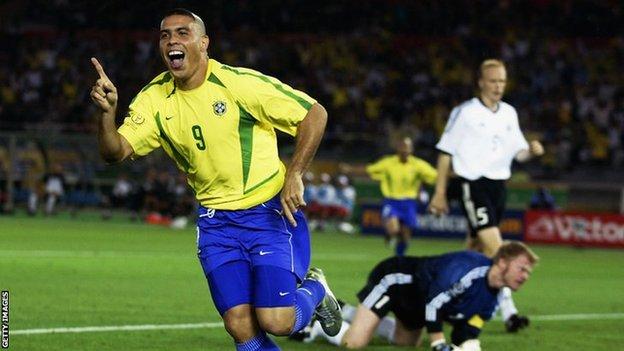 Football Focus presenter Dan Walker: "I am particularly fascinated to see if Belgium can match the hype and if Brazil can produce their best in their back garden. Ex-Norwegian striker 'Big' John Carew - who was on Focus last week - has promised to treat me to an ice cream in Rio. That will almost certainly be a highlight."
BBC Radio 5 live chief football reporter Ian Dennis: "This World Cup will be exceptional in terms of the atmosphere. I've been fortunate to have been to Brazil three times and their passion for football can be seen everywhere you look from the streets, parks to the beaches."
BBC Sport presenter Jason Mohammad: "Personally, I cannot wait to see the Brazilian squad Luis Felipe Scolari has assembled to take on the very best in the world - and I still maintain that the team that beats Brazil will be the team that wins the World Cup."
BBC Sport's Ben Smith: "In short, everything. Will there be problems? Yes. Will there be protests? Yes. But forget all that for a minute, because anyone fortunate enough to be a part of this World Cup will be swept along by Brazil's overriding passion for the game, the enthusiasm of the people and the jaw-dropping beauty of their country."
The world's best
Former Republic of Ireland winger Kevin Kilbane: "I'm really looking forward to seeing Cristiano Ronaldo and Lionel Messi and how inspiring they may be to their teams. These two may provide some outstanding memories."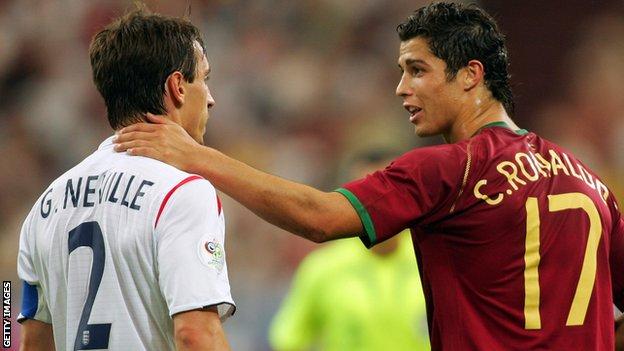 Jack Grasby on Twitter: Eagerly awaiting watching the Argentina team play, Aguero and Messi are two of the best forwards in the world.
Daniel Osunbor on Twitter: The German team will be interesting to watch. They're very entertaining. I want to see Suarez dazzle at the World Cup.
Wayne Boyes on Twitter: Can't wait to watch Argentina - Di Maria, Pastore, Messi, Aguero and Higuain will be devastating!
Adam Guthrie on Twitter: Looking forward to watching Uruguay as I think they have a point to prove after the Confederations Cup.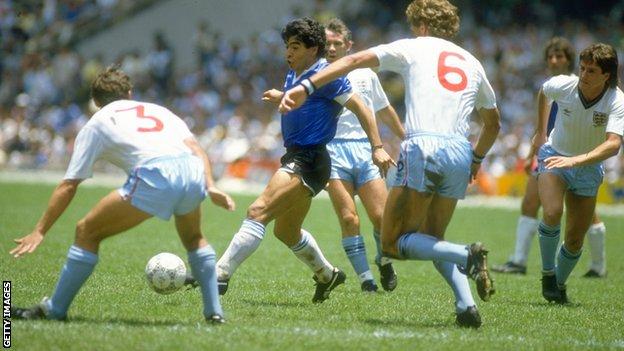 Conor on Facebook: If Messi wants to prove that he is one of the greatest players of all time, he must win a World Cup.
Martin, via text: I'm really looking forward to watching Cristiano Ronaldo, an absolute genius on the pitch. Just sad for him that Portugal are unlikely to make the final.
England expects - or does it?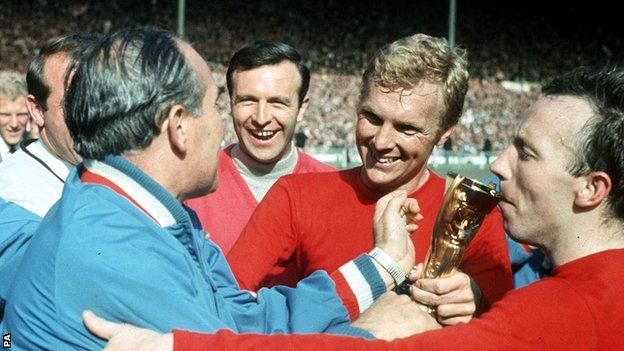 Sam, via text: I think its the first World Cup I've known in a while without the whole 'England expects' hype. Which I guess can be a good thing.
Dave, Manchester, via text: Raheem Sterling looks the Englishman most likely to have a career-changing tournament. Will go to Brazil as an international novice; could come back a superstar. Give him the number 19 shirt!
Martin McHugh on Twitter: England's opening match! If England can play Premier League football, we will have first champions since '66!
Ben Bailey on Twitter: Looking forward to seeing a young and bright future hopefully for England with some great young potential and the atmosphere.
Darren Williams on Twitter: Finally, the definitive answer on if Wayne Rooney is really worth £300,000 each week therefore World Class?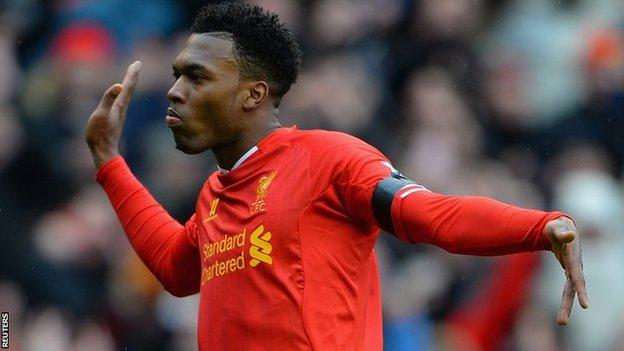 Matt Coombs on Twitter: England's warm up match versus Ecuador on 4 June. I'm engaged to an Ecuadorian and we have a bet for the match.
Tim Mann on Twitter: I know we all know about him but watch Danny Sturridge make a BIG name for himself this summer. Lots to be optimistic about!
Ben Goodwin on Twitter: Would love to see England play Sterling, Rooney and Townsend behind Sturridge. Great mix of pace, power, and ability.
Christian, London, via text: It might help England's chances if all of the Premier League sides went out of the Champions League early this year - maybe our players won't be tired at the tournament like they normally are! Am I the only one hoping for this?
Richard, via text: Can't wait to see Sterling and Townsend terrify the ageing Uruguayans.
Steve Smith on Twitter: I'm looking forward to spotting the as-yet unknown players who will be snapped up by English teams, this summer.
Mark Abbott on Facebook: I am looking forward to watching a football match with my son. The first since he temporarily moved back to England in March 2013. The World Cup coincides with his arrival back in Canada.
Dutch revenge against Spain?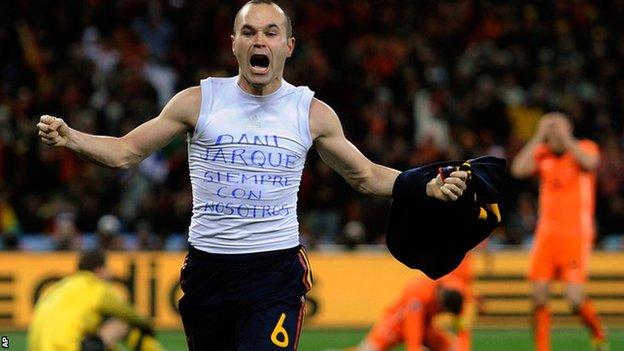 Sam, via text: Spain vs Netherlands. The final four years ago. The third game in Brazil.
Imoniche H Ifijen on Twitter: Some renewed rivalries with Spain vs Netherlands sure to be a cracker!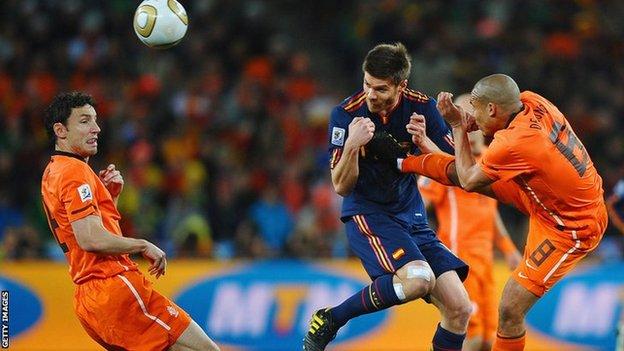 Belgium - contenders or not?
Olaniyi Popoola: I'm sure I'm not the only one waiting to see the Belgians play. Much, much talent in stock. Can't wait......
Max Germain: I've been excited about the Belgians since Vermaelen moved to Arsenal. Dark horses.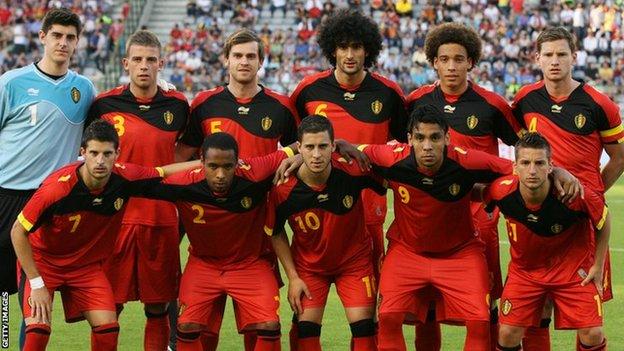 Krijan Maharjan: Eden Hazard is the player to watch. With him in form of his life, Belgium can surprise anyone.
Andrew Woodhouse: Belgium will surprise nobody - just look at their team, they are already the real deal.
Sandeep Rai: Belgium? Really? Same team that convincingly lost 2-0 to Japan at home recently? Then Japan should also be good.
Hugo, via text: Belgium v Russia at the Maracana - POW!
African nations carrying hopes of a continent
Liam, Stockport, via text: Didier Drogba's last World Cup. Such a fantastic player and his last chance to put Ivory Coast on the map and put his stamp on the world stage.
Niyi Martins on Twitter: Revenge!! It is all I look forward to when Nigeria meet Argentina.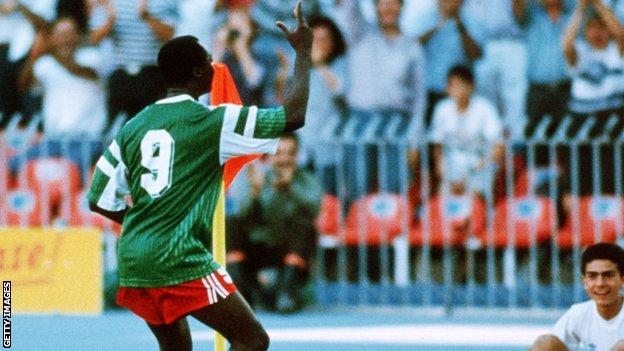 Kennedy on Twitter: Cant wait to watch the Ivorians, with Yaya Toure and Drogba on top form we could be in for something special.
Nnaemeka Rufus Jr on Facebook: This World Cup could be for the underdogs. Algeria, Japan, Australia could spring surprises. They aren't just to make up numbers
Mark Briggs on Twitter: I've got a feeling that Nigeria might spring a surprise. Them and Argentina to get out of Group F for me.
Bano Wa Wanjiru on Facebook: Looking forward to finally watching an African nation in the semi-finals and probably the final.