Football betting: FA chairman Greg Dyke discussing complete ban
Last updated on .From the section Football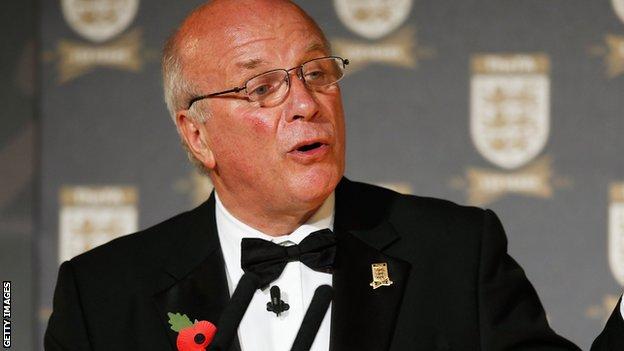 Football Association chairman Greg Dyke says a complete ban on players and club staff betting on football matches could soon be introduced.
Newcastle United's Dan Gosling admitted an FA misconduct charge on Monday.
Premier League players Andros Townsend and Cameron Jerome have previously been fined for rule breaches.
"No final decision has been made, but it [a complete ban] is one of the things that's being discussed," Dyke told BBC Late Kick Off North West.
"The FA is looking again at the whole of betting and who should be allowed to bet on football in the football industry. In the next few weeks, we'll come out with a policy."
A full ban is in place in Scotland, and while employees of English clubs can gamble on football matches, restrictions are in place.
The current regulations can be viewed clearly on the FA's website.
Rule E8b states that a player "shall not bet, either directly or indirectly" on matches involving themselves or their team as well as the competition they play in or have played in.
In addition, players are prohibited from betting in "any other matter concerning or related to any club participating in any league competition that the participant is participating in or has participated in during that season".
The FA has said Gosling's charge relates to "multiple breaches" and that the 24-year-old midfielder has requested a personal hearing to answer his case.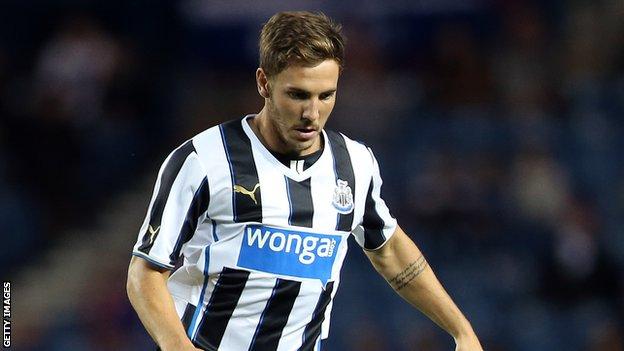 Tottenham and England winger Townsend and Stoke striker Jerome, who is currently on loan at Crystal Palace, both received fines last year for breaking the regulations.
However, it is believed neither player was charged over bets relating to games in which they or their clubs were involved.
Tranmere manager Ronnie Moore was suspended by the League One club last month until the FA completes an investigation into a potential rule breach in relation to betting.
In August, Accrington Stanley managing director Robert Heys was banned for 21 months after admitting 735 breaches - including 231 bets on the outcome of matches involving his own club - and subsequently left his position after failing with an appeal to shorten his suspension.
"You don't want to go along with the whole 'victim mentality' and start complaining that it's not fair and you're being picked on, but a 21-month ban always did seem a lengthy ban," said Heys, who revealed that the football authorities were alerted to his gambling activities after he posted about a bet he had placed on Twitter.
"Perhaps the answer is to ban all betting on football for anyone who's involved in football."
Dyke added: "We've got to take it more seriously and do a bigger education programme among players and the rest of the staff in football.
"I don't think anyone knows how bad it is, because unless we find it or someone else finds it and it is brought to our attention, we don't know.
"I think recent events, though, have suggested to us that we need to take it very seriously and that's what we're doing."
Many of the clubs spoken to by the BBC claimed the rules regarding betting were unclear.
But an FA spokesman added: "The FA works closely with the Premier League, Football League, Professional Footballers' Association and League Managers' Association in educating players and club staff about the rules on betting on football.
"This dissemination of information and creating an awareness amongst participants is imperative and includes; regular club visits to meet with players and staff to explain the rules; the production of educational packs for scholars; and brochures and posters for use at clubs.
"There is also a dedicated hotline and email address where participants may seek further clarification.
"This educational work is ongoing and we continue to monitor its effectiveness."
Graham Bean, formerly the FA's compliance officer, now represents people involved in disciplinary matters and says a complete ban would help to clear up any uncertainty that clubs have regarding betting rules, but does not think it will solve the problem fully.
"The rules are so ridiculously incompetent," he said. "The fact that there are all these various connotations that allow you to bet brings complexity to what should be a very simple issue.
"Clearly a complete blanket ban on betting would be a start. The reality of it is that you're never, ever going to be able to stop it."