Muratti Vase 2014: Guernsey and Alderney name squads
Last updated on .From the section Football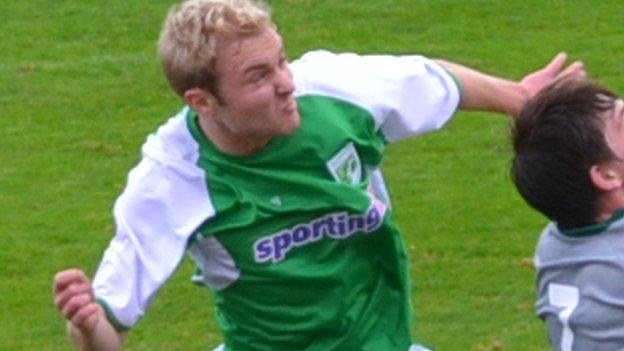 Guernsey and Alderney have both named their squads for Saturday's Murratti Vase semi-final clash.
Defender Angus McKay, one of six Guernsey FC-registered players in the squad, will captain last year's winners of the tournament.
Meanwhile, Alderney, who have not made the final of the annual Channel Islands tournament since 1938, have named a 17-man squad.
The winners will face hosts Jersey in the Muratti Vase final on 11 May.
Guernsey: Tom Creed (North/GFC), Darren Martin (North), Angus Mackay (GFC, captain), Simon Geall (GFC), Tom Martin (North/GFC), Damien Larkin (Vale Rec), Joby Bourgaize (Bels), Tom de la Mare (GFC), Simon Marley (Bels), Ant Austen (Bels), Dave Rihoy (GFC), Paris Pereira (North), Kyle Smith (North), Danny Hale (North), Craig Young (Bels)
Alderney: Matt Aldcroft, Jason Atkins, Jamie Blackham, Ross Benfield, Dean Carre, Chris Chadney, Steve Concanen, Ashley Foster, Chris Johns, Andy Lawrence, Jamie Leband, Sean Malloy, Lee McCormack, Josh McCullouch, Jacob Ollivier, Ciaren Stretton, James Vizard