Aiden McGeady does not regret choosing Ireland over Scotland
Last updated on .From the section Football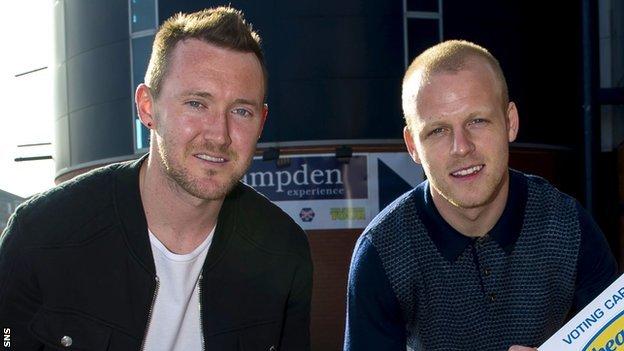 Everton winger Aiden McGeady says he has no regrets about choosing Republic of Ireland over Scotland and expects to be booed when they meet in November.
"I've played a lot of games for Ireland and I'm only 27 and think I can get a lot more," said Paisley-born McGeady.
"The main thing that makes me think I don't regret it is that I got to play at a major finals at the Euros, even if we did not cover ourselves in glory."
McGeady, who came through the ranks at Celtic before joining Spartak Moscow then heading to Goodison Park in January, says the Scottish Football Association acted too late in trying to persuade him to play for the country of his birth.
"It was probably too far past the point where I had been playing for like three years - 15s, 16s, 17s and then they did - but by that point my mind was already made up," he recalled.
"I knew the players, I knew the set-up, I was comfortable with it."
McGeady says he is less troubled by criticism of his decision to play for the country for which he qualifies through his grandparents.
Fellow Everton midfielder James McCarthy made the same international decision as McGeady.
"We were talking about who would get more stick," McGeady said. "I said him and he said me.
"You learn to deal with it. I am old enough now to deal with it. When I was younger, it got on my nerves."
Celtic Park is a strong contender to be chosen by the SFA as the venue for the qualifier with the national stadium at Hampden being used for the Commonwealth Games.
"It will be strange playing against Scotland at Celtic Park with a lot of the stadium probably booing you," said McGeady.
"If it is at Celtic Park, it might give Ireland the benefit as there will be a lot of fans in the Scotland end who are Ireland fans."
For Everton team-mate Steven Naismith, it will be the opposite experience, having been on the end of stick at the Scottish champions' stadium while with Glasgow rivals Rangers.
"There will be more of the fans cheering me, but it will not make that big a difference," he said.
"I've played at Celtic Park on many occasions. It is a similar size stadium to Hampden."
Naismith also thought it would be a strange experience playing against potentially four Everton team-mates - McGeady, McCarthy, Seamus Coleman and Darron Gibson.
However, he was relishing the start of the qualifying campaign under manager Gordon Strachan.
"Since I joined the international team, it is the most optimistic I have been," added Naismith.
"It is not just because there are more teams qualifying, but the competition for places, the quality in the squad, the boys all want to be part of this. He's given us a lot of belief."