Scottish League Cup: Old boys predict wide open final
By Clive Lindsay and Grant Milne
BBC Sport Scotland
Last updated on .From the section Football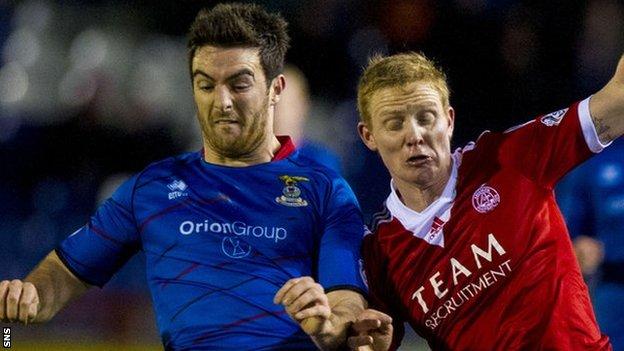 Craig Brewster and Steve Paterson both made their contribution to Inverness Caledonian Thistle's steady emergence as a force in Scottish football - and also experienced less auspicious times with Aberdeen.
When asked which of their former clubs will experience the joys of Scottish League Cup triumph by the time the final whistle is blown at Celtic Park on Sunday, they were in accord in their replies - it is too close to call.
Brewster, who twice managed and played for Caley Thistle and also turned out briefly for the Dons at the end of his career, believes a good start to the game is key.
The 47-year-old, now coaching the under-15s at Brighton & Hove Albion, recalled the 1994 Scottish Cup final, when he scored the winning goal for Dundee United.
"Rangers had an unbelievable team," he said. "They were going for a double treble.
"But the way we started the game, the belief suddenly went through everybody within the first 10 minutes."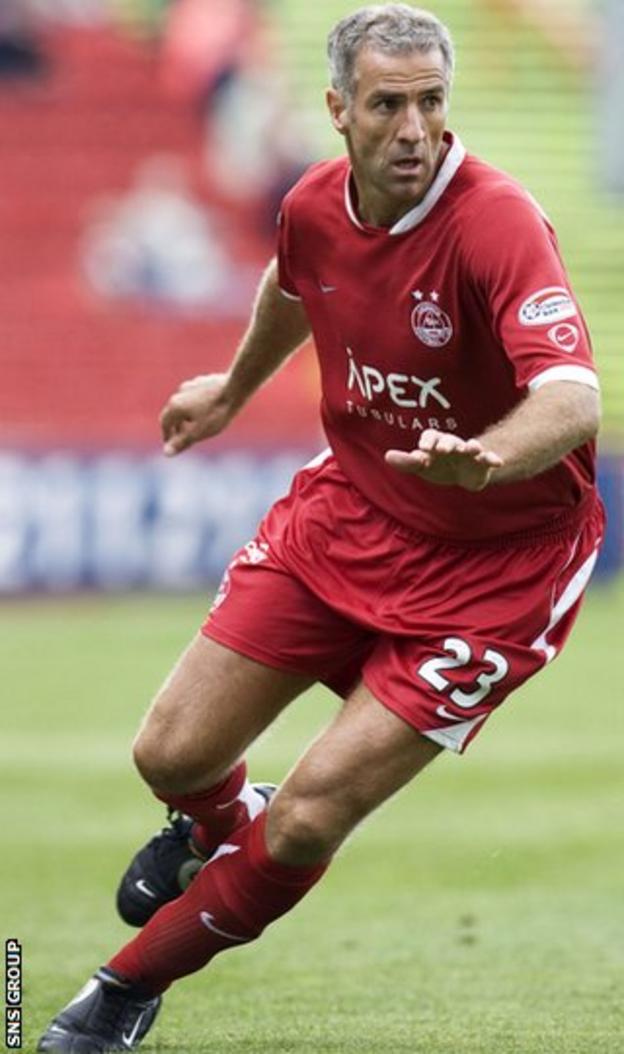 Celtic Park will be a sea of red, with Aberdeen bums on at least 40,000 seats, more than four times as many as are expected to be decked in the Highlanders' blue.
"With Aberdeen's following, if they start well, they will get the fans behind them," suggested Brewster.
"If Inverness start well, they can keep those fans quiet. These little things can be so important."
The weight of the recent form book also tips the scales in favour of the Dons, who will be seeking a fourth straight victory, while Caley Thistle have not won in their last three outings.
"Aberdeen have great momentum and to take 40-odd thousand to Celtic Park will be fantastic for them, but maybe that means there will be less pressure on Inverness," said Brewster.
"It is nearly 20 years since Aberdeen won silverware. So the expectation of the club is very high and manager Derek McInnes's decision to take the team away to St Andrews was a good idea.
"They've had an amazing run since the turn of the year, so they will certainly be going into the game positive and I think, deep down, everybody's expecting them to win."
Irish striker Adam Rooney, who joined Aberdeen from Oldham Athletic in January, will be facing his former club for the first time and Brewster thinks it would be typical of the hand of fate if the 25-year-old was to play a major role.
"I signed Adam Rooney way back," said the former Caley Thistle manager. "It would be unbelievable if he scored the winner against his old club."
However, Brewster thinks it will be the experienced campaigners who will decide the destiny of the Cup.
"Richie Foran is fit again and will be the main man in midfield for Inverness," he suggested. "If their captain plays, he will make everyone else play.
"For Aberdeen, Barry Robson in midfield and Russell Anderson in defence - they will be key in looking after the younger players."
League titles - and the lower leagues' Challenge Cup - were accumulated as Caley Thistle rose from the merger of two Highland League clubs to reach Scotland's top flight, but Sunday is a new high for the club.
"It would be absolutely amazing for the city of Inverness and more so for the team," said Brewster.
"They are obviously looking forward to their first major final and I'm sure they will be excited by the prospect."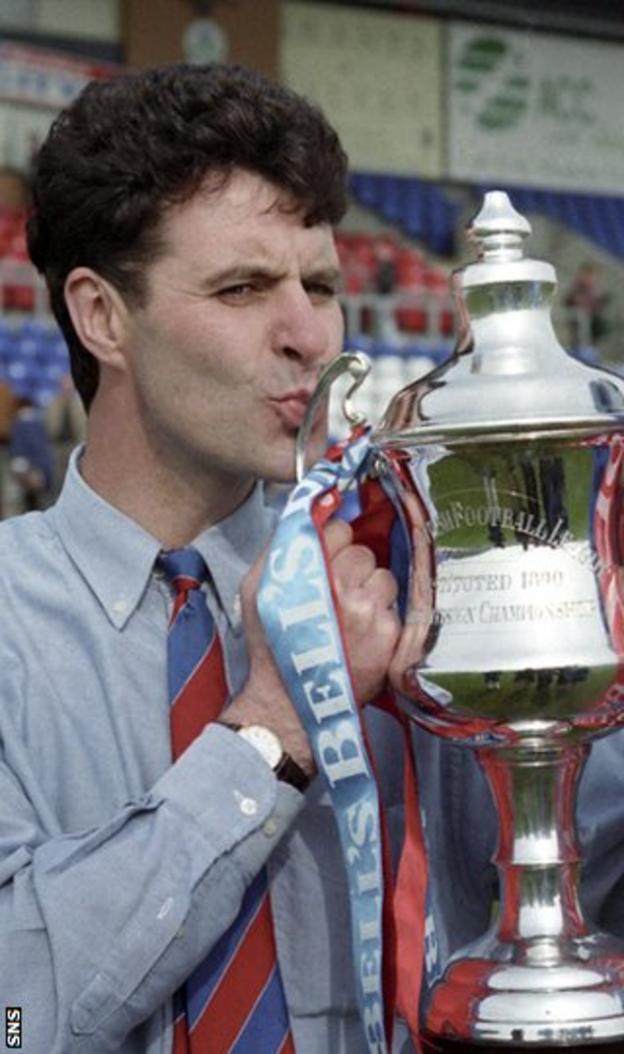 Pre-final tension could have been factors in the two 5-0 defeats suffered before they had to play out a 0-0 midweek draw with Hibernian - hardly ideal preparation ahead of the Glasgow showpiece.
"What Inverness have got in their favour is that they won in Aberdeen the last time they met in January," he pointed out.
"So Aberdeen will have that in the back of their minds and Inverness will certainly be believing that they can beat Aberdeen."
Like Brewster, Paterson was at Pittodrie during the barren years that followed their last League Cup win in 1995.
Paterson, who is back in the Highland League in charge of Formartine United, also sees Aberdeen as favourites.
"To be fair, Derek was actually very lucky with Craig Brown doing a really good job before him in terms of getting youth development growing and also putting the foundations of a very good team in place," he said.
"Derek has added to that, he's added his own staff and brought in guys like Barry Robson and Willo Flood - and then Adam Rooney in the January transfer window.
"The fans have had a fairly painful period, but Derek couldn't have anticipated having such a fantastic season and having such an impact on every front in such a short space of time."
However, the 55-year-old thinksthat the baton of togetherness passed to manager John Hughes when Terry Butcher moved to Hibs in November will be a major weapon for Inverness.
"The team now is basically plucked from the lower leagues in England and - apart from Graeme Shinnie and Nick Ross - I don't think there are that many northern guys in the team," he said.
"Inverness' trademark in the 20 years they've been in senior football is that they always have a strong team spirit and the fact they are so far north perhaps helps to create a special bond between the players, which goes a long way," he said.
However, Paterson, like Brewster, was not brave enough, in public at least, to announce a preference or prediction.
"I'll sit on the fence and go for a 1-1 draw with penalties, but I can't say who'll win it from there," he said.
At least both former managers were also united in predicting an occasion worthy of the Scottish League Cup final.